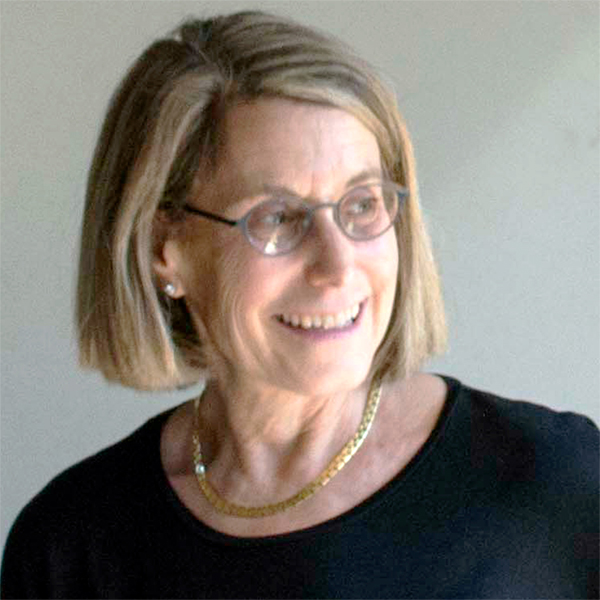 Madlen Simon, AIA
Professor, Architecture Program
Room 1249
---
Biography
Design thinking is my focus as a researcher and educator. While the scientific method is a way of discovering what is, design thinking is a method for envisioning what ought to be. I put design thinking into practice to envision better futures for people and communities. My scholarship discovers the history and theory of design thinking and the education of designers. As an educator, I teach future architects design thinking as a methodology for engaging with people around the globe and I teach design thinking to students from all disciplines as a methodology for innovation and entrepreneurship. I work with graduate students and seek funding for design research projects investigating questions facing organizations as they plan strategically for their futures. As an academic and professional leader, I use design thinking to engage colleagues in productive change, to advance undergraduate education at the University of Maryland, and to advance architectural education across the nation.

My current work weaves together threads of research, teaching, and service into to a whole cloth of integrated design thinking; the narrative of my work is like a tapestry. There are 6 main strands in the weave: (1) History and Theory of Design Education, (2) Design Thinking, (3) Design History and Criticism, (4) Design Practice, (5) Environment/Behavior Studies in Architecture and Urban Design, and (6) Design Thinking for Academic Leadership. My work is both individual and collaborative; I mentor junior faculty and graduate students to develop the next generation of design researchers.

My current research, in collaboration with Assistant Professor Ming Hu, combines an immersive virtual environment (VR) and electroencephalogram (EEG) as a promising tool to evaluate alternative options during the early design stage of a project. This work is funded by an AIA Upjohn Research Initiative Grant. We presented results of the pilot study at ANFA, the Academy of Neuroscience for Architecture.

Recent master planning and design projects, funded by communities and non-profit organizations, and undertaken with graduate students and faculty colleagues, bridge between teaching, research, and practice. These projects include "A New Vision for Midtown" for the College Park City-University Partnership, Applause Café for The Clarice, "Camp Woodlands: Re-envisioning Outdoor Experience for 21st Century Girls" for the Girl Scouts of Central Maryland, and "Glen Echo Park Master Plan" for the Glen Echo Park Partnership for Arts and Culture. I was co-Principal Investigator on WaterShed, the University of Maryland's first prize-winning entry into the Department of Energy's Solar Decathlon 2011.

I currently teach the graduate ARCH601 Topical Studio: Bridging the Gap, a Global Classrooms Initiative course in collaboration with Al-Nahrain University in Baghdad and the Undergraduate General Education ARCH270 Design in Practice, which is designated as an i-Series, Scholarship in Practice, and Fearless Ideas course. I recently led an interdisciplinary, intercultural, international education program, the St. Petersburg Urban Redevelopment Studio.
Education
Master of Architecture
Princeton University
1977
Bachelor of Arts
Princeton University
1974