The Environmental Finance Center Network (EFCN) provides training and technical assistance to small public water and wastewater systems in rural and urban communities and to tribally-owned and -operated systems throughout the U.S. The EFCN works to expand and enhance the capacity of these systems to address their technical, managerial, and financial needs and achieve long-term sustainability and resiliency.
As part of the EFCN, the University of Maryland Environmental Finance Center (EFC) supports several communities throughout the Mid-Atlantic. We provide expertise in disaster preparedness and climate change resilience planning. We focus on the role small systems play in local resiliency planning and the steps that can be taken to mitigate risk and impacts to critical infrastructure. In our resilience workshops, the EFC discusses extreme weather, regionally specific climate disruptions, and provides tools to identify risks and manage and plan for impacts. Our approach goes beyond focusing on any single infrastructure and stresses a more holistic and proactive approach that:
Looks to asset management, collaboration, and other cost saving measures;

Integrates long-term drinking water, wastewater, stormwater, and green infrastructure planning to create efficiencies and accomplish multiple community priorities; and,

Leverages economic development opportunities.
The EFCN has a range of multimedia resources, tools and publications to increase the understanding of water finance and management and to inspire creative solutions in utilities and communities. Visit the links below to read a blog, listen to a podcast, or watch an animation or short video to learn more.
Training and technical assistance for this project is supported by the U.S. Environmental Protection Agency under the authority of the Safe Drinking Water Act and the Clean Water Act.
Partners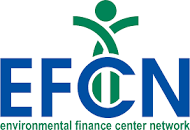 Sponsors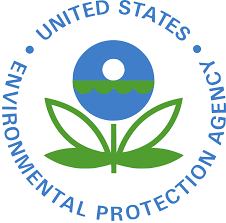 Semester / Year
2021 - Present
Team Members
Program / Center Affiliation
---
Related Documents and Links