The Environmental Finance Center is assisting the Town of Emmitsburg, MD in developing a sufficient, sustained, and equitable financing strategy for stormwater management.  
The Town is required to comply with a Phase II National Pollutant Discharge Elimination System (NPDES) permit for discharges from small Municipal Separate Storm Sewer Systems (MS4). As a result of evaluating potential future budget solutions, the Town is considering a stormwater utility as a viable alternative to funding its stormwater management program services. 
EFC will work with Emmitsburg to assess existing stormwater management activities and regulatory requirements to identify program gaps; analyze financing options designed to best meet local needs and priorities; support the preparation of annual stormwater budgets and work plans; provide guidance on stormwater financing strategy development; and assist with outreach and education activities, including presentations to the public and elected officials, stakeholder engagement and development of outreach materials. 
Partner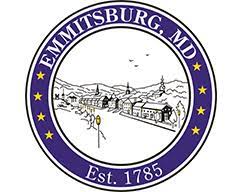 Team Members
Program / Center Affiliation
---
Related Documents and Links