In September 2010, the Environmental Finance Center began a year-long stormwater financing feasibility study for the Town of Ocean City.  To pay for the study, the Town of Ocean City was awarded a grant from the Maryland Department of Natural Resources (DNR) Chesapeake & Coastal Program in partnership with the National Oceanic and Atmospheric Administration (NOAA).  The Town of Ocean City also contributed funding toward this project.  
The goal of this study was to provide a recommendation (or set of recommendations) to Ocean City officials for how the town might implement a long-term strategy for financing stormwater management.  Other outputs included outreach and educational activities targeted to the general public, community leaders, and elected officials 
Information was collected on Ocean City's stormwater management needs and current stormwater activities, other taxes and fees charged to Ocean City businesses and residents, budget allocations, and the monetary costs of improving the stormwater program.  Throughout the project period, the Project Team also engaged citizens through a series of public meetings, presentations to key business associations and homeowner associations, and a presence at the Home, Condo, and Garden Show.  A page was added to the town website to provide more information on the financing feasibility study, and a survey was made available to solicit public comment.  Finally, promotional materials were developed and distributed including posters and a prominent bus wrap.  
As part of the study, the Project Team evaluated a series of funding options in terms of what would best fit Ocean City's needs for a fair, equitable, dedicated, and sustainable revenue source to pay for stormwater management. 
Partners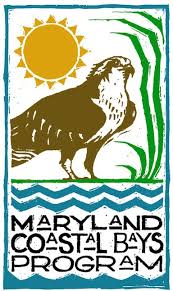 Sponsors
Maryland Department of Natural Resources Chesapeake & Coastal Program in partnership with the National Oceanic and Atmospheric Administration
Team Members
Program / Center Affiliation
---
Related Documents and Links