Program participant with new truck (above)
The port communities of Wilmington, Delaware, and Philadelphia, Pennsylvania face some of the most severe air quality problems in the nation. Ground transportation of goods is a significant source of emissions that cause smog and other harmful air pollutants linked to multiple health and environmental problems. The EFC has partnered with the Mid-Atlantic Regional Air Management Association (MARAMA) to implement the Ports of Wilmington and Philadelphia (DE-PA) Dray Truck Replacement Program.  Funded by a U.S. Environmental Protection Agency DERA grant, the program aims to reduce air pollution and greenhouse gases associated with the transport of goods to and from the Ports of Wilmington, Delaware, and Philadelphia. 
The program provides up to $30,000 towards the purchase of a newer, cleaner Class 8 drayage truck. This voluntary program allows owner-operators and fleet owners to purchase a more emission-efficient vehicle with a   2014 or newer engine (MY 2015 or newer truck). 
Eligible Applicants 
Applicants must provide regular drayage truck services to either the Port of Wilmington, Delaware; Philadelphia; and/or an associated railyard. Proof of port service is required to participate in the program (see program application or FAQs for more details). 
Independent owner-operators (IOOs) and fleet owners may apply. 
Applicants must have owned the truck for at least two years, according to the date on the title.
Eligible trucks to be replaced must meet the following criteria:   
Engines must be between 1997 and 2009 (truck MY 1998-2010); 
Class 8 with a GVWR of 33,001 pounds or more; 
Fully operational (able to start, move in all directions and have all necessary parts to be operational);
Street legal (registered and insured);
Used to regularly transport cargo to/from a participating port;
 Have at least three years of remaining life; and
Have accumulated at least 7,000 miles each year for the past two years.
Applicants must submit an application and provide copies of documentation verifying the make, model, engine serial number, engine family name, and year of the truck in question.  Please download the program application below for specific application requirements. 
Applicants must be in relatively good financial standing and be  preapproved for a loan to cover the remaining cost of the new truck before being accepted into the program.  Please download the program application for more details.  Note:  Some financial circumstances will prohibit some applicants from participating in this program. 
 Important Program Information 
Completing an application and submitting supporting documentation does not guarantee grant funding under this program. 
All completed applications will be considered on a first-come, first-served basis. Only applications that are considered complete will move forward. 
Enrolling in this program may take a considerable amount of your personal time and effort. The estimated time to complete all preliminary steps is approximately 2 to 3 hours.  
The program requires early replacement; therefore, trucks being replaced as part of normal fleet expansion are ineligible. 
Any awarded grants will cover up to, but no more than, 50% of the replacement truck purchase price, or a maximum of $30,000, whichever is less. 
After acceptance into the program, applicants must select a new truck (engine MY 2014 or newer) from a list of program authorized truck dealers. 
New equipment must be purchased and old equipment scrapped only when advised to do so by a MARAMA staff member.  Any new truck purchased or old truck scrapped prior to MARAMA approval is ineligible for grant funding. 
Partners 
Sponsors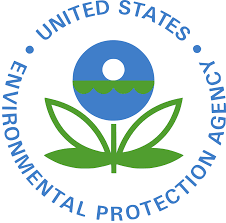 Download the most recent application, FAQs, and information on how to locate the EPA engine family name below. For further information about this program, please contact Medessa Burian at msburian@umd.edu or 301.807.8233. For more information about other programs aimed at reducing diesel emissions, please visit the Mid-Atlantic Diesel Collaborative website.
Team Members
Program / Center Affiliation
---
Related Documents and Links