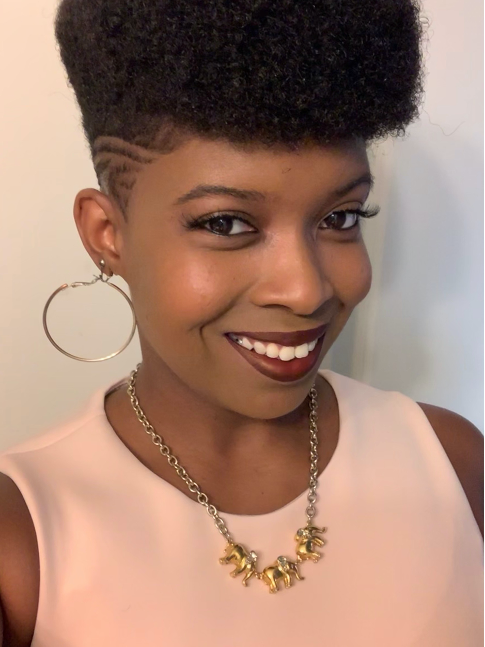 Bi'Anncha Andrews
PhD Student
Graduate Research Assistant
---
Biography
Bi'Anncha Andrews is currently a doctoral student in the Urban and Regional Planning and Design Program at the University of Maryland. Her research interests are focused on exploring the historic and present day impacts of displacement on vulnerable populations in gentrifying neighborhoods. More importantly, her work centers the critical roles that racism and sexism have played in shaping neighborhoods of concentrated disadvantage with limited access to effective social services and social safety. Bi'Anncha works as a graduate research assistant for Dr. Willow Lung-Amam and the National Center for Smart Growth (NCSG).
In addition to her academic work, Bi'Anncha also works as a front line, licensed Social Worker with the Compass Program at the Catholic Charities Archdiocese of Washington. As a Compass Partner, Bi'Anncha works with adults, families, and communities in environments in which people need support in managing and navigating challenging life situations. The purpose of her work has been to have positive effect on the social and physical environment in which people live their lives, bridge the divide between academia and local neighborhood-based planning, and influence policy and practices that bring equity, access and enhancement to the quality of life found in low-income, communities of color.
---
ADVISOR: 
RESEARCH INTERESTS/SPECIALIZATIONS:
Gentrification, Displacement, and Neighborhood Change, Racialized Inequality, Access to Social Services and Social Safety, Geography of Poverty: Urban vs. Suburban.
EXTRACURRICULAR INVOLVEMENT
UMD Built Environment Ambassador, School of Architecture, Planning and Preservation 

Student Member, American Planning Association
Education
PhD in Urban and Regional Planning and Design
University of Maryland
In Progress
Master of Social Work
The Catholic University of America
2019
Bachelor of Psychology
Trinity Washington University
2016
Bachelor of Criminal Justice
Trinity Washington University
2016