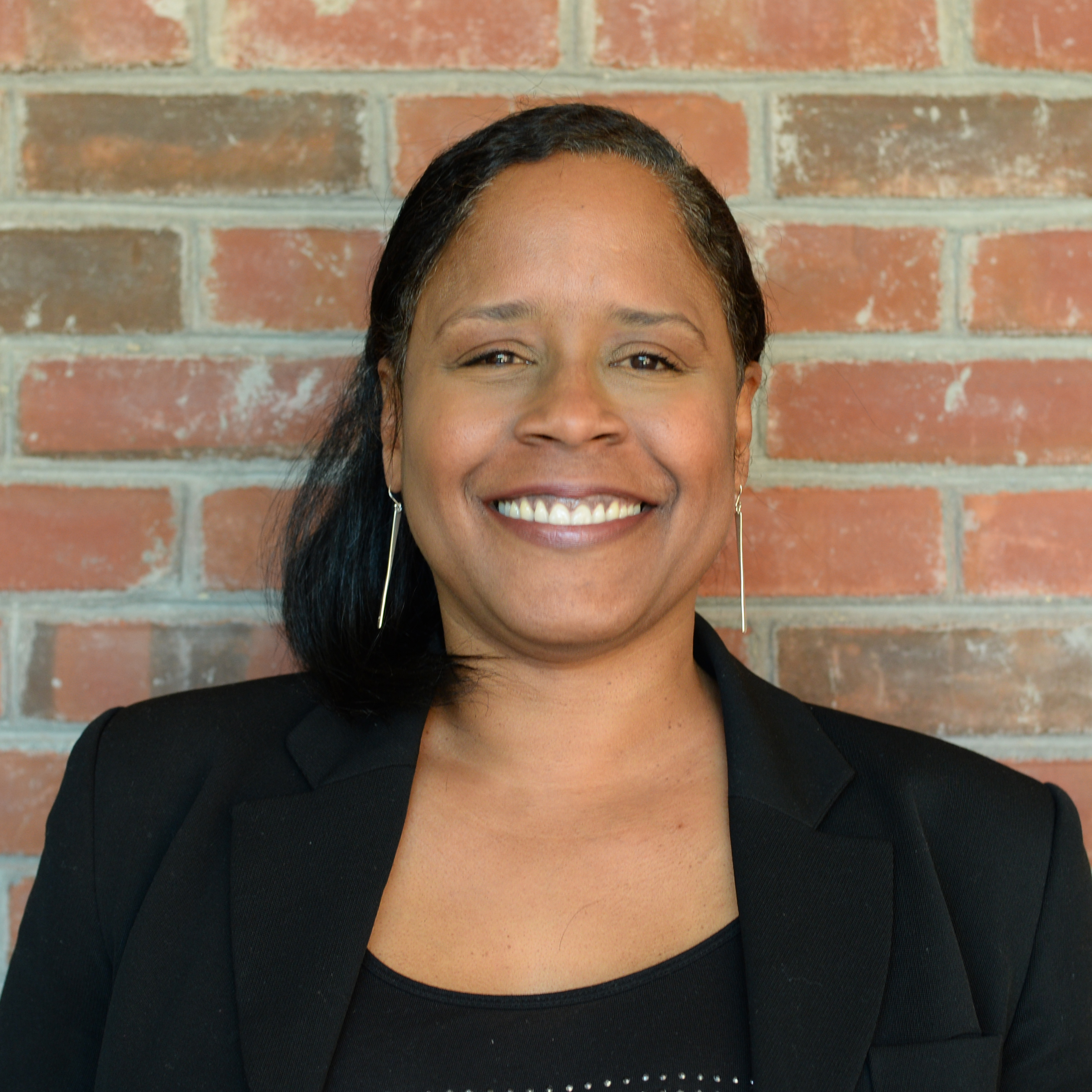 Georgeanne Matthews is all about the bigger picture. A seasoned architect specializing in public design, her portfolio comprises the institutional architecture that fortifies a community's identity and place: libraries, community centers, campus master plans and K-12 design. But to Matthews, that new community library isn't just a building, it's an opportunity.
"These types of projects frame public space and tend to be anchors that start to define a neighborhood," she said. "So, through them, you can inform what types of housing gets developed in the surrounding neighborhood. In talking with the community, you learn what's working and what's missing and, inevitably, what's missing is affordable housing."
This fall, Matthews joins the School of Architecture, Planning and Preservation as an assistant professor of architecture, where she'll share her talent as a designer and teacher and continue her research in housing and community development. Matthew's passion for designing resilient communities is informed by a diverse professional and pedagogical resume. After earning her bachelor's in economics from the University of Pennsylvania, she worked as a financial analyst for GE Capital, digging into mortgage-backed securities and other facets of real estate development on Wall Street. Later, a brief stint working at AIA headquarters—where she was surrounded by architects and the storied old buildings of Washington, D.C.—offered the nudge that brought her to Maryland, where she earned a Master of Architecture and later, a PhD in Urban and Regional Planning and Design with a focus on residential housing and community development.
Matthews' skill set—not to mention alumni status—makes her feel right at home at Maryland, where she hopes to complement the work that has built the school's reputation as an interdisciplinary powerhouse.
"There's this whole confluence of practice and research here at MAPP," she said. "I'm really looking forward to being a part of it."
Below, Matthews talks about her home-grown interest in collective housing, the country's "missing middle" and her dream teaching assignment at Maryland:
Your PhD work at Maryland centered on residential housing and community development, which greatly influenced your practice and continued research interests. What drew you to the topic? I come from a family of people who tend to live a long time, well into their 90s and beyond. So, I became interested in how we were housing our senior population, many of whom—and in my community in particular—had wonderful careers but where there wasn't a good deal of equity or savings for retirement. Luxury retirement homes aren't accessible to most of the 81 million baby boomers entering retirement. How are we going to house them? And that's what really shaped my PhD, examining models of co-housing and collective housing, and how communities were building and financing them.
Do you have a community that you like to point to as a model? I looked at three different case studies during my dissertation and one that's particularly successful is a community called Germantown, outside of Nashville, Tenn. It offers co-housing, townhouses and duplexes, but also a level of architecture that is quite beautiful. I met with the development and marketing groups and sat in on community potlucks; it was kind of an intimate PhD and not overly quantitative in any way! But I asked the hard questions: how are you financing this? How are you making this work?
When multi-generational and co-housing are done well, there is an intentional drive by the community. It's terrific but there's not enough of it. We don't want communities with a bunch of 90-year-olds, or that are all living below the poverty line or are entirely wealthy. There is a missing blend.
What are the barriers that impede missing middle housing? It seems like a simple idea, what are we up against? Well, it's the cost of housing. I think many people at the University of Maryland are looking at the missing middle and the lack of affordable housing. We had a shortfall of four million units between 2010-2022. I'm not a forecaster but I think there was some hesitancy after the market crash of 2008. We also have this antiquated Euclidean zoning that says that 75% of developable land is zoned for single family housing and that's just not sustainable. Today's zoning and mortgage laws are just not suited for collective housing typologies.
Some of it is bias as well, because some communities tend to naturally live with multi generations or multiple families, and many neighborhoods don't want that. What that does is preclude the development of sustainable housing options that have historically worked in other countries.
What type of work and research are you excited to tackle at Maryland? I am excited about public interest design. My background is in public architecture, like libraries and community centers. These types of projects require engaging the broadest range of stakeholders. It also frames public space and creates anchors that start to define a neighborhood. So, through them, you can actually curate what type of housing gets developed. The town is floating a bond to pay for this, they can also figure out how to get in some of this missing middle housing. My big umbrella idea is staking a new master plan for a neighborhood through a public building to then provide additional types of housing, staggered housing at various price points. I see housing as a right; at every phase of our development, we deserve housing that is nourishing and accessible and that provides a supportive experience.
If you could teach any class at Maryland, what would it be? I'd like to teach a housing studio, potentially co-housing but I think there are various versions of that, like housing geared towards young people, where we're maximizing community space and minimizing the actual residential units, mixed with senior housing. Those two demographics kind of speak to one another: one group is downsizing and sort of subsidizing that younger group just starting out. I'd love to have a course that explores up-zoning around a new public building to address the need for that missing middle, where they can collaborate with practitioners and local experts. And I think it's really important for students to see the development process and understand how these things get built.
I am also really interested in interdisciplinary studios that engage across the four programs but also programs like sociology, public policy and landscape architecture. All these disciplines dovetail into one another and create valuable opportunities for our students. It's all here at Maryland—we have the expertise!
Program / Center Affiliation