33 Faculty and Staff were honored at the 40th Annual Convocation
---
Originally published in the Maryland Today article "33 Faculty and Staff to Be Honored at Convocation".
Professor Madlen Simon's distinguished teaching career in architecture is founded on providing students with experiences that mirror the real world, nurturing the collaborative and creative problem-solving skills so important to their success in the profession.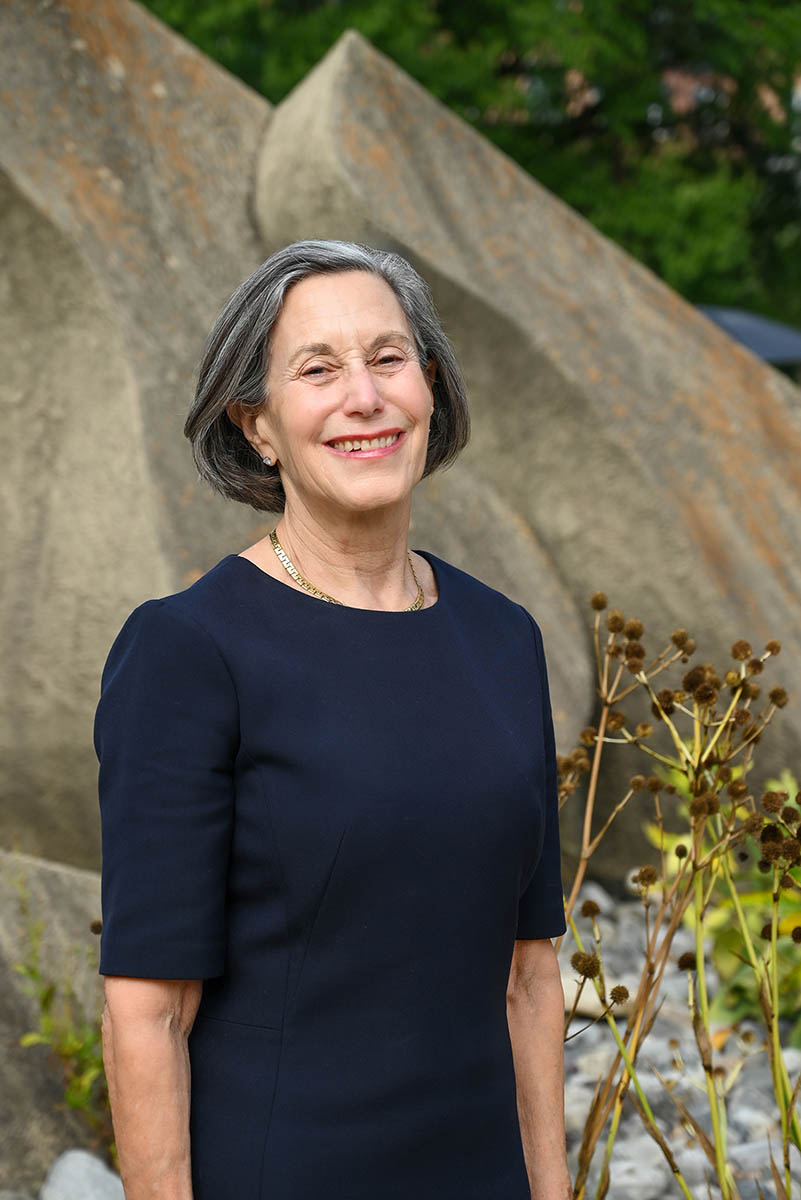 An architect and professor for over 30 years, Simon earned her Bachelor of Arts and Master of Architecture degrees from Princeton University. She joined the UMD faculty in 2006 and quickly dedicated her expertise to shaping the architecture curriculum, first as program director and later as associate dean for academic affairs and outreach; during her time in these positions, the program's undergraduate enrollment tripled in size. 
"She works to make the school community a place where all feel welcome and understand the concepts of diversity, equity and inclusion through the lens of our built environment disciplines," says Assistant Clinical Professor Tanya Bansal. 
Simon pioneered a curriculum that emphasizes design thinking, interdisciplinary collaboration and hands-on learning. She was co-principal investigator of WaterShed, the university's winning house in the U.S. Department of Energy's Solar Decathlon 2011, and developed a study abroad studio in St. Petersburg, Russia, with Maryland and Russian colleagues. Her signature undergraduate general education course, "Design in Practice," was an inaugural Fearless Ideas course. Beginning in Fall 2023, Simon will lead a new Carillon Communities living-learning program centered on the theme "design in practice." 
"Madlen Simon exemplifies the commitment, fearlessness and willingness to continue to use her classroom as a space for global discourse and design," says Dawn Jourdan, dean of the School of Architecture, Planning and Presentation. 
Over the years, Simon's students have developed projects for Glen Echo Park, the Girl Scouts, NASA and the city of College Park. In 2016, a partnership with design firm Gensler and Al-Nahrain University in Bagdad resulted in an award-winning studio course that pairs U.S. and Iraqi architecture students to tackle cross-cultural design challenges.
Simon is the recipient of Architect Magazine's Studio Prize and has been recognized as an Academy for Innovation and Entrepreneurship distinguished fellow, a Center for Teaching Excellence Lilly teaching fellow and a Carillon Communities faculty fellow. She has served as a research adviser for nearly 100 students. 
Program / Center Affiliation