Professor's how-to book features examples by UMD students
---
As pandemic restrictions loosen and many of us venture back into the world, Clinical Associate Professor Michael Abrams suggests what to take along: a sketch pad.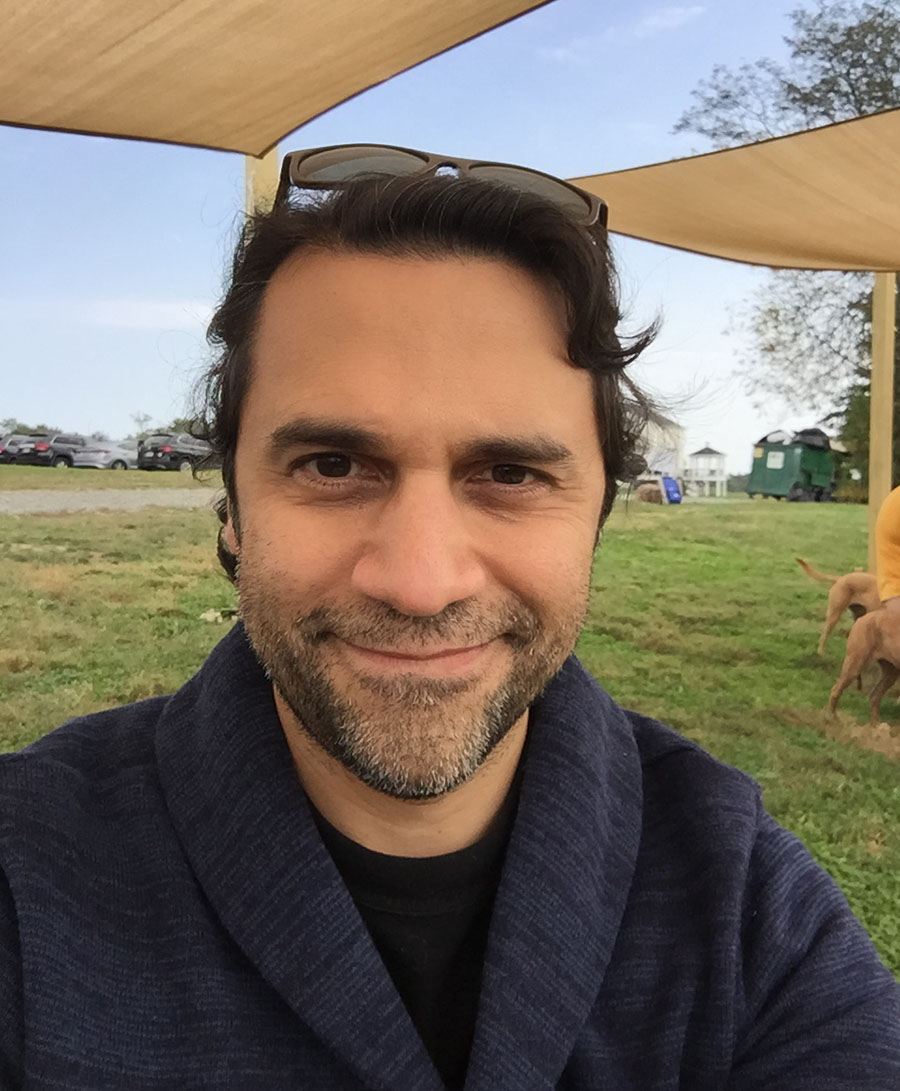 The author of "The Art of City Sketching: A Field Manual" said in an era of selfie sticks and endless photo streams, it's one of the best ways to engage and connect with your surroundings in a memorable way. 
"I've gone to some beautiful cities and have seen people around me taking hundreds of photos they will probably never look at again," said Abrams, who has taught architectural drawing at the University of Maryland for the past six years. "I always encourage my students to put down their camera and pick up their sketchbook. Capturing a place on paper provides a different sensory experience that you will remember so much better than any snapshot."
The book's second edition, available from Routledge May 21, expands Abrams' original introduction to field sketching as a tool for discovering the built environment with two new chapters and over 200 new sketches.
Many of these new works are from the hands of UMD students, and demonstrate various drawing techniques. 
"For students, sketching is a tool to help see, observe and think," he said. "In the practice, we still use freehand to communicate with our clients and our consultants, even on the job site. The fast-paced thinking of the hand, the eye and the pen happens through sketching. The better you are at it, the better you will be at getting your ideas to your client or your design team."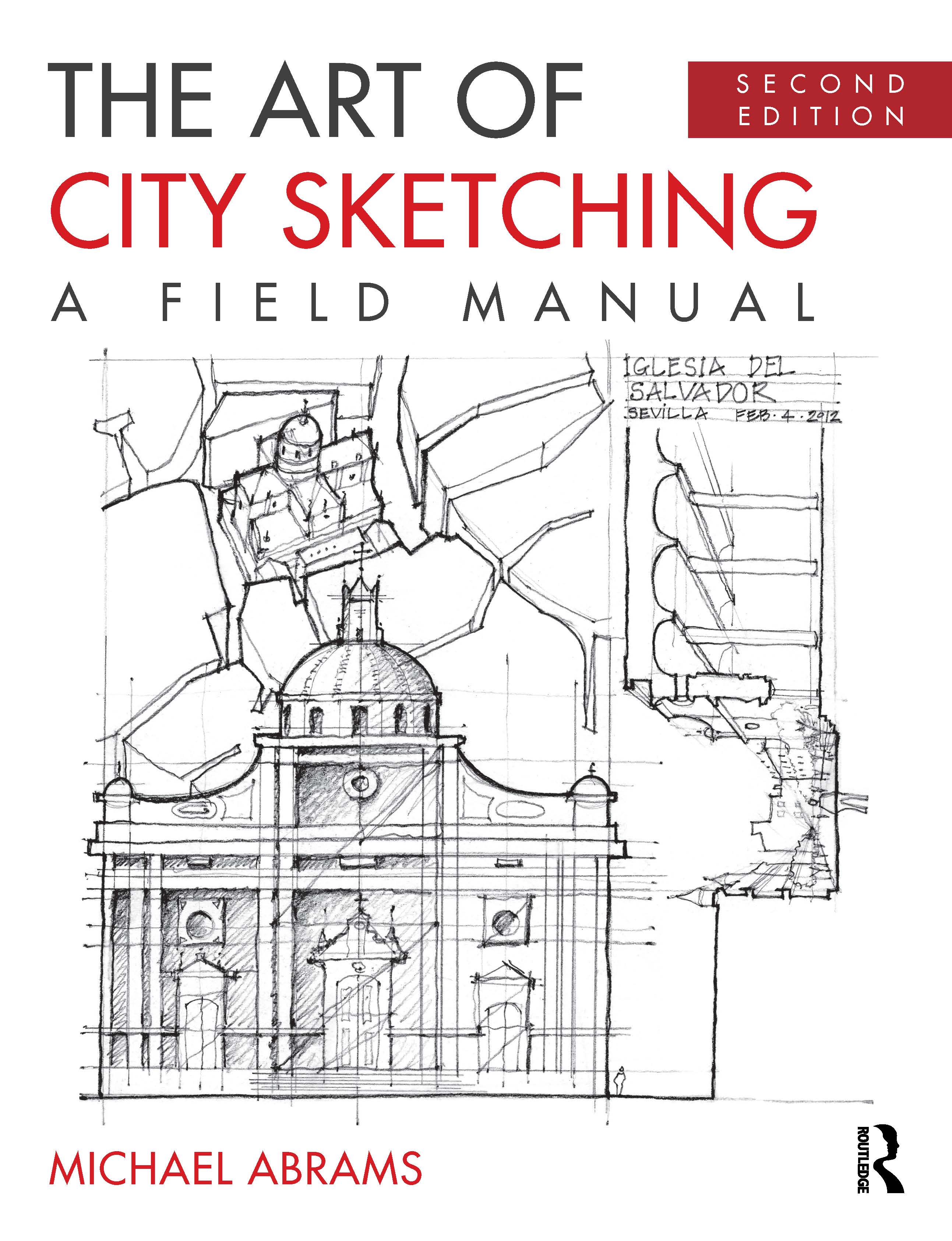 Abrams first compiled "The Art of City Sketching" seven years ago as a compendium of the tips, tricks and step-by-step instruction he had amassed leading study abroad programs in Barcelona and Northern Italy for Catholic University.
With each trip, Abrams was also accumulating thousands of drawings, not just by his hand, but by his students and colleagues.
"I had piles and piles of these drawings and they were so beautiful, I couldn't just throw them in the shredder," he said. "I needed to showcase the work and more importantly, the power of sketching."
The book is a love letter to his lifelong passion for drawing, which began as a child sketching the cobbled streets of Old San Juan in his native Puerto Rico, and an homage to its centrality in his career as an architect and teacher. On a deeper level, it's an investigation of the magic that happens when the eye, the hand and the brain work in concert to translate an idea or an observation onto paper.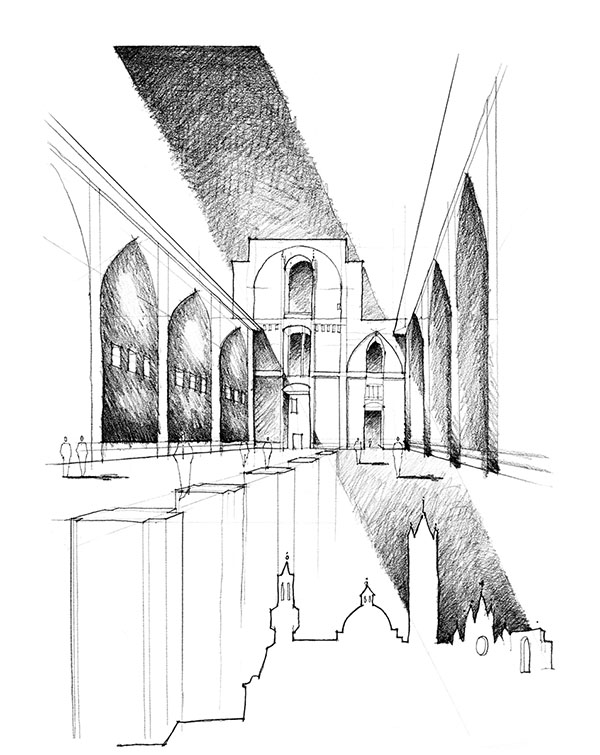 Divided into three skill levels, from beginner to advanced, the book mixes method with imagination, said Abrams. Lessons teach readers how to break down real-world spaces and translate them to paper, how to leverage perception to capture a detail or moment, and how to document a journey—such as a stroll across a city—through sketches. In a world increasingly dominated by technology and design software, Abrams sees high value in the low-tech #2 pencil. 
Architecture Program Director Brian Kelly explains that the recent pandemic pivot to digital media has revealed the value of drawing by hand as both an analytical and generative tool.
"Cameras, digital scanners, 3-D printers, etc. are all contemporary tools of the trade, but drawing (disegno in Italian) is foundational for knowing architecture, cities, landscapes, and virtually all visual art," he said.
While Abrams wrote "The Art of City Sketching" with his design students in mind, he hopes it appeals to anyone who wants to commune with the built environment using paper and pen. For those who draw, those who want to learn, or those who appreciate buildings and cities, Abrams' field manual is designed for people to get outside and sketch.
"We're so used to working on the computer, we forget that there is beauty in the idea of capturing something on paper," he said. "It's a little bit for everybody in that sense."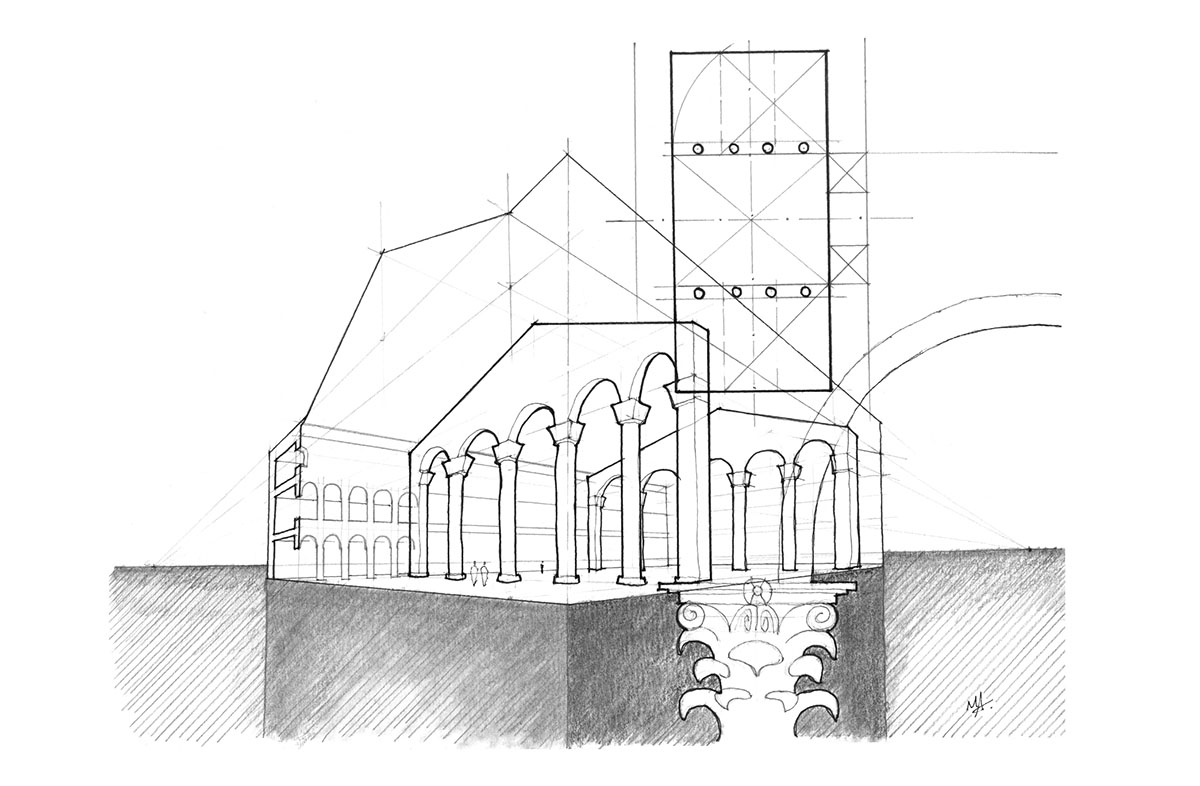 Program / Center Affiliation