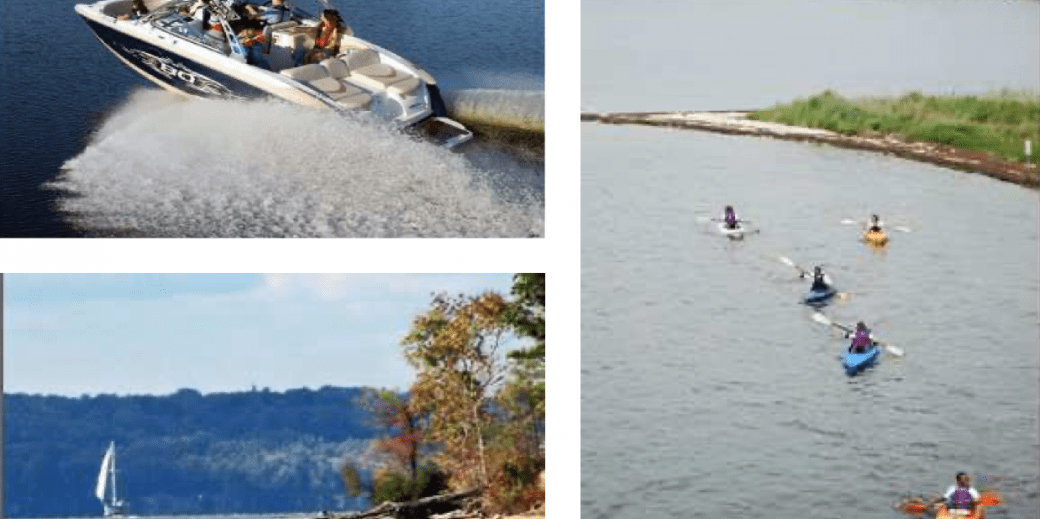 Recreational boating represents $2.2 billion in economic impact and over 20,000 jobs to the State of Maryland. As the word "recreational" suggests, boating is a discretionary expense and as such, boating is inextricably linked to the state of the economy both nationally and here in Maryland. During the economic downturn from 2009 through 2013, there were two disturbing trends in boating in the State: a reduction of 14,000 boats registered in Maryland and a 50% reduction in revenue to the Waterway Improvement Fund (WIF).
Fortunately, it appears that this situation is in our wake. Economic indicators are positive, and we have seen an upswing in boat sales and registrations, and a resulting increase in WIF revenue. The tax cap imposed by Senate Bill 90 enacted in May of 2013 is a likely contributor to these improvements. This bill created a ceiling of $15,000 for the vessel excise tax (VET) which affects boats valued at $300,000 and above. An economic impact study conducted by the University of Maryland Environmental Finance Center (EFC), which can be found in Appendix 3 of this report, indicated that for the two and a half years the cap has been in place, it appears the cap has spurred sales of higher-end vessels. EFC economists have stated that to be statistically significant, five years of data would be required to make a definitive statement on the effectiveness of the tax cap. Multiple articles in respected trade journals also point to a significant turnaround in the boating industry.
A concerted effort by Maryland agencies must be undertaken to ensure that momentum gained by the recovering economy is maintained to ensure that the vital role boating plays in the State's economy and tourism remains at a high level. Maintenance of the waterways and public boating facilities is imperative to the economic health of the boating industry and supporting businesses.
In spite of these positive indicators, the WIF has lagged in developing a sufficient level of revenue to serve counties and municipalities in need of grant funds to create or improve boating infrastructure throughout the State. While the cap seems to have spurred high-end boat sales, this has not offset the $588,000 loss of vessel excise tax that would have been collected were the cap not in place. However, SB 90 reinstated the distribution of motor fuel tax to the WIF, and these funds have helped mitigate the lost VET.
As part of the effort to prepare this report, a survey of boat owners with vessels valued at over $100,000 was conducted to determine what motivates boaters to register their boats in a particular state, the results of which can be found in Appendix 4. Factors such as access to cruising waters, scenery, quality of the environment, quality of private marinas and boatyards, and proximity to their home were of far greater influence in their decision making. It was found that while this universe of owners was keenly aware of the taxes to be paid; this expenditure was not a key driver in their choice to register in Maryland.
All states vying for recreational boating dollars are looking for ways to remain competitive and make their destination the most attractive to boaters; yet, it is important to note that only Maryland has created a Waterway Improvement Fund. No other east coast state funds boating infrastructure construction, repair, or dredging. The following recommendations are the product of a comprehensive examination of the boating industry by the Task Force:
Keep the VET tax cap of $15,000 in place and at the end of fiscal year 2018 conduct an economic analysis using five full years of data to have a more complete analysis of the effect of the cap on vessel sales and registrations.
DNR should work with the Maryland General Assembly to adjust vessel title and registration fees to account for program costs and inflation and avoid issuance of documents at a fiscal loss to the State. This would free up additional WIF funds from being used to support overhead costs incurred to fund Licensing and Registration and other DNR Units that could then be used to support additional grants to counties and municipalities.
DNR should work with the Maryland General Assembly to propose non-powered vessels pay the one-time excise tax at the point of purchase in place of the general sales tax now being collected.
The Maryland General Assembly should restore the $2.2 million that had been transferred to the General Fund from the WIF in fiscal year 2015. •DNR should continue to support Executive Order 13508 regarding public access in the Chesapeake Bay Region and encourage counties and municipalities to pursue WIF grants to enhance and expand investment in infrastructure that serves transient boaters including boat ramps and temporary docking facilities.
DNR & DBM should coordinate with the Army Corps of Engineers to expand the definition of commercial waterways to include marinas, boatyards and other water-dependent entities to expand the opportunity for federal dredging funds.
DNR should coordinate a public awareness campaign to increase visibility of the Waterway Improvement Grant Program emphasizing the impact of the important grant-supported work being done in conjunction with counties and municipalities.
DNR should examine its internal policy of directing Waterway Improvement Fund revenue to other DNR Units for the purpose of paying for operating costs that should be funded by General Funds. Specifically, special funds should be restricted to the purpose of that fund; supporting and enhancing Maryland's waterways.
DNR should coordinate a working group, through its Working Waterfronts Program, to encourage the development of boatyards, marinas, and shore-side attractions for transient and Maryland commercial and recreational based vessels. Additionally, DNR, DBM and other State agencies should support the protection of waterfronts similar to the Baltimore Maritime Industrial Zoning Overlay District Study (MIZOD) and the Annapolis Maritime Industry Preservation Analysis.
DBED/Maryland Office of Tourism Development should coordinate a comprehensive tourism and marketing strategy for boating and water-based tourism activities.
Publication Date
September 2015
Program / Center Affiliation