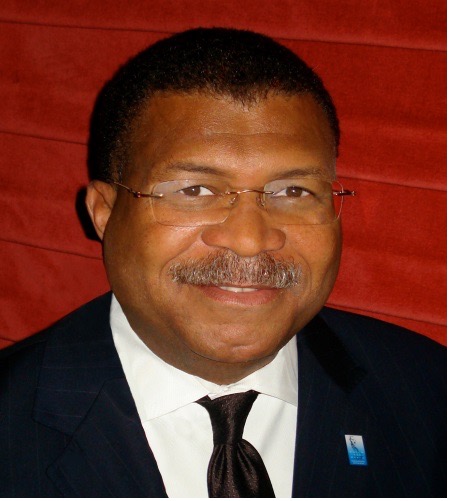 ---
Biography

Wayne R. Curtis, PhD, Managing Partner, Curtis Concepts, LLC
Dr. Wayne R. Curtis worked with two money center bank investment houses and a GSE structuring billions of dollars of transactions with bonds, debt, and equity. Dr. Curtis is particularly proud of the creative debt product created for the Public Housing Sector, which resulted in a commitment of over a billion dollars of leveraged financing for capital grant financing. Curtis Concepts LLC was established in 2007.
Curtis Concepts, LLC is a full-service advisory firm. Curtis Concepts provides financial advice for real estate deals, including structured finance, management consulting, and professional customer relations. Curtis Concepts has a leadership team with over 45 years of experience in financial services, economic development, and relationship partnering in both the public and private sectors.
Dr. Curtis list being an advisor to the Mayors of New York and Philadelphia on matters of economic development as one of the most fulfilling opportunities of his career. In both instances, Dr. Curtis worked with new initiatives that looked to retain and recruit businesses and expand the effectiveness of the central economic development agency.
Dr. Curtis earned his PhD in Leadership and Change from Antioch University. His research focused on social entrepreneurship and wealth building strategies for working class Americans, seeking alternative was to build and accumulate wealth. He earned a Master of Science in Urban Planning, with an emphasis on economic development, from Columbia University, and a BA, with honors, from Harvard University. He currently sits on the board of a privately held financial institution. In addition, Dr. Curtis is an Adjunct Professor with the University of the District of Columbia, and Northern Virginia Community College.
Dr. Curtis brings years of planning and economic development expertise to Washington Parks and People. His first professional venture into advocating for parks began over thirty years ago when he designed and implemented, as well as its first Executive Director, the New York City Urban Park Rangers. Washington Parks and People stands for the same conservation, active use, and preservation values for urban parks Dr. Curtis has valued for quite some time.
Dr. Curtis is an avid gardener and cook, and lives with his wife Dina in Washington, D.C. and has three sons, Dylan, Robert, and Talon.
Education
PhD in Leadership and Change
Antioch University
Master of Science in Urban Planning
Columbia University
Bachelor of Arts with Honors
Harvard University