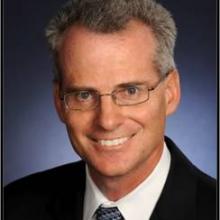 ---
Biography
Mr. Dwyer is Founder and Principal of Long Gate Associates, LLC, a commercial real estate and capital markets advisory firm and investment company. He is also the Director of Receivership Services for Transwestern's Mid-Atlantic Region and is an adjunct professor at the University of Maryland's Colvin Institute of Real Estate Development.
Before founding Long Gate Associates, Mr. Dwyer was a Managing Director at CW Capital where he was a member of the management team that oversaw the company's Commercial Mortgage Backed Securities (CMBS) portfolio as it grew from $1B to $23B in assets. He led the company's REO platform, which consisted of a 500 property, $10 billion nationwide portfolio and 50-member asset management team.
Prior to CW Capital, Mr. Dwyer was a Senior Vice President at Allied Capital Corporation where he started and managed the company's REO platform. Before joining Allied, he was a loan underwriter at CRIIMI MAE and GMAC-RFC. While at GMAC-RFC, he was also a loan officer for the company's bridge loan program. In addition, Mr. Dwyer has held positions in acquisitions, market analysis, and property management with various Washington/Baltimore area firms.
Mr. Dwyer holds an MS degree in Real Estate from The Johns Hopkins University and a BA degree in Urban Studies/Urban Planning from the University of Maryland. He also serves on the Board of Governors Mortgage for the Mortgage Bankers Association of Metropolitan Washington as well as chairs the organization's Commercial Real Estate Finance Council.
Education
Master of Science in Real Estate
The Johns Hopkins University
Bachelor of Arts in Urban Studies and Planning
University of Maryland