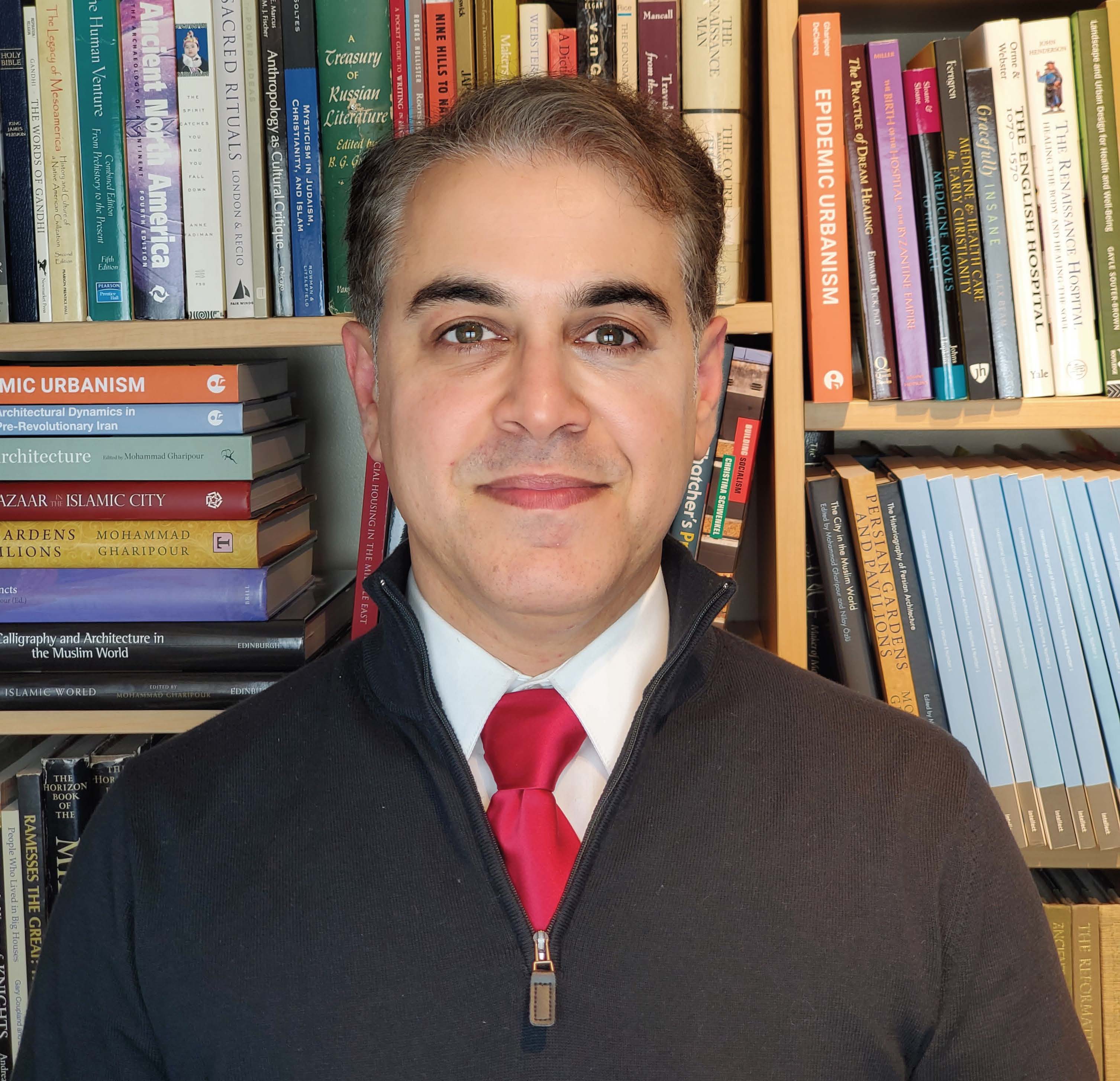 Mohammad Gharipour
Area Chair / Director, Architecture Program
Professor
---
Biography
Mohammad Gharipour is Professor and Director of the Architecture Program at the University of Maryland, USA. He obtained his PhD in architecture at Georgia Institute of Technology, USA. He has taught undergraduate and graduate courses and design studios at six universities. Prior to joining the University of Maryland, he served as a Professor and Graduate Department Chair at the School of Architecture and Planning, Morgan State University in Baltimore. 
He has received many prestigious awards and grants from major organizations, including the Society of Architectural Historians (2008), Dumbarton Oaks (2010), National Endowment in Humanities (2015), Fulbright-Hays (2016), Foundation for Landscape Studies (2016), Council of Educators of Landscape Architecture (2016), American Institute of Architects (2018), Fulbright (2019), and National Institute of Health (2020).
In addition to organizing and chairing more than thirty panels and conferences and publishing more than 140 papers, encyclopedia entries, and reviews, he has authored, edited, and co-edited fourteen books including Bazaar in the Islamic City (American University of Cairo Press, 2012), Calligraphy and Architecture in Muslim world (Edinburgh University Press, 2013), Persian Gardens and Pavilions (I.B.Tauris, 2013), Sacred Precincts (Brill, 2014), City in the Muslim World: Depictions by Western Travelers (Routledge, 2015), Historiography of Persian Architecture (Routledge, 2015), Urban Landscapes of the Middle East (Routledge, 2016), Synagogues of the Islamic World (Edinburgh University Press, 2017), Gardens of Renaissance Europe and the Islamic Empires (Pennsylvania State University Press), Social Housing in the Middle East (Indiana University Press, 2019), Architectural Dynamics in Pre-Revolutionary Iran (Intellect, 2019), Health and Architecture (Bloomsbury, 2021), Epidemic Urbanism (Intellect, 2021), and Islamic Architecture Today and Tomorrow (Intellect, 2022).
Dr. Gharipour is the director and founding editor of the award-winning International Journal of Islamic Architecture (IJIA), the co-founder of the Epidemic Urbanism Initiative, and the second vice president of the Society of Architectural Historians.
Education
PhD in Architecture
Georgia Institute of Technology
2009
Master of Architecture
University of Tehran
2000