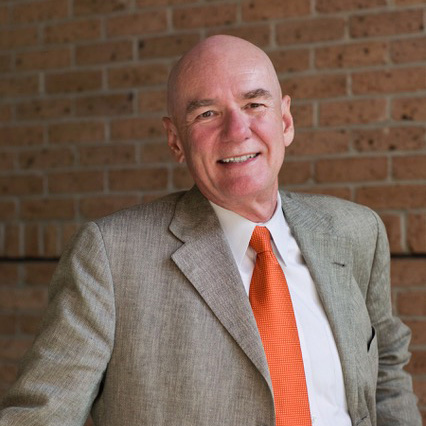 ---
Biography
Cronrath has been a practicing architect and educator for over 30 years. Until recently, he served as Associate Provost for Facilities and Special projects.  Before joining the Provost's Office he served as Dean of MAPP.  Prior to joining the University of Maryland he was Dean of the College of Art & Design at Louisiana State University. His leadership has focused on: active student learning, expanding design thinking into the broader context from the creation of problems to the caring of our environment, and the advancement of the role of the designer in the broader community through distinctive public education, community outreach, and exhibition programs. He currently serves as a special assistant to the Provost and is the campus liaison with The Phillips Gallery, a UMD partner and coordinates the UMD Center for Art and Knowledge at The Phillips.
He has pursued an active role in the professional community and local civic organizations. He is a founding board member of the Center for Planning Excellence, a non-profit organization that coordinates urban, rural and regional planning efforts in Louisiana. He also served as a member of the East Baton Rouge Mayor-President's Steering Committee on Smart Growth, a Board member and Past-President of the American Institute of Architects Baton Rouge Chapter, an accreditation team member of the National Architectural Accrediting Board since 2002, and has served on national committees for the National Council of Architectural Registration Boards since 1999.  While serving as Dean he was recognized as an outstanding architectural educator of the year in 2009 and in 2016 was awarded the Paul H. Kea Medal by the AIA-Potomac Valley Chapter for increasing the public's awareness of the role of architecture in our lives..
A native of the Philadelphia region, Cronrath was a principal of FRIDAY Architects/Planners, Inc., a Philadelphia firm that has received numerous awards for architectural design and community planning. His professional work in Philadelphia includes participation in two large-scale projects - Penn's Landing, an urban design project along the Delaware River in downtown Philadelphia, and the SEPTA Regional Public Transit Master Plan. He also directed the Philadelphia Architects Workshop, at the time the oldest community design center in the country. In this role, he helped provide design and planning services to over 90 community organizations a year and collaborated with the Community Legal Services Agency. He has won awards for his research and executed designs.
Education
Master of Architecture
University of California, Berkeley
1976
Bachelor of Architecture
Pennsylvania State University
1971