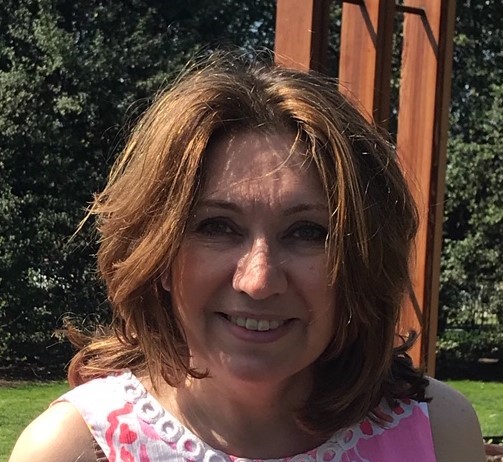 ---
Biography
Cristina Amoruso is the Manager of the Commercial Revitalization Division at the DC Department of Small and Local Business Development.
Trained as an architect (University of Miami) and as a historic preservationist (Columbia University), Cristina has worked in the field of economic and community development for over 20 years. She started her professional journey in Boonton, NJ where she focused on a business recruitment strategy, which diversified the retail and restaurant offerings as well as a business retention program. In 2007, she was recruited by Barracks Row Main Street in Washington DC to lead the organization into a new era of Growth by Choice, Not by Chance and to create a targeted business recruitment, retention, and expansion program.
Cristina transitioned to DSLBD in 2008, during the past 14 years she has had the privilege of re-envisioning the Commercial Revitalization Division's efforts to revitalize the City's commercial districts by turning its five flagship programs -DC Main Streets, Clean Teams, Art All Night, certification of Business Improvement Districts, and special purpose grants, into an effective city-wide economic development initiative with a focus on increasing equity among all stakeholders and making their prosperity more inclusive, while honoring the history and heritage of the City.
---
Professional Memberships/Certifications
National Main Street Center/Main Street America -Certified Main Street Manager
Education
Master of Science in Architecture
University of Miami
2002
Master of Science in Historic Preservation
Columbia University
1999
Bachelor of Arts in Political Science
University of Houston
1991