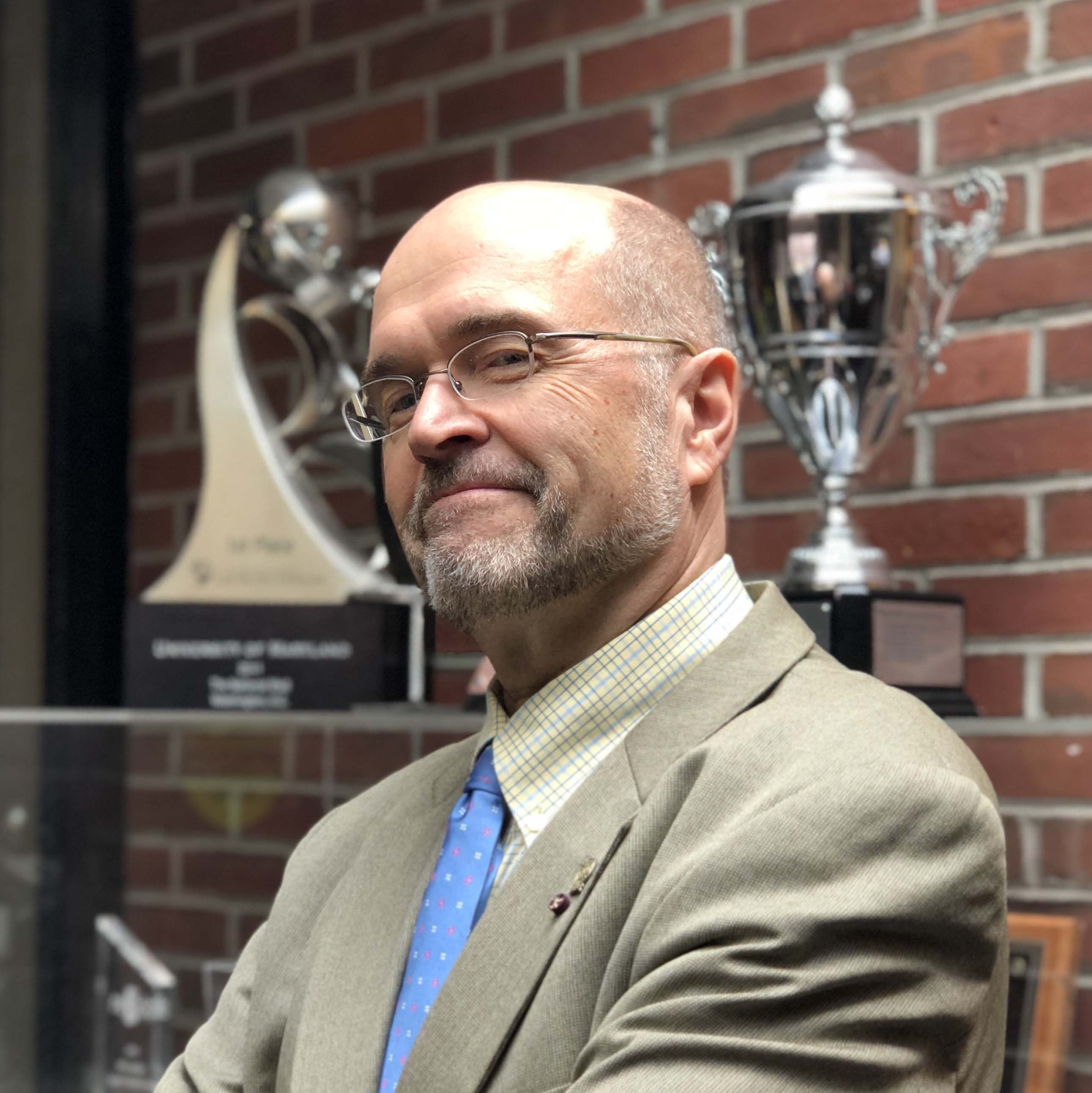 Brian Kelly, AIA
Associate Dean for Development and Faculty Affairs; Professor, Architecture Program
ARCH 1246
---
Biography
Brian Kelly, AIA, received his professional degree from the University of Notre Dame and a post-professional degree in urban design from Cornell University. At the University of Maryland he teaches introductory design studios, site design and analysis, as well as graduate studios that focus on campus planning and academic architecture.
He has practiced with Skidmore Owings and Merrill, in Chicago, and Peterson-Littenberg, in New York. Since 1996 he has collaborated with Ayers Saint Gross, Architects and Planners, in Baltimore. He lead the team that completed a new campus plan for his alma mater, Notre Dame, in 2002, and has collaborated on campus plans for the University of Virginia, University of Chicago, University of Georgia, Emory University, University of North Carolina at Chapel Hill, as well as his home campus, University of Maryland. Kelly's plein air watercolors, charcoal drawings, and sketchbook drawings have been exhibited widely and were part of a traveling exhibition Lines of Inquiry: The Architectural Drawings of Brian Kelly.
Connections between institutional history and broader campus planning traditions are central to Kelly's interest in this field. He works with clients to establish connections between their strategic visions for institutions and the physical characteristics of campuses that support aspirations of excellence. He maintains a deep interest in the relationship between the built and natural characteristics of campuses, the land upon which they rest, and the regions in which they are situated, by advocating the means to create sustainable environments.
His scholarly work includes speculations on teaching methodology, the design process, relationships between traditions and modernity, and of course campus planning. Beyond the University of Maryland campus he served as the Association of Collegiate Schools of Architecture (ACSA) Northeast Regional Director (2008-2011), where he was a member of the national board of directors. Additionally, Kelly was a member of the Board of Directors of the National Architectural Accrediting Board (2013-16). 
Education
Master of Architecture
Cornell University
1987
Bachelor of Architecture
University of Notre Dame
1981