Pawpaws, Persimmons and Beach Plums: Edible Ecosystems to Become More Resilient
---
Originally appeared in Maryland Today, written by Heidi Scott '09.
On a former gravel parking lot in Hyattsville, Md., next to the old freight rail line and across from an auto repair shop, the hazelnuts have gone nuts.
Pawpaws, figs, persimmons, kale and lemony sorrel are among two dozen varieties of fruits, nuts, greens and legumes that grow in the Emerson Street Food Forest, one of the city's two edible landscapes, which double as outdoor gathering spaces. Now University of Maryland researchers and students from the Global FEWture Alliance are teaming up with the community's leaders to improve their water and energy efficiency.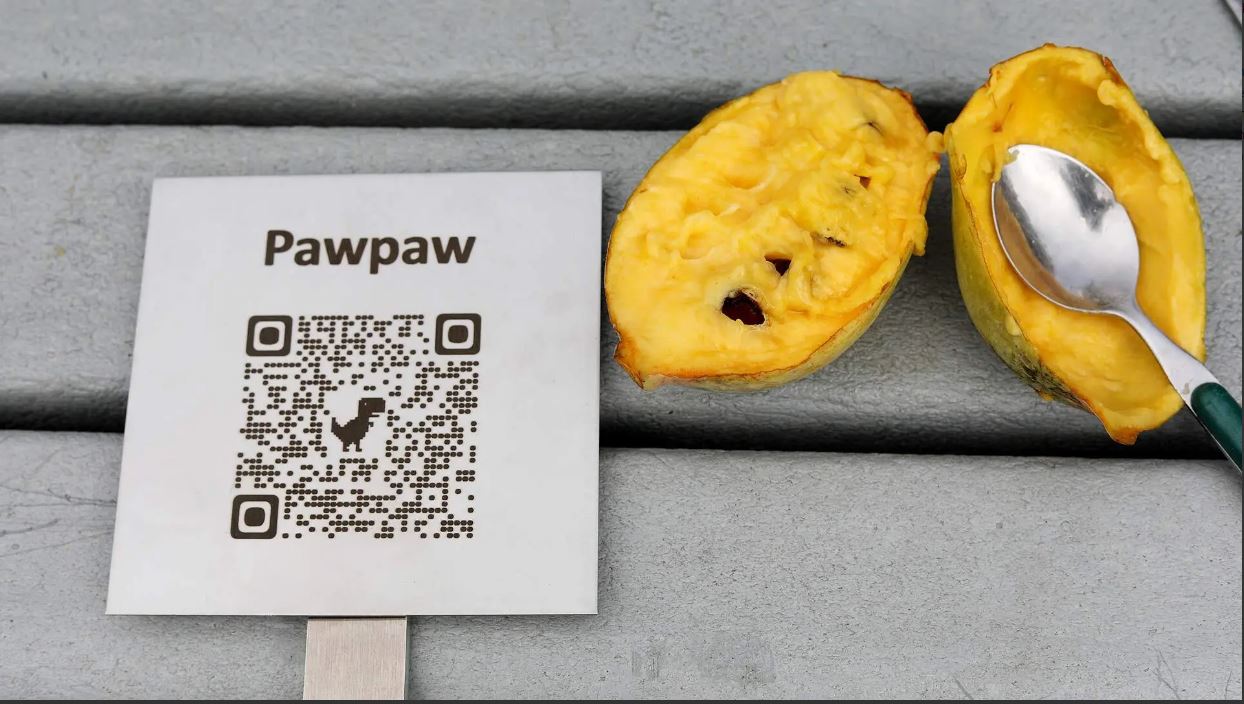 Their goal: to increase food security, make the environment more resilient to drought, and improve the community's sense of cohesion and even the mental health of its residents—and then to seed this model elsewhere.
"We are thrilled to be partnering with the City of Hyattsville, bringing innovative water and waste reuse solutions that can enhance the sustainability of these flourishing food forests," said Amy Sapkota, MPower Professor of environmental health, director of the CONSERVE Center of Excellence and director of the Maryland Institute for Applied Environmental Health.
She's also head of the Global FEWture Alliance, which was launched through a $3 million UMD Grand Challenges Institutional Grant earlier this year. The Alliance integrates research, capacity building and experiential education to develop solutions at the food-energy-water (FEW) nexus—whether in Israel, Nepal, Tanzania, or just down the street from UMD in Hyattsville.
The 5-year-old oasis on Emerson Street and its younger sibling, the McClanahan Food Forest, helped earn the city Sustainable Maryland's Silver Certification (the highest level). They are permacultures, requiring less irrigation, little soil amendment and no fertilizer, but the UMD team has big ideas to make them thrive even more: using the vast metal roof on the auto repair shop to harvest rainwater for irrigation, establishing compost bins that turn weeds and rinds into soil enrichments to invigorate the forest and alleviate methane burden caused by biomass in landfills, and providing a living classroom for a range of environment and agriculture majors.
"Our Food Forests provide community members with hands-on environmental education and an opportunity to enjoy the fruits of their labor," said Dawn Taft, Hyattsville's environmental programs manager and city arborist. "It is so rewarding to catch a glimpse of the blueberry-covered face of a youngster enjoying the instant reward of this organically-maintained food forest!"
Passersby seeking a snack or salad ingredients will find more than apples, strawberries and walnuts in Hyattsville's two food forests. Click on the icons on the map below (designed by Lincoln Smith for the city of Hyattsville) to learn about some of less familiar native and imported species on the menu (and in the landscape) in the Emerson Street location.
 
Interactive graphic by Valerie Morgan.
Program / Center Affiliation