In 1530, a Spanish bishop dreamt of a majestic city rising from the rich meadows of central Mexico, a celestial vision that, as legend has it, led him and his religious brethren to the spot for a new Spanish settlement: the City of Angels or Puebla de los Ángeles.
Despite its mythological origins, Puebla's establishment was entirely practical, designed to serve as an outpost for colonial settlers and a halfway point between the burgeoning Mexico City and the Port of Veracruz. But, as Juan Burke explains in his new book, the story of Puebla's origin, influences and development resulted in one of the most architecturally rich cities in the Americas. Released this summer, Architecture and Urbanism in Viceregal Mexico: Puebla de los Ángeles, Sixteenth to Eighteenth Centuries offers an important chapter of Mexico's history, where timing and geography meshed with trade, expansion and politics to give birth to a divergent colonial city within the New World.
"Puebla de los Ángeles set an important precedent in a lot of ways," says Burke. "It was unusual in that, unlike many colonialist cities, it wasn't first an Indigenous settlement. It was built from nothing. Despite this, however, it did not evolve into this city for Europeans in the Americas, as it was originally intended."
What could have been a straightforward European colonialist city, Burke argues, became much more diverse in part because of the Indigenous settlements surrounding the site, which supplied the bulk of the labor, from architecture to construction. Ample raw materials, a long tradition of knowing how to build and a regional thirst for art and architecture resulted in a city that still holds beauty centuries later.
"One of the big arguments is that the city is shaped by all of these negotiations between these ethnicities who built it and who later settled there," says Burke.
Puebla de los Ángeles was, in many ways, a proving ground for European architecture and planning technique. It is one of the earliest examples of European city planning found on the American continent, including the Laws of the Indies, considered the first wide-ranging urban ordinance code for the design and development of communities. Its street grid serves as precedent for city planning commonplace today.
"A lot of the ideals of European urban planning… those ideals are realized in the American continent," says Burke. "The grid, the ability to plan a city from scratch—that was a very difficult thing to do in Europe. Cities are just layers of history; they are very difficult to modify. The cities of this continent are the realization of those ideas."
While the book is an expansion on Burke's dissertation, his history with the city goes further: Puebla is where Burke was born and raised, its Baroque and Renaissance-period buildings sparking his love and pursuit of architecture. He explains that a lot of the studies conducted during that period focus on Mexico City, which was built on the ruins of the Aztecs. Burke hopes his book will cause academics, researchers and students to look further south, where architects had more or less a blank slate, yielding some of the most interesting and striking architecture in the country.
"It's almost a bit corny to dedicate your first book to your hometown, but that's what I did," he said. "This is a book written about a city that I really love and that I really appreciate."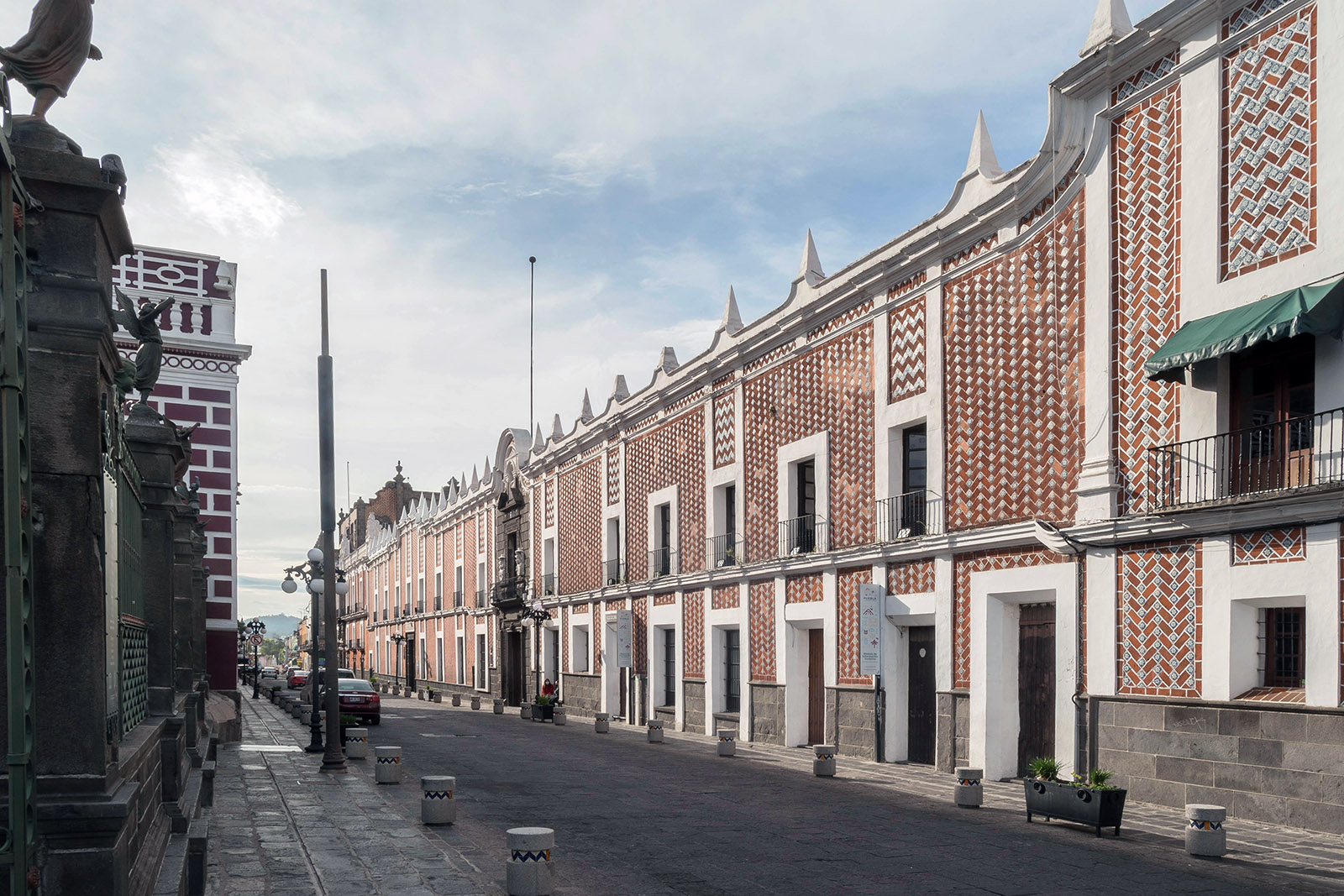 Program / Center Affiliation
Research and Creative Practice Areas