Each semester, students from MAPP's Master of Architecture, Master of Historic Preservation and Master of Real Estate Development Programs culminate their graduate experience at the University of Maryland with one final project. For architecture students, it's the design thesis, a written and oral presentation of a site-specific project and a mash-up of the skills, design thinking and interpretation they'll use in the profession. For real estate development students, it's the capstone competition, a 15-minute development pitch of a real site where creative financing, feasibility and sustainable design reign supreme. Final historic preservation projects are often a nod to a student's affinity to a certain specialization within the field.
Each final project is self-selected and is often personal. Topics run the gamut of issues they will face in the profession: affordable housing, adaptive reuse, federal programs and building for vulnerable populations, like individuals with disabilities. Each project represents the imagination, skill, thoughtfulness and exemplary talent crafted during their graduate experience, a toolbox that will serve them well as they make their mark on the built environment. 
MAPP's Final Project Showcase offers a glimpse of their extraordinary work.
Ron Batzri |

Silver Spring, Maryland 


Master of Real Estate Development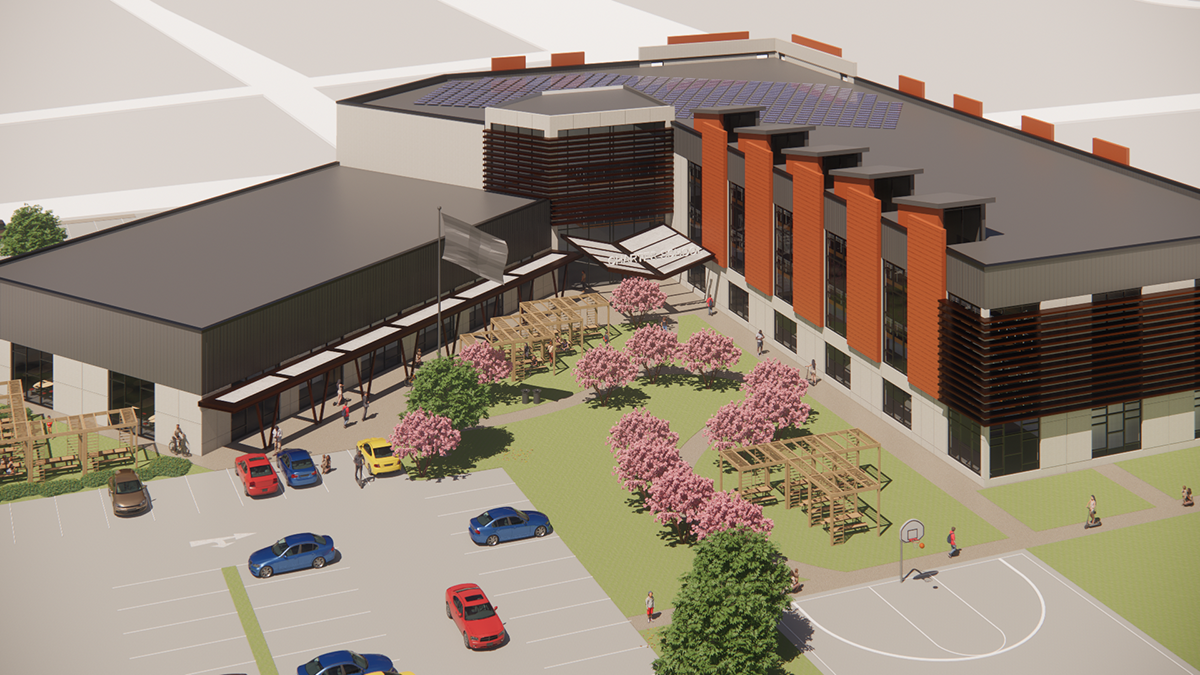 Batzri's capstone, which transforms a Northwest Baltimore property into a sustainable, community-centered charter school looks to address educational and economic disparities in Park Heights. Capitalizing on its proximity to the anticipated Enoch Pratt Free Public Library and the C C Jackson Recreation Center, the new building, which is targeted for LEED Platinum, offers a powerful asset to an underserved community.
A lesson, piece of advice or trick learned in school: "Always validate the assumptions!"
What's next: Batzri looks forward to joining a great development team and working on projects that help change the fabric of our communities for the better.
Austin Benham |

Camp Hill, Pennsylvania


Master of Architecture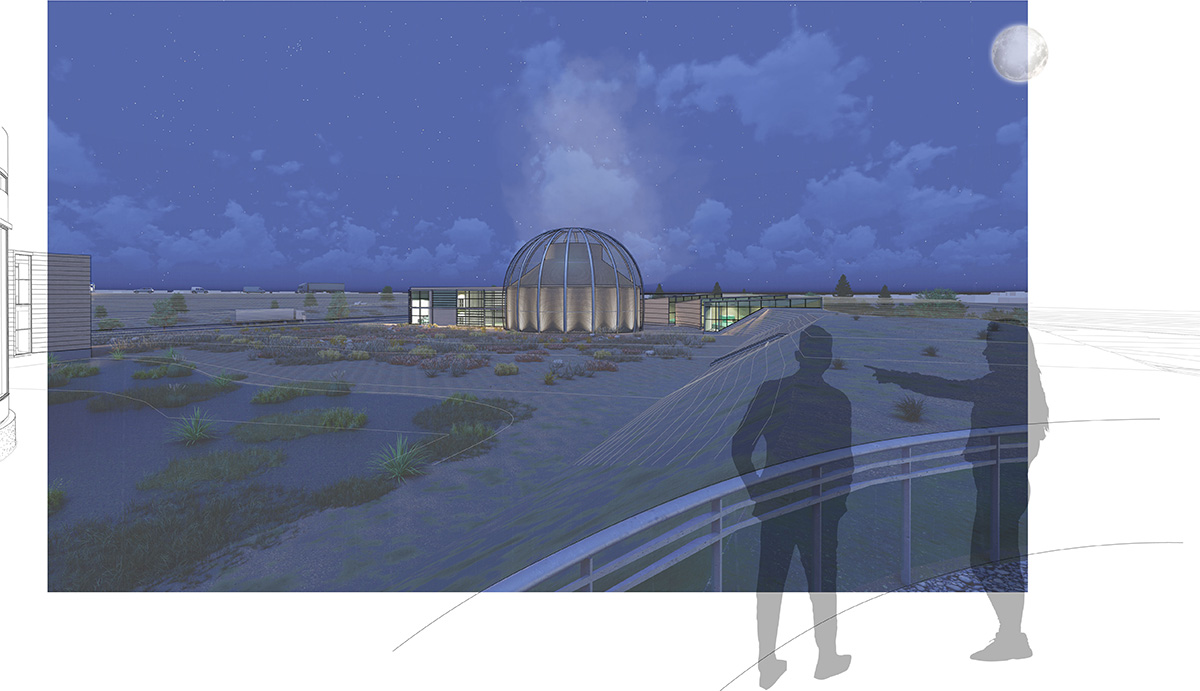 Benham's thesis harnesses the power of architecture and design to reframe the nuclear power plant, a sometimes maligned and misunderstood form of energy that may hold the key to sustainable power generation in a world with growing energy demands. His concept for small modular reactors integrates nuclear power more organically into the community, providing energy, context and a sustainable path forward.
A lesson, piece of advice or trick learned in school: "When working digitally, constantly save your work to avoid hours of hardship."
What's next: Benham will work full time for Gannett Fleming, a Camp Hill-based architectural firm and hopes to pursue design-oriented work that impacts the field.
William Christian III |

Baltimore City, Maryland




Master of Real Estate Development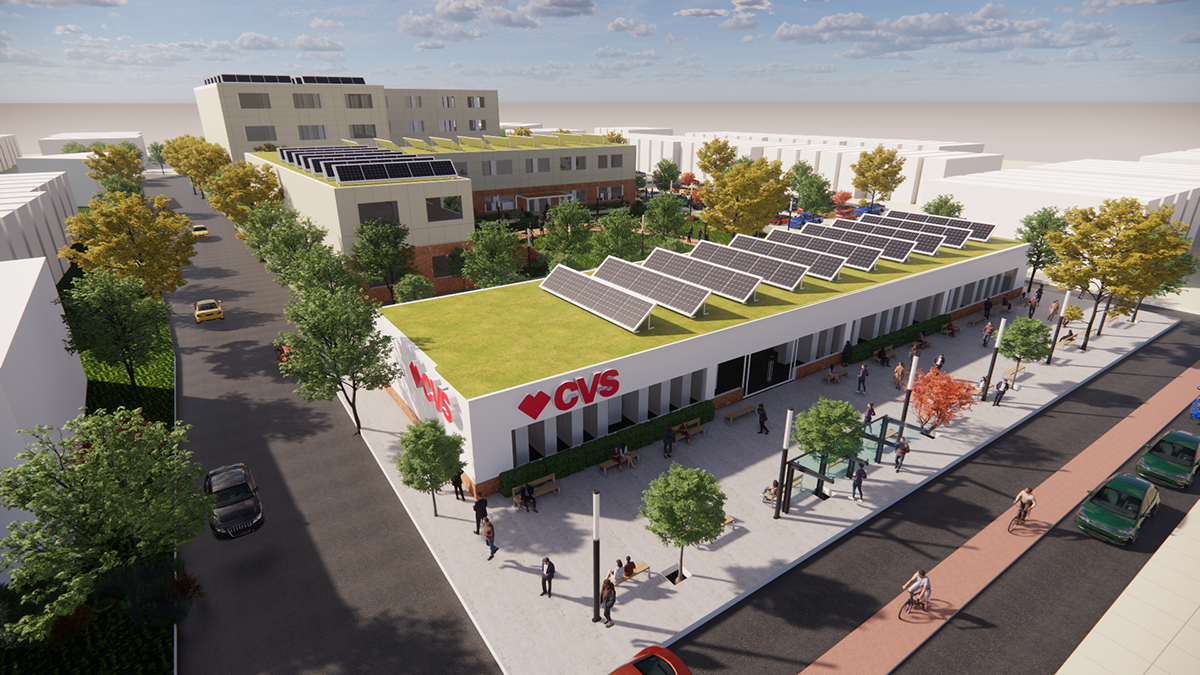 Southern Unity, Christian's final capstone project, is an 83,000 square-foot economic engine for an under-resourced community, providing workforce training in life sciences and accessible healthcare services for residents.
A lesson, piece of advice or trick learned in school: "Everything you wish to do starts off with you. You must be the one who controls your career path and choose the tools you need to execute it."
What's next: Christian plans to continue his work with Cross Street Partners, where he serves as assistant property manager, and plans to launch a side business in graphic design. He is also self-publishing his fourth novel.
Nicholas DiBella |

Mount Airy, Maryland


Master of Architecture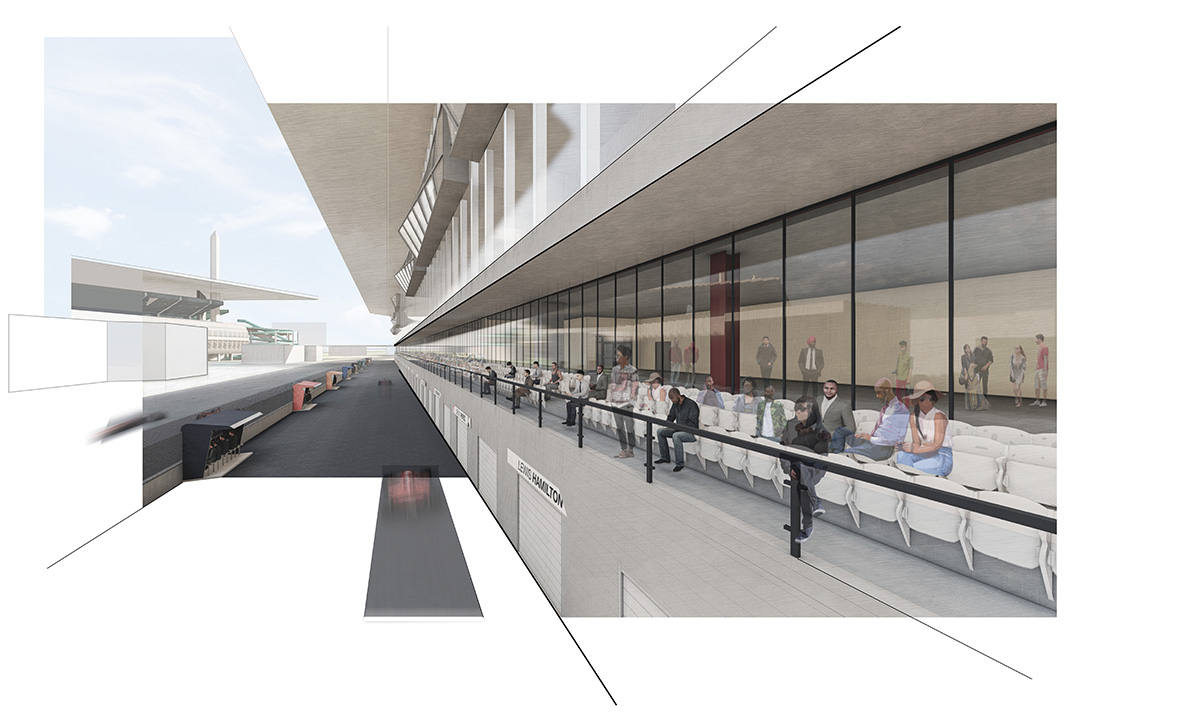 Inspired by a lifetime love of racing, DiBella's thesis tackles Formula One's ongoing quest to make the sport substantially more sustainable by 2030. His thesis reimagines a U.S. Formula One track into a vehicle for biofuel production, education, reduction of heat island effect, stormwater management and community involvement.
A lesson, piece of advice or trick learned in school: "The best diagrams come at the end of the design, not the beginning!"
What's next: DiBella, who worked his way through graduate school, will return to working full time designing affordable housing.
Almas Haider |

Ontario, California


Master of Architecture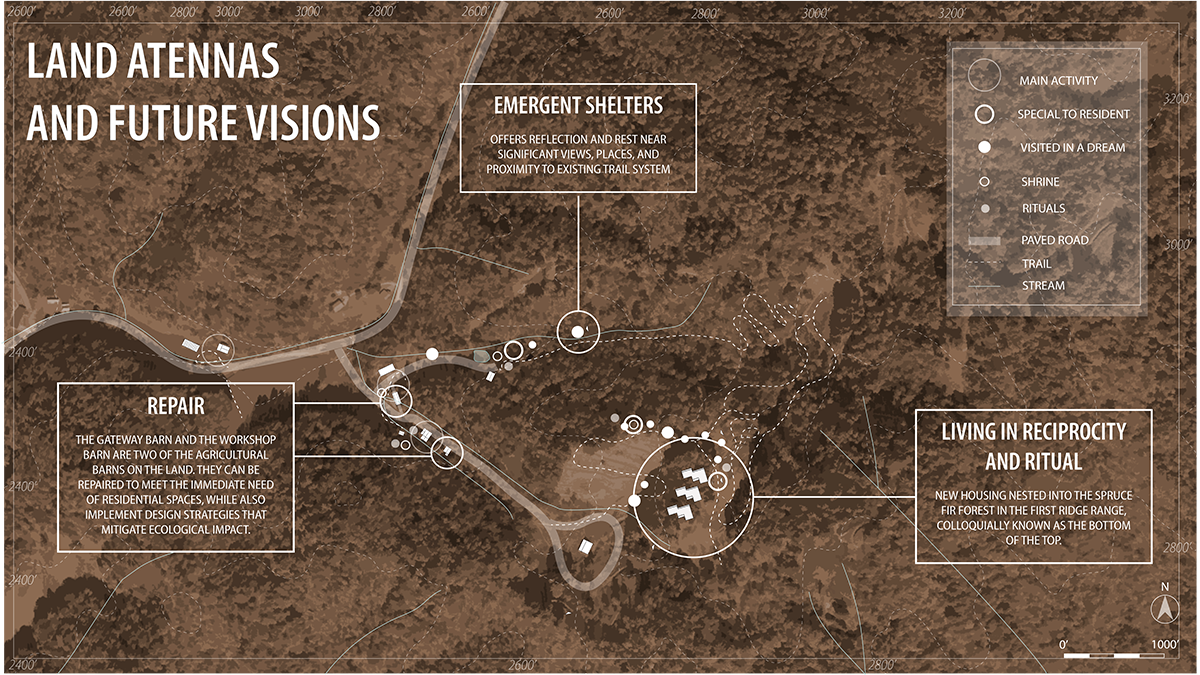 Winner, Director's Award, 2022 Graduate Thesis 
Across the United States, queer and trans Black, Indigenous and People of Color (QTBIPOC) are choosing to live communally in sub-rural landscapes free of limited socio-political and economic structures. Haider's thesis builds on their vision through the design of residential and retreat spaces rooted in an interdependence with the land and other species, creating power, investment and freedom for historically displaced communities.
What's next: Haider will continue to expand the growing collective of QTBIPOC stewards, designers, builders and dreamers.
TaLisha Jenkins |

Courtland, Virginia


Master of Architecture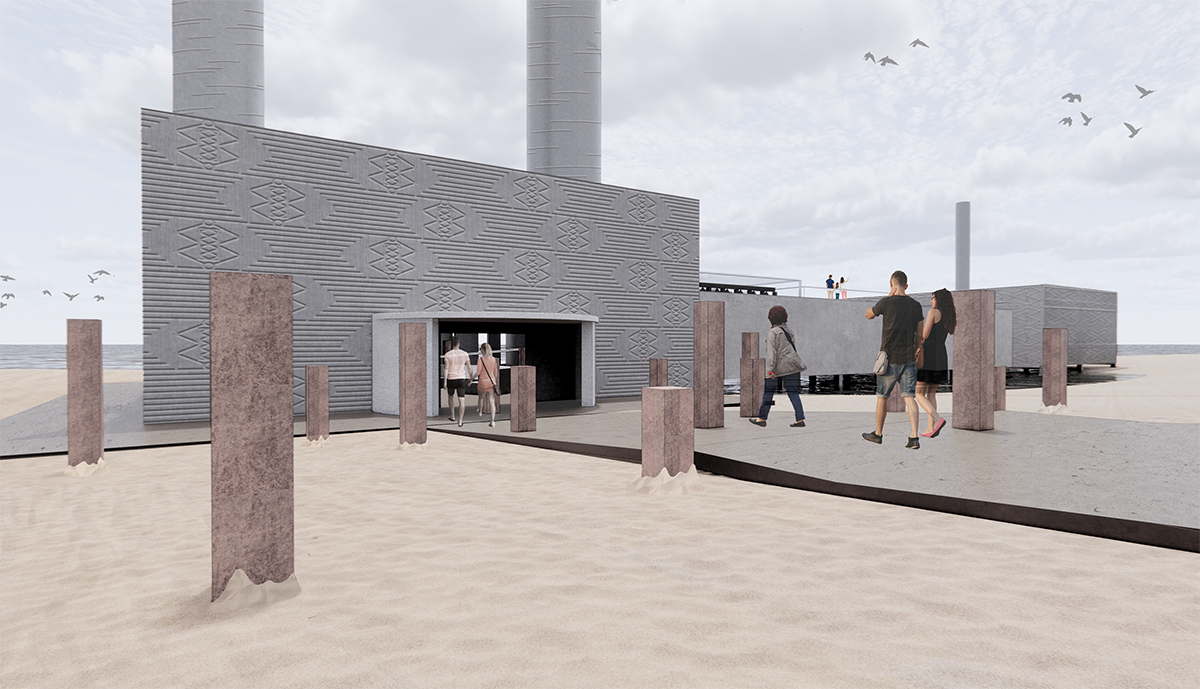 Winner, Thesis Award, 2022 Graduate Thesis 
Jenkins' thesis, entitled "More Than a Marker," questions what ways architecture can communicate historical stories of great impact that have often been overlooked or condensed into a historical marker. Her proposed memorial tells the story of the first landing of Africans in Fort Monroe, Virginia, in 1619, as well as their flight to freedom during the Civil War.
What's next: Jenkins will be working as part of the design staff for Dwell Design Studio in Charlotte, North Carolina
Adeola Okubadejo

|

Lagos, Nigeria


Master of Architecture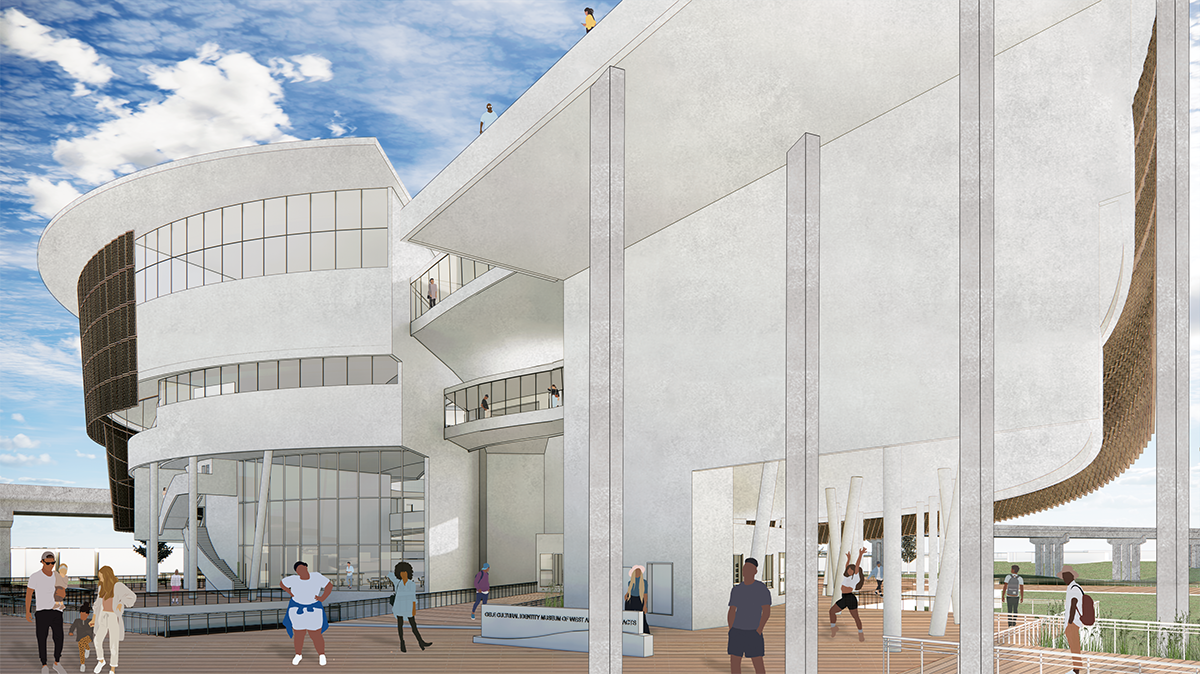 Okubadejo's thesis conceives a stunning museum and cultural center for her home country to exhibit, decolonize, celebrate and recontextualize looted and returned West African art. Steeped in West African identity and place, it hopes to be a model for equitable repatriation and restitution in a postcolonial future.
A lesson, piece of advice or trick learned in school: "Allow yourself the space and grace you need to succeed."
What's next: With school complete, Okubadejo will begin the path to licensure.
David Pernell Moore II |

Capitol Heights, Maryland


Master of Architecture and Master of Real Estate Development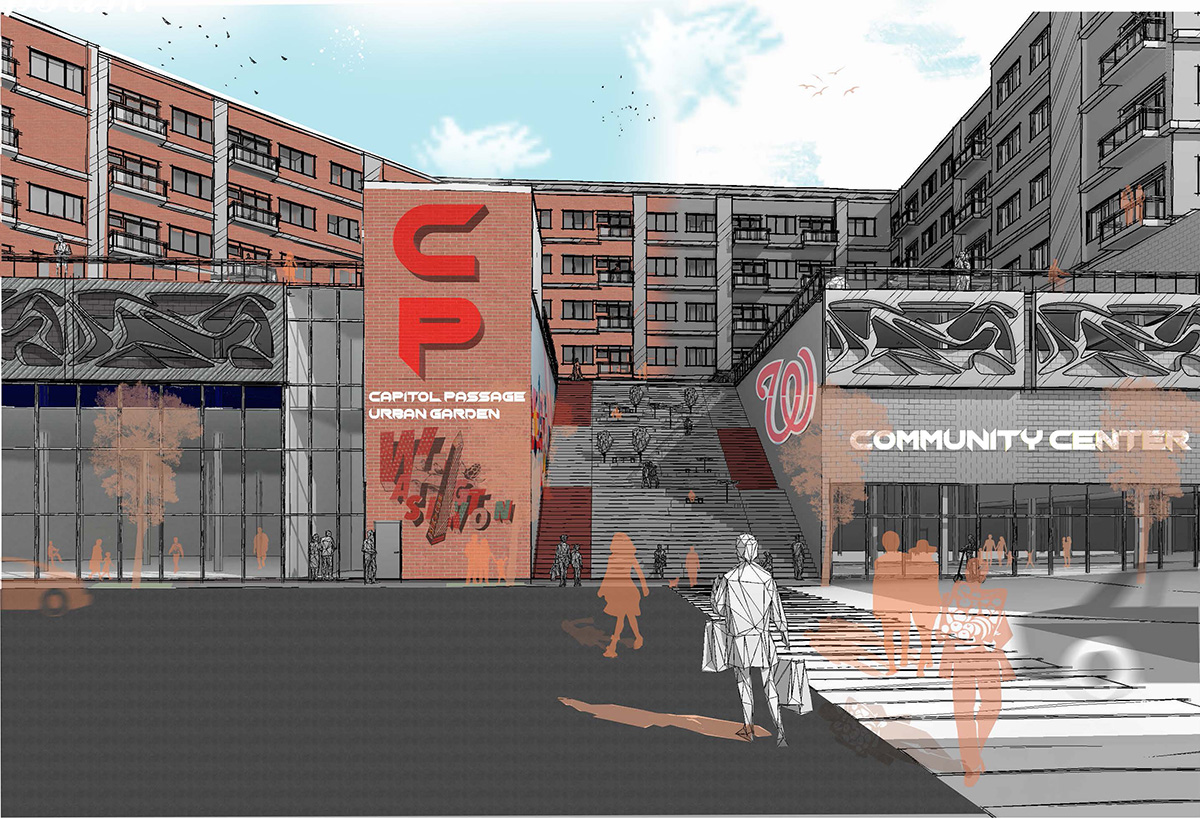 Moore's thesis is an homage to his lifelong home of Capitol Heights and an effort to leverage his new skills as an architect and developer to create a mixed-use, 100% affordable development that helps the less fortunate and the greater community through social and environmental interventions and programming.
A lesson, piece of advice or trick learned in school: "It never hurts to ask questions."
What's next: Moore is working towards personal success in development and design that allows him to give back.
Dominick Perez |

Bethesda, Maryland


Master of Real Estate Development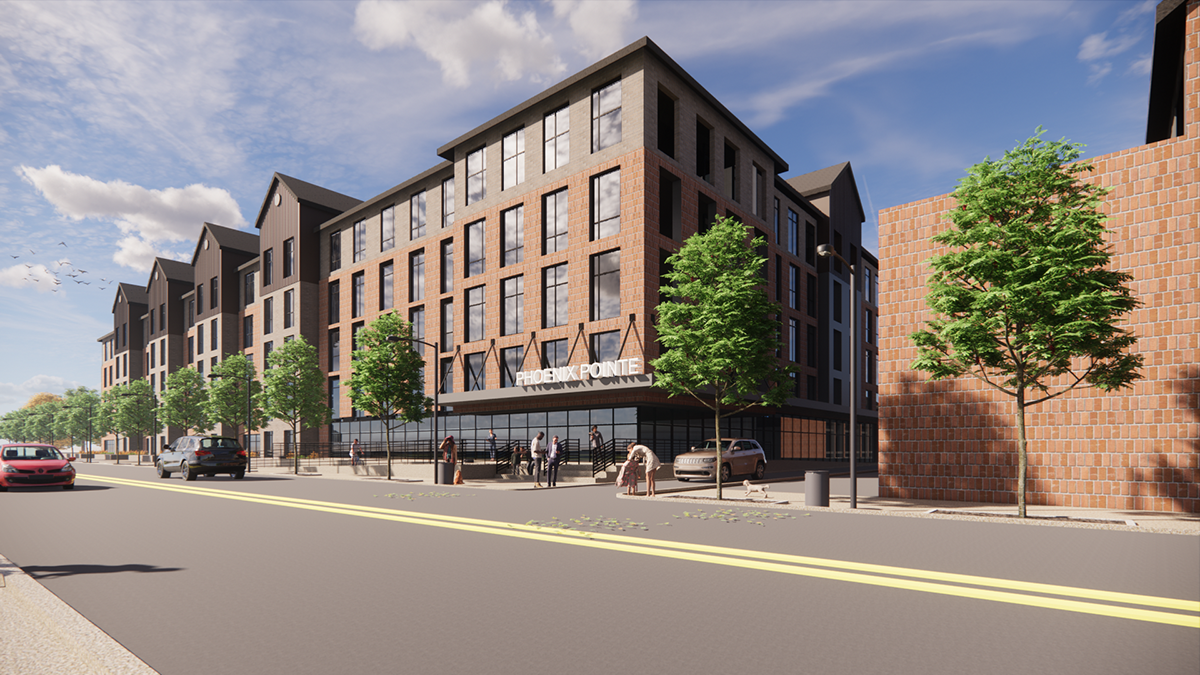 Perez' capstone, called Phoenix Pointe, brings multifamily and single-family affordable housing to Northeast Baltimore through a 150-unit development. A mix of townhomes and apartments, its 100% affordable model aims to address the affordable housing shortage in Baltimore City and social and economic issues such as homelessness, vacancy, crime and scarcity of readily available goods and services.
A lesson, piece of advice or trick learned in school: "Surround yourself with people and experiences that motivate and challenge you."
What's next: Perez will be developing multifamily and single-family projects for Middleburg Communities.
Candace Swindell |

Columbus, Georgia


Master of Real Estate Development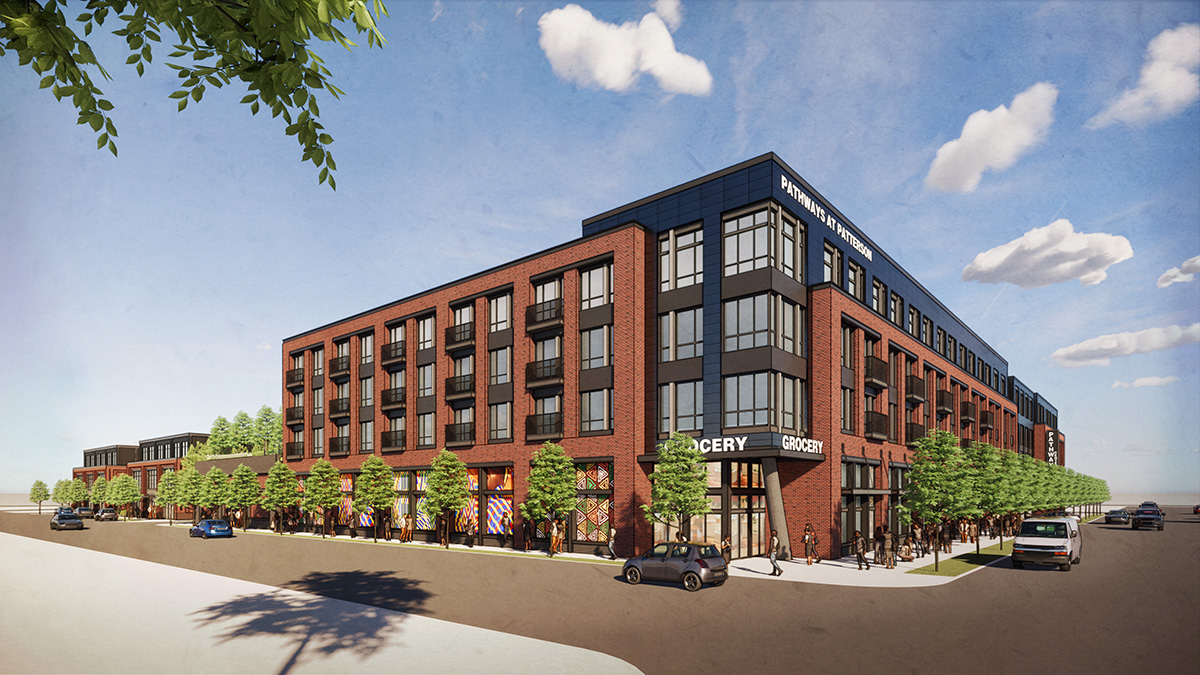 Swindell's mixed-use 164,000 square-foot mixed income community in Baltimore's Broadway East brings essential affordable housing, services and amenities to a budding but disinvested neighborhood, including retail and small business support, community resources and pathways to home ownership.
A lesson, piece of advice or trick learned in school: "If you want to go fast, go alone. If you want to go far, go together."
What's next: Swindell plans to work for a development firm and continue personal real estate investments.
Daryl Joseph Vargas

|

Silver Spring, Maryland


Master of Architecture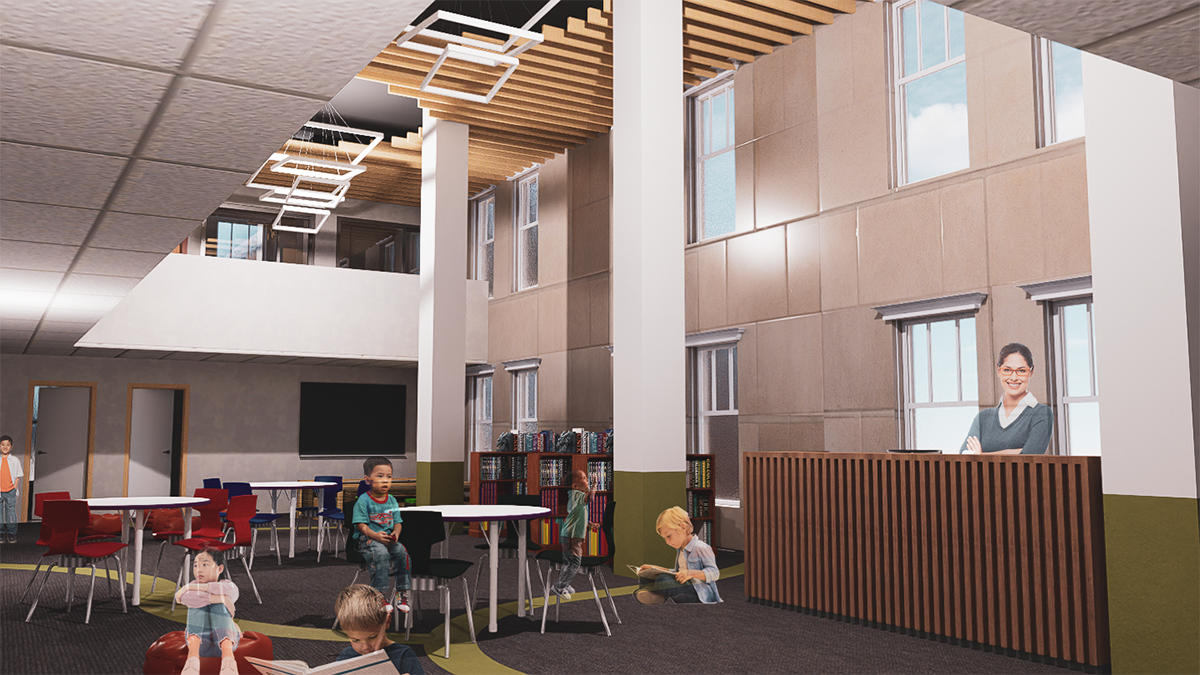 When a pandemic upends where people work, what is the impact on a city's office buildings? Vargas' thesis looks to transform one partially vacant building into a vertical hub for education, which includes a double-heighted library (pictured). It's a viable adaptive reuse strategy he thinks might address rising vacancy rates while offering alternative educational opportunities not afforded in mainstream schools.
A lesson, piece of advice or trick learned in school: "One professor once told me that a good architect knows a little about a lot of things rather than a lot about a few things," he said. "This has been proven because, if designers do not know how the world operates then how can he/she design for it?"=
What's next: Vargas is looking for a career in virtual design and will continue his Arch Viz business.
Bethlehem "Beth" Getachew Wolde |

Addis Ababa, Ethiopia


Master of Real Estate Development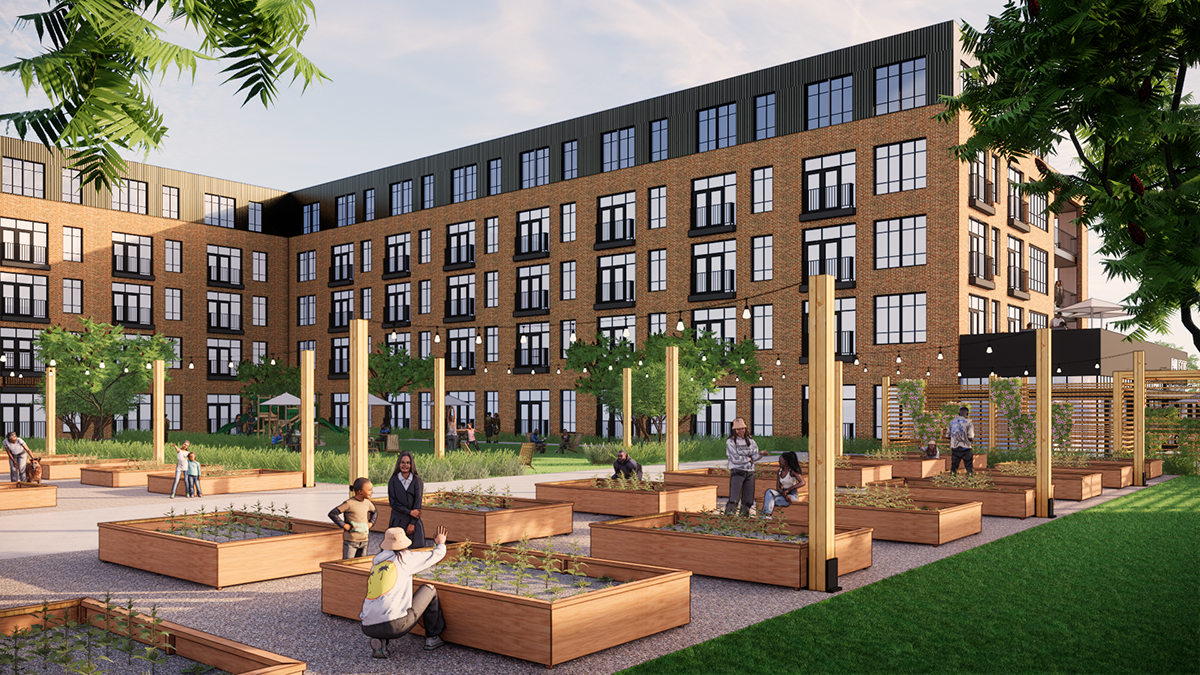 Wolde's project "The Heights" is a five-story mixed-use development with 75 affordable mixed-income apartment units and a food hall that will provide a fresh, enjoyable and unique food scene.
A lesson, piece of advice or trick learned in school: "Never stop learning and working on yourself. Because the best project you'll ever work on is you."
What's next: Wolde is excited to begin a successful career in real estate development.
Program / Center Affiliation
Research and Creative Practice Areas