Each semester, students from MAPP+D's Master of Architecture, Master of Historic Preservation and Master of Real Estate Development Programs conceive one final project that culminates their graduate experience at the University of Maryland. Self-selected and often personal, topics address the challenges they will face in the profession, from affordable housing and the impacts of climate change to building for vulnerable populations and protecting overlooked heritage. Each project represents the imagination, skill, thoughtfulness and exemplary talent honed during their graduate experience, a toolbox that will serve them well as they make their mark on the built environment.
MAPP's Final Project Showcase offers a glimpse of this extraordinary work.
Rachel Archer

| Montgomery Village, Maryland | Master of Architecture




Philadelphia's Disappearing Hierarchy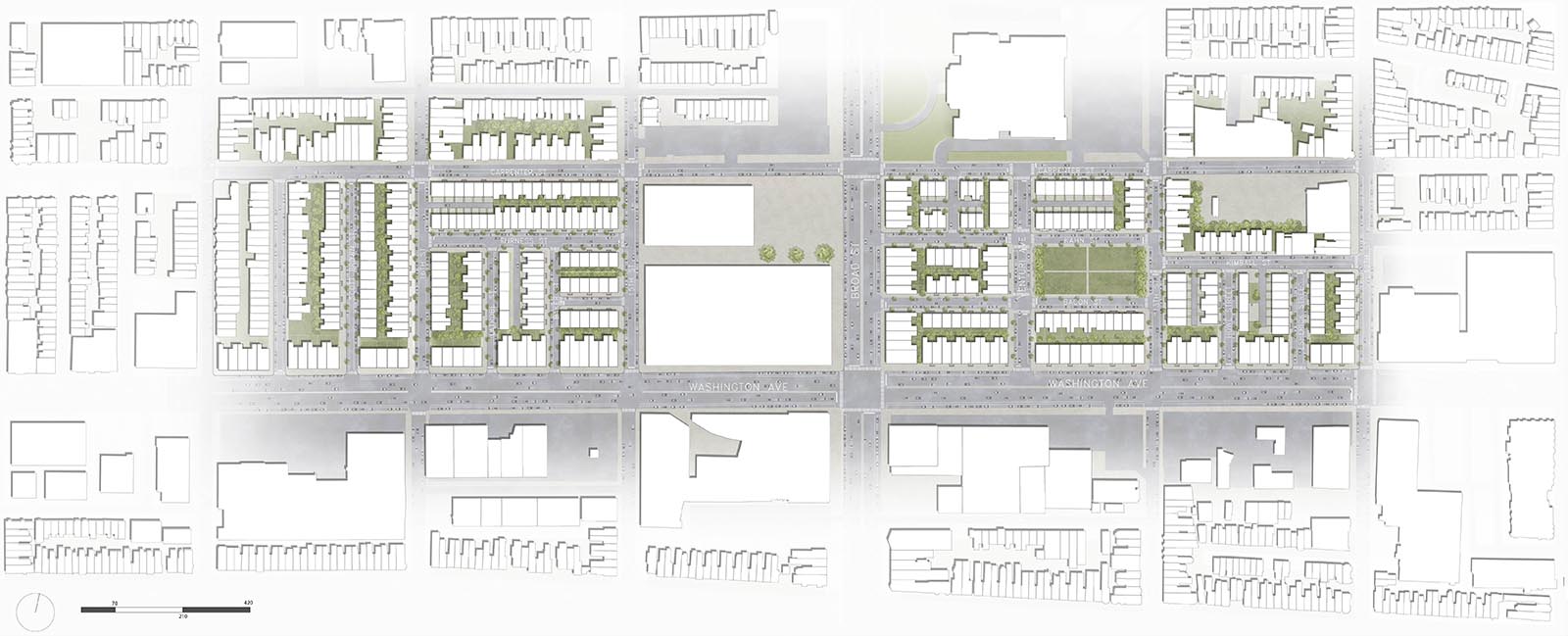 Rachel's thesis takes a chapter from the storied urbanism of Philadelphia by exploring its historical street hierarchy and applying it to modern housing developments of today. It's a topic that piqued her interest during her undergraduate studies at Temple University, where she explored the destruction of historic neighborhoods as part of her capstone.
What's next: Rachel joins the D.C. design powerhouse Torti Gallas after graduation.

Christina Bernardo

| Catonsville, Maryland | Master of Architecture




The Shavasana: Reimagining Wellness Through Architecture and Design
Christina's health and wellness center is grounded in the healing power of architecture, with elements that pull triple duty by fostering planetary, physical, and mental health. The idea meshes Christina's love for both architecture and wellness and explores her curiosity for how they interrelate.
What's next: Christina starts with Fells Point firm Whitman, Requardt and Associates in July after taking a month to travel.
Julia Campbell

| Easton, Pennsylvania | Master of Architecture




Middle Ground: Recalibrating Prince George's County's Fair Living Opportunities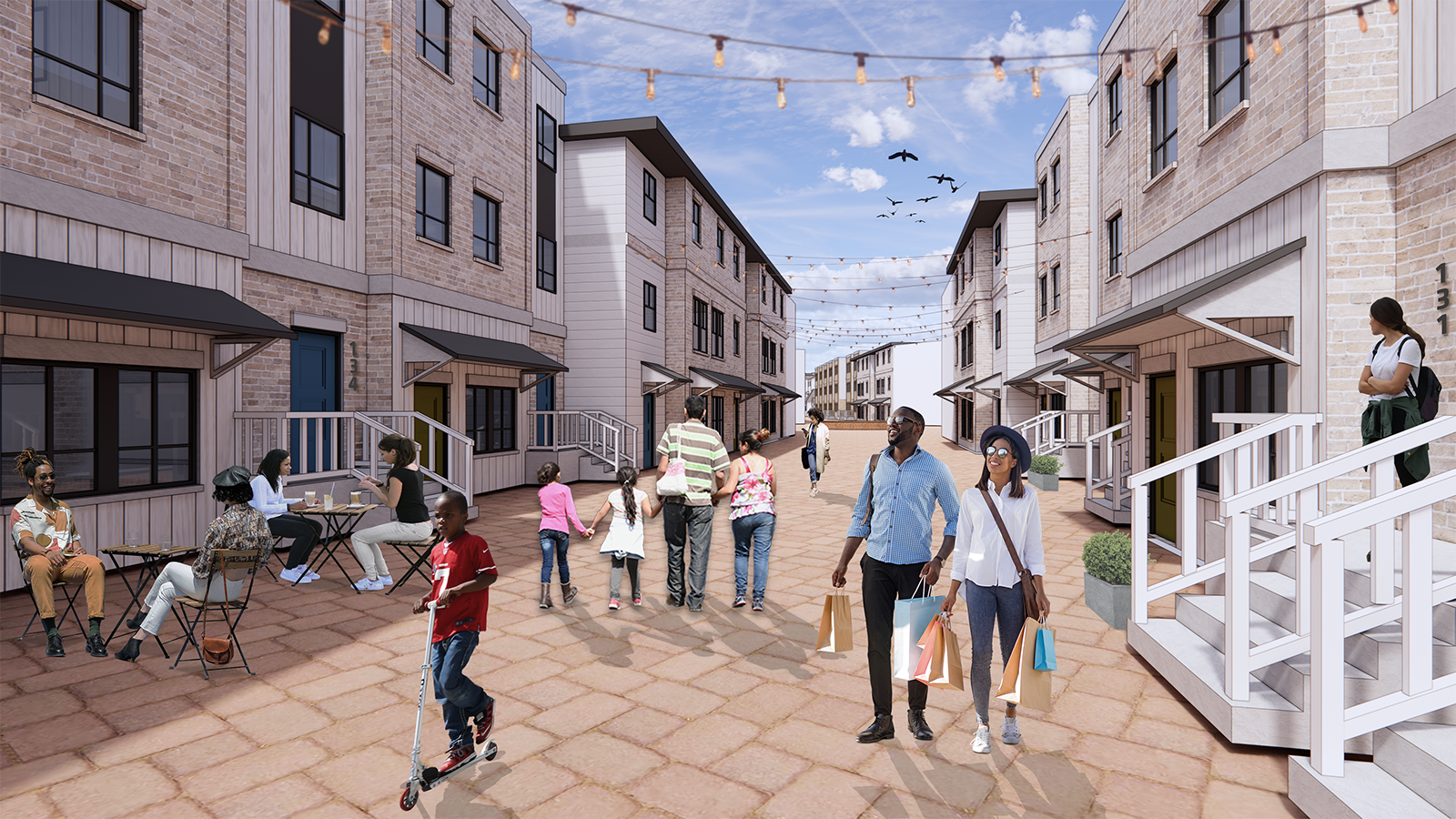 Set in Landover, Maryland, Julia's thesis introduces a vital "missing middle" housing typology to meet the needs of historically cost-burdened residents, a biproduct of historical racial discrimination and lack of opportunity. "Architecture is just one piece of the puzzle growing out of the affordable housing crisis in the country," she said. "Utilizing Missing Middle Housing typologies is a stance I am passionate about and want to continue to explore and integrate into my career."
What's next: Julia will continue with Torti Gallas in Washington, D.C., where she interned last summer as a Jack Smith Kerxton Scholar. As part of their Village Segment, she'll be working on projects similar to her thesis.
Angela Devon

| Baltimore, Maryland | Master of Architecture




Golden Disruption: An Olympic Park That Creates a Sustainable Game


 

Angela's thesis brings the world close to home, leveraging the Olympic games as a design tool to transform underserved communities in Baltimore, Maryland.
What's next: Angela begins work and her journey to licensure after graduation, with plans to pursue a focus in urban design.
William Eckard, Jr.

| Mount Airy, Maryland | Master of Architecture




Pocket City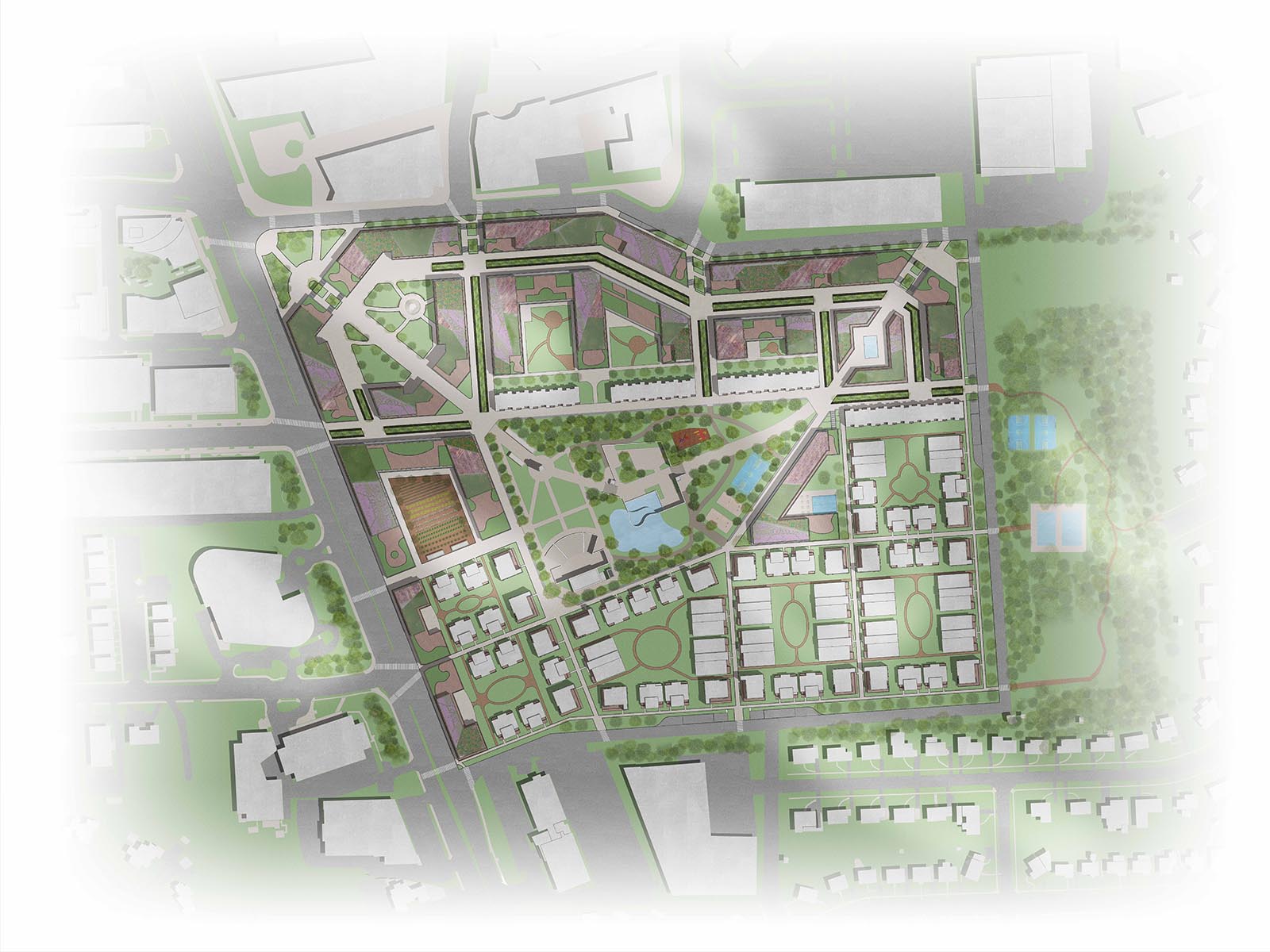 Will's Pocket City bucks the urban growth patterns synonymous with urban sprawl by creating a car-free, human-scale community focused development. The idea came to Will as he was investigating issues with current urban growth patterns that lead to car-dominated societies.
What's next: Will plans to further explore residential architectural theory as he continues his path to licensure.
Francesca Evans

| Midland Park, New Jersey | Master of Historic Preservation




Historic Structure Investigation: The Collins House, Bloomfield, New Jersey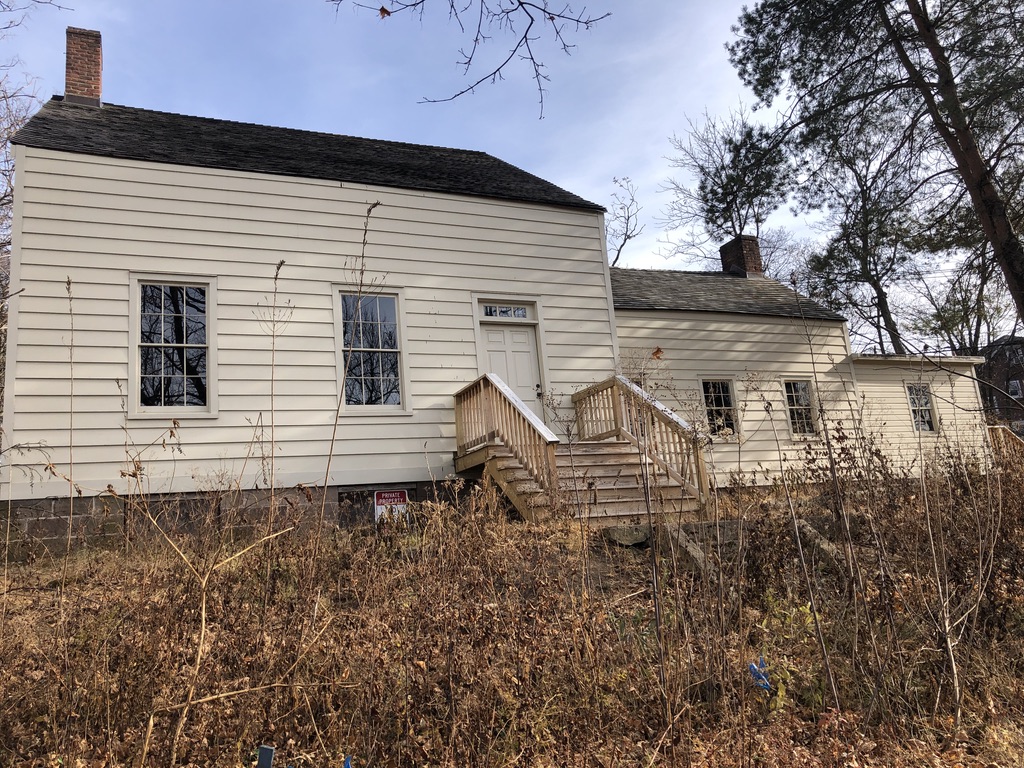 Francesca's final project offers a comprehensive documentation of the Collins House, a historic home in Bloomfield, New Jersey, slated to become a visitor's center along the state-wide Morris Canal Greenway. Her interpretation of interior spaces, the architectural timeline and character-defining features will help guide future rehabilitation efforts in preserving the building's integrity.
What's next: After graduation, Francesca plans to pursue a career in local preservation.
Kathy Gilday

| Kensington, Maryland | Master of Architecture




Reimagining Housing in Montgomery County, Maryland: Bringing Flexibility to Single Family Zoning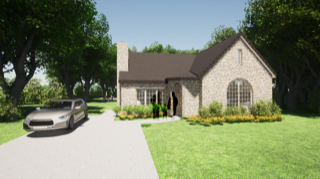 A longtime resident of Montgomery County, a desire to see more variety in housing choice inspired Kathy to explore an emerging zoning idea that would bring flexibility and increased typology to the county: duplex and triplex housing concepts for single family zone lots.
What's next: Kathy will continue working for her family's company, Gilday Renovations, focusing on residential remodeling as an architectural designer as she pursues her architect's license.
Ezra Griffith

| Louisville, Kentucky | Master of Real Estate Development




The Balance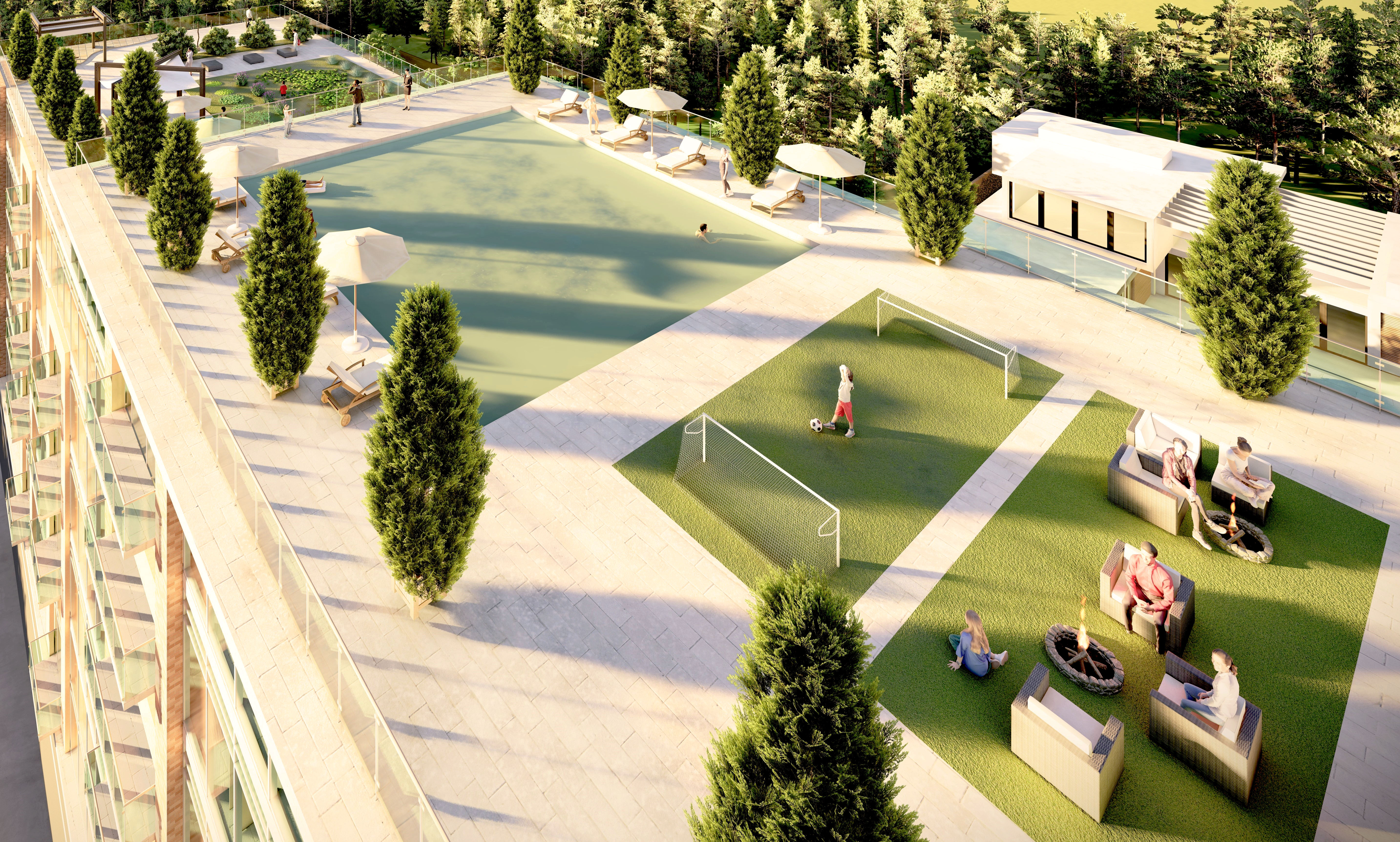 Ezra's transformation of a site in Cheverly, Maryland, offers a LEED-certified mixed-use development that integrates much-needed amenities in the community, including a boutique grocery store, flexible office space and a variety of living typologies. Ezra's design took top honors at this year's Colvin Capstone Competition.
What's next: Ezra will join a local developer in Tysons Corner, Virginia, as a cost estimator and development analyst.  
Andrew Macek

| Baltimore, Maryland | Master of Architecture




Stadium Survival: Adapting Stadium Sites to Urban Centers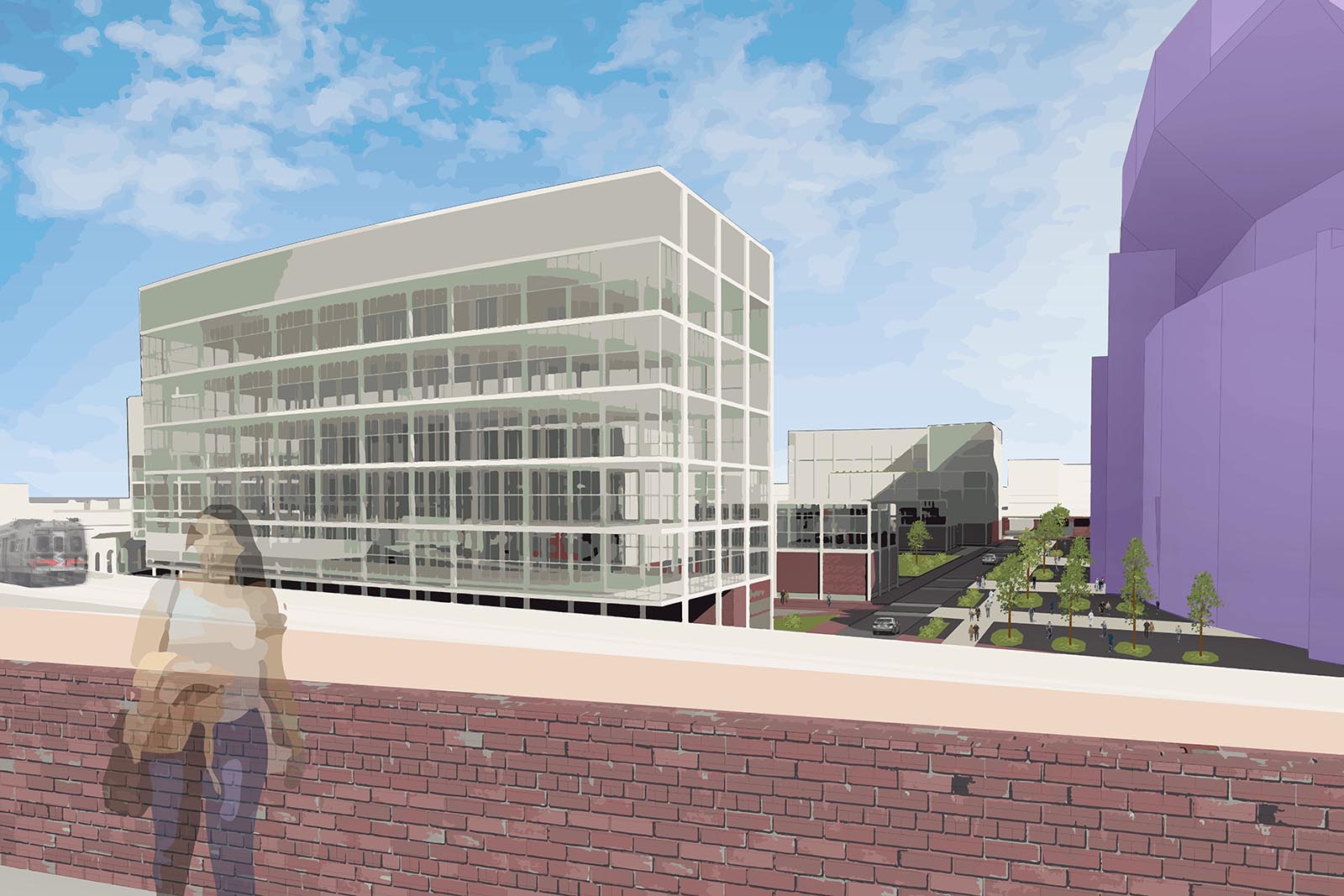 Using M&T Bank Stadium in Baltimore as a case study, Andrew's thesis reinvigorates the traditional sports stadium by transforming its moat of expansive asphalt into a vibrant recreational urban center. Inspired by his love of sports, Andrew's stadium revival pulls it out of isolation and into everyday urban fabric.  
What's next: Andrew will continue at Whitman, Requardt and Associates in Fells Point after graduation.
Ryan Muir

| Silver Spring, Maryland | Master of Architecture




Dust to Dust: Embracing Entropy Through Organic Building Materials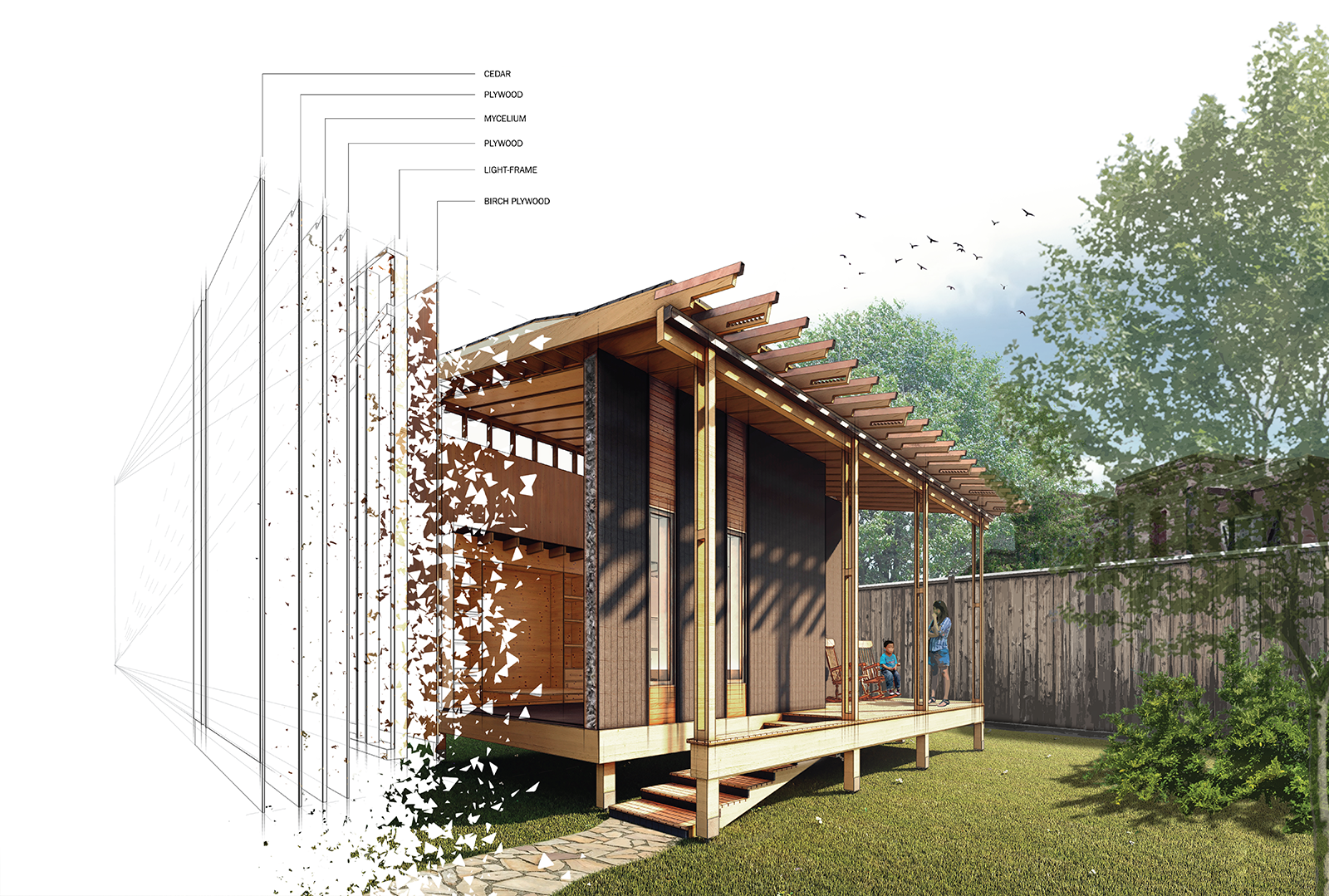 Ryan's thesis embraces the concept of entropy in architecture, where reusable and biodegradable building materials combine with time-honored building techniques to allow the building to be completely reclaimed—either by nature or for another purpose—at the end of its useful life. Ryan's concept won the 2022 Thesis Prize.
What's next: Ryan will be joining Gensler's Washington, D.C. office after graduation.
Devon Murtha

| Louisville, Kentucky | Master of Historic Preservation/Certificate in Museum Studies




250 Perches South-Southwest of a Memory: Recovering Lost History at Concord Manor Historic Site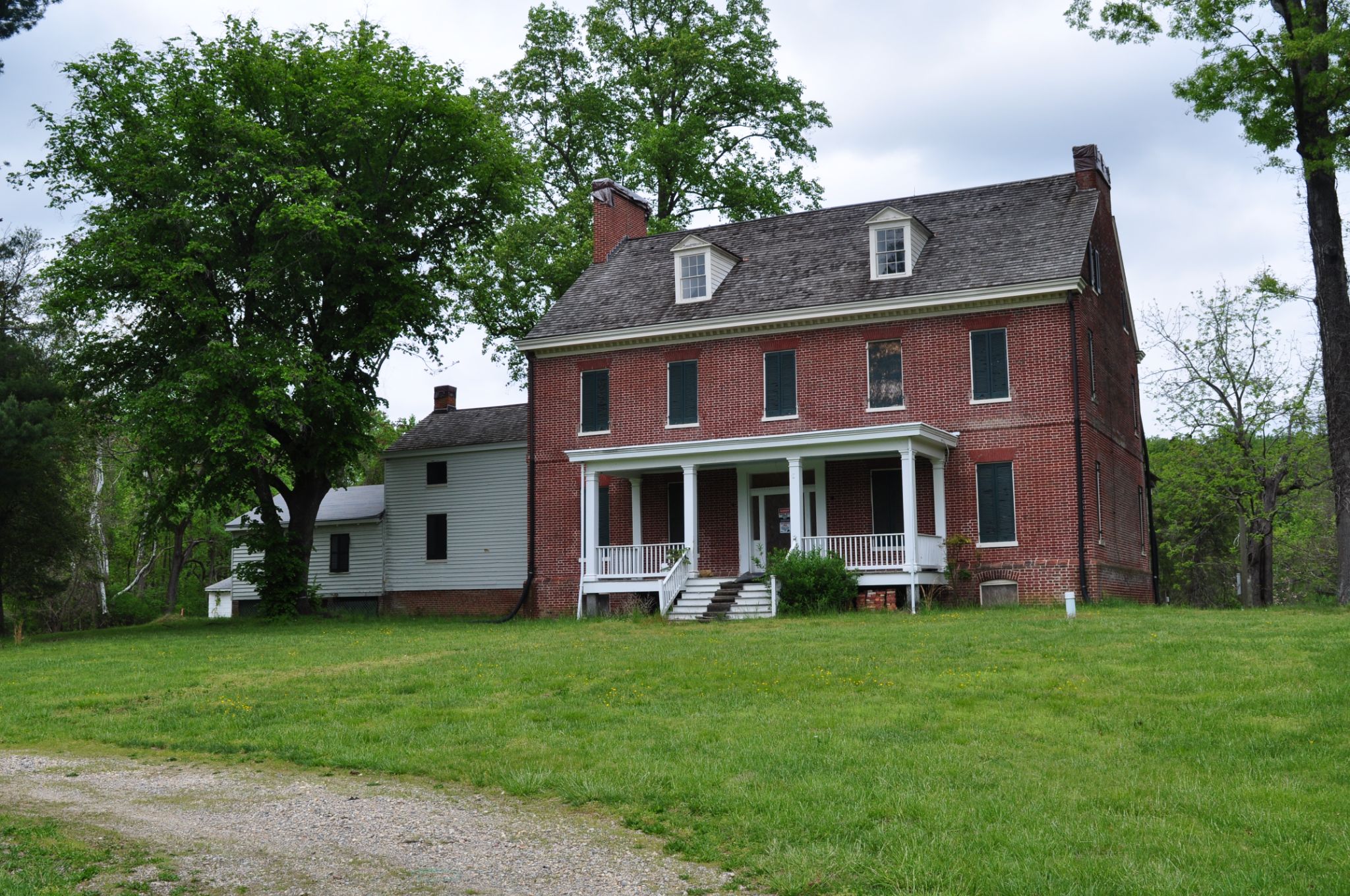 Devon's work supports an ongoing effort to develop a historic house museum at Concord Manor in Prince George's County, an antebellum plantation site once home to a large, enslaved population and, later, free Black landowners. Her paper offers significant research on Black historical narratives as well as suggestions for integrating them into a museum setting.
What's next: Devon will join EHT Traceries, a Washington, D.C.-based architectural history firm, but hopes to continue her pursuit of safeguarding the meaningful heritage of Prince George's County communities.   
Alexander Pena

| Odenton, Maryland | Master of Architecture




Middle Ground: The Resilient Island – Revitalizing a Broken Home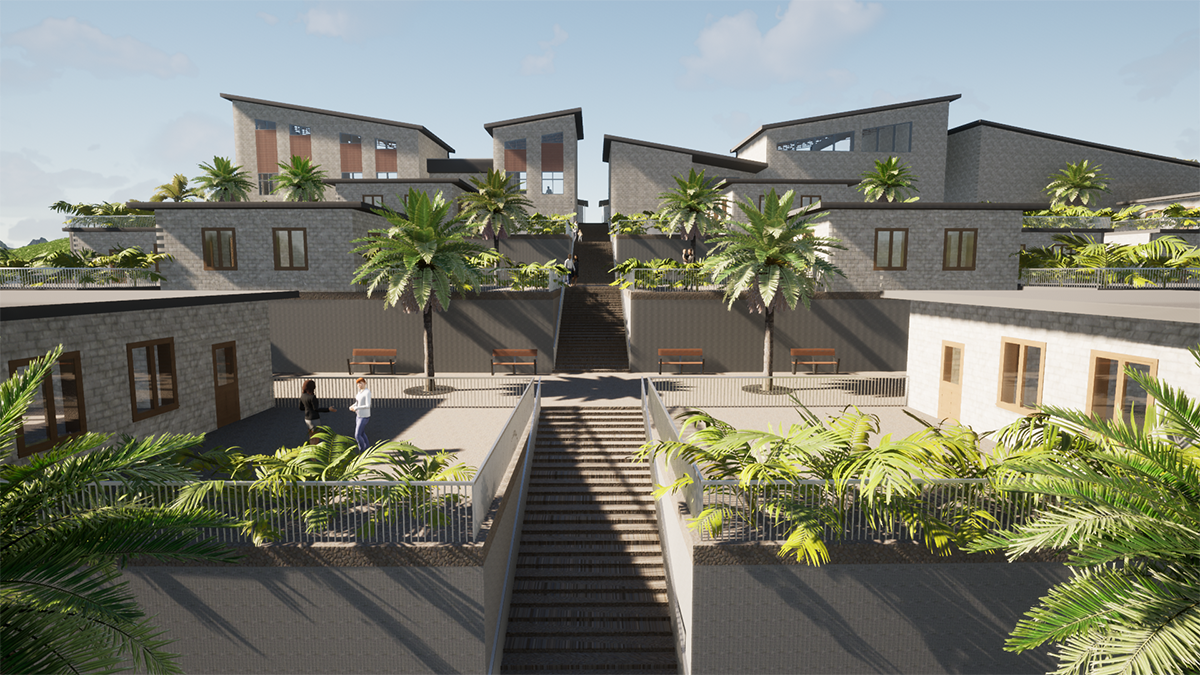 Set in Culebra, Puerto Rico, an island ravaged by climate-induced storms, Alexander's thesis looks to build resiliency for existing communities on the Island's front lines, with interventions that can be replicated in communities across the Caribbean. Alexander was motivated by his family's experiences on the island and their ongoing struggles with the impacts of natural disasters.
What's next: Alexander joins Torti Gallas this summer, where he will continue his path to licensure.
Jennifer Uliza Pineda

| Germantown, Maryland | Master of Architecture




Establishing Roots in Guatemala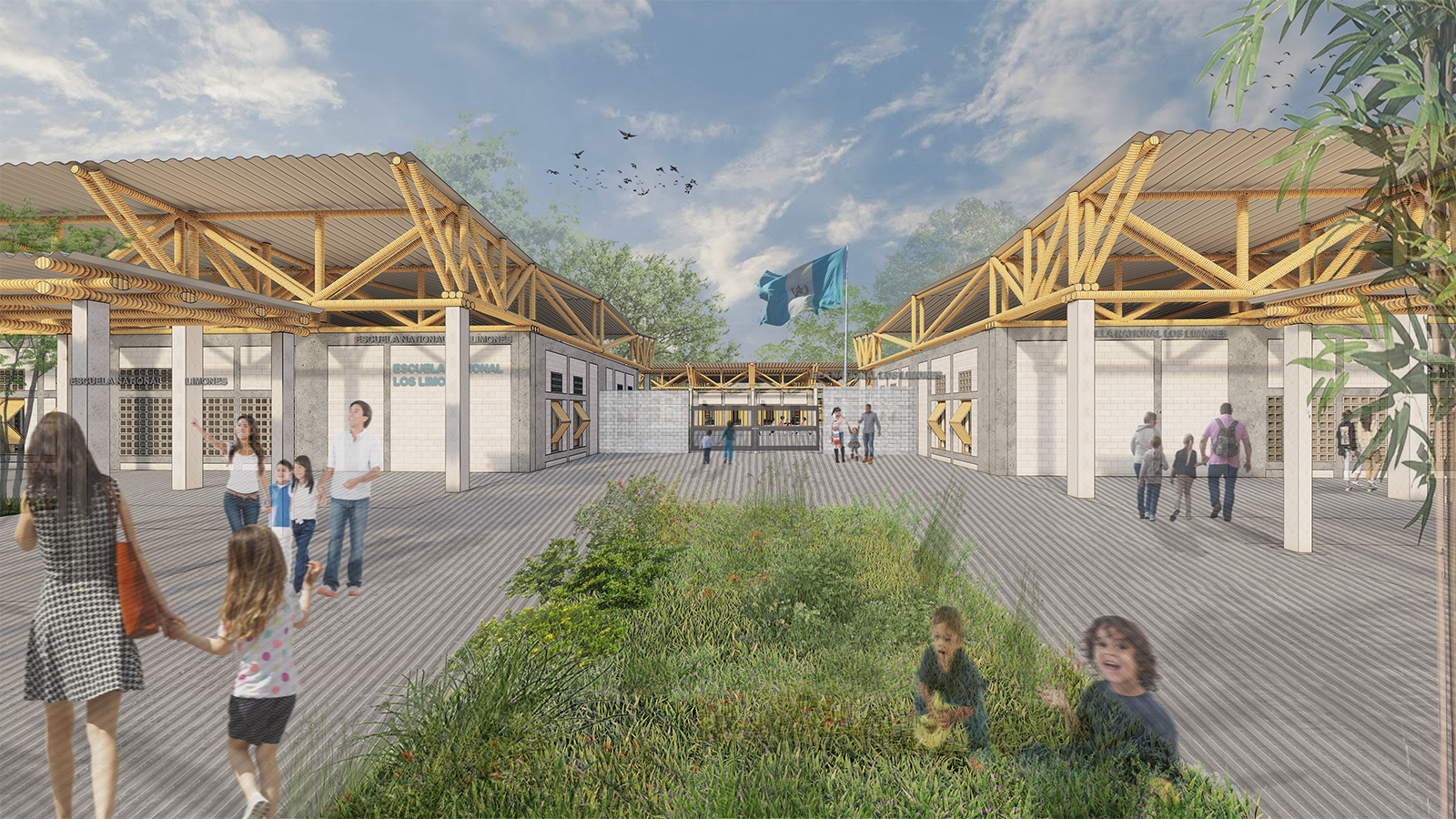 Education is the focus of Jennifer's design for community development, which fosters a self-sustaining plan to plant economic and social roots in developing nations in Central America. The topic is a personal one, inspired by her parents' sacrifices to ensure her path to education; she is the first person in her family to earn a master's degree.
What's next: Jennifer plans to work after school and, eventually, own her own home.
Eric Joshua Resnick

| Absecon, New Jersey | Dual Master of Architecture and Historic Preservation




Beyond the Barrier: The Resilience of Connecting People to Place
Inspired by his upbringing in a vulnerable coastal community, Eric's thesis proposes an innovative design tool in the fight against climate change: replacing barriers with connections. Set in Atlantic City, New Jersey, his design scheme seeks to break past impediments to resilience in urban coastal communities, fostering socioeconomic, cultural and ecological growth and celebrating significant histories and culture.
What's next: Eric will join EYP Architecture & Engineering as an architectural designer, focusing on historic preservation and modernization projects. In July he travels to Poland as part of a fellowship program to learn about (and actively work towards) the preservation of Jewish burial sites and memory in post-Holocaust Europe. 
Austin Toth

| Ellicott City, Maryland | Master of Architecture




Enhancing Ellicott City: Introducing Resiliency to a Damaged Community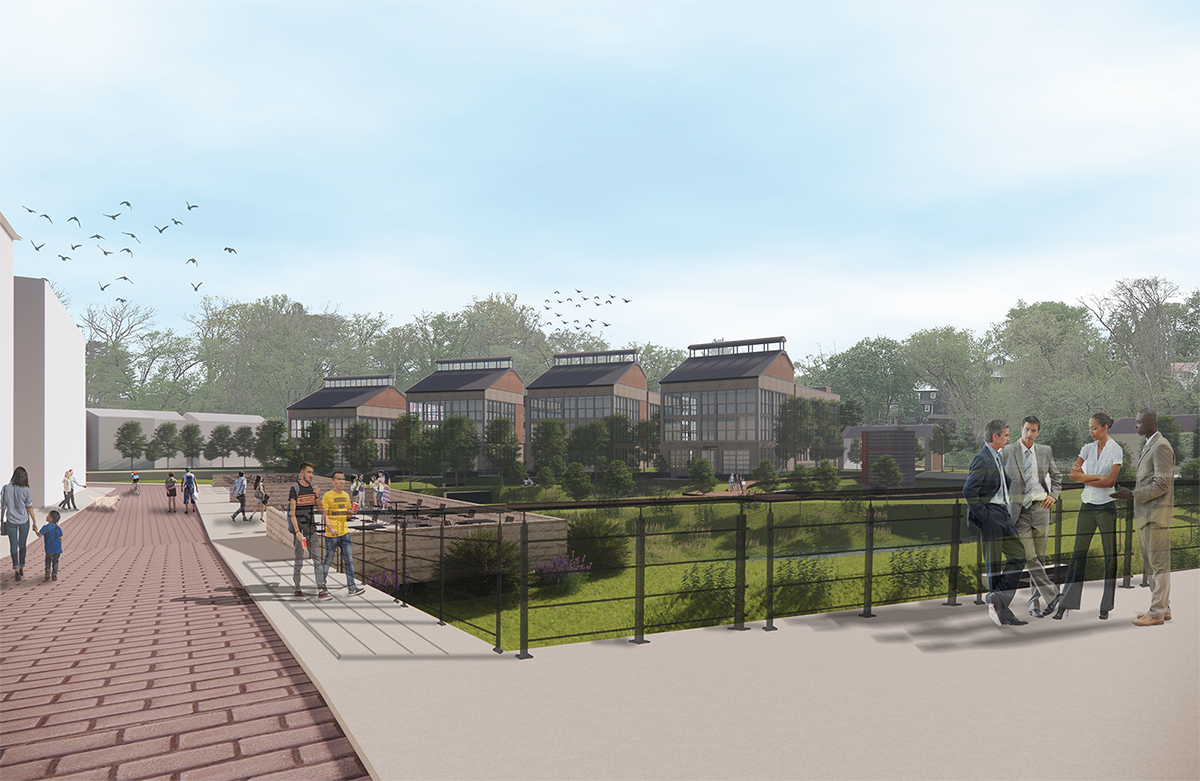 Austin's thesis takes on the pervasive flooding issues of historic Ellicott City, Maryland, a popular tourist destination that has suffered staggering economic and physical damage over the past decade. His redesign transforms a large impervious parking lot into a series of organic basins able to capture, hold and slowly release water from overflowing tributaries during large storm events while offering much needed programmatic and amenity space for the city. 
What's next: Austin starts with Baltimore's SM+P Architects next month, which specializes in small-scale commercial and residential adaptive reuse projects.
Program / Center Affiliation