Six undergraduate seniors were celebrated last week for extraordinary, ecologically minded design concepts for a new research and education facility on the banks of the Georgetown Reservoir. Morgan McGee, Christoph Tanis, Namiko Randall, Xuan Vo, Miggy Alumbro and Brenna Donovan were selected out of over 100 students to earn the Jason Abramowitz Design Award, a studio project award that recognizes design excellence and creative concept development in ARCH 403: Architecture Design Studio IV.
"I worked hard to develop a strong project, so it was a real honor to win," said architecture senior Miggy Alumbro. "This was the last project for many of us and I really wanted to give my best and show jurors what I can do."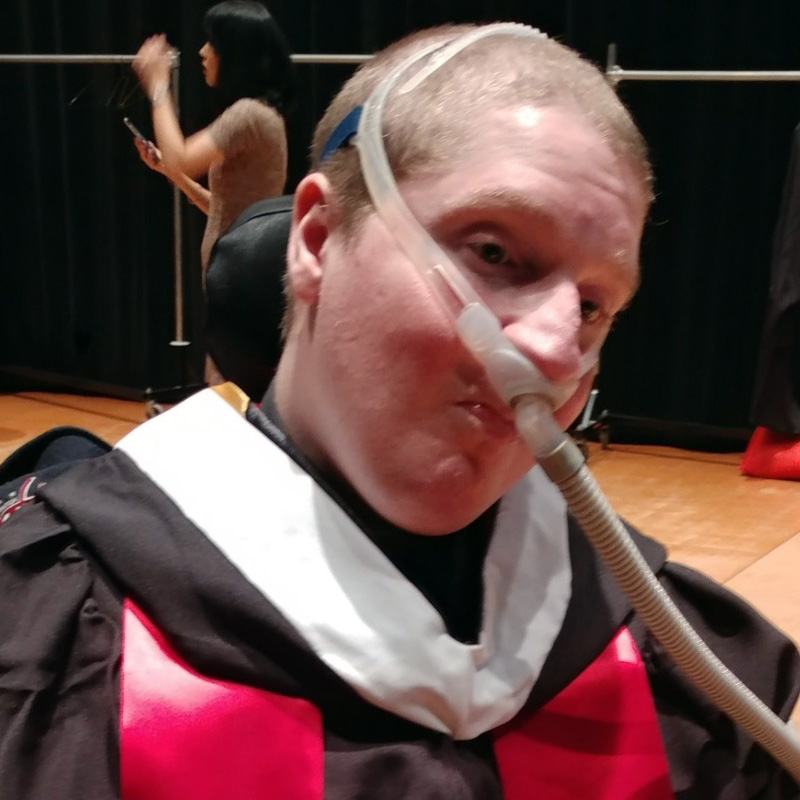 The award was created this year in memory of Jason Abramowitz, a 2017 graduate who completed the rigorous B.S. Architecture degree despite living with muscular dystrophy, which impacts muscle strength and mobility. An affable and talented student, Abramowitz, who took ARCH 403 his senior year and was also the 2017 winter commencement speaker, died in 2019.
"Jason was a really special student," said Architecture Program Assistant Director Michael Ezban. "He went through the 403 studio and overcame a lot of difficulty in his personal life to do it; and in doing so, he truly was an inspiration to the UMD community. We're really pleased to offer this award in his honor."
ARCH 403 challenges students to conceive reciprocal, imaginative designs that marry an innovative building program with its natural site and urban context. This year's project, which was taught by Professor David Cronrath, Senior Lecturer Robin Puttock, Assistant Clinical Professor Michael Ezban and Lecturers Daniel Curry and Marcus Cross asked students to develop the DC Center for Urban Ecology—a new, sustainable building and adjoining landscape for research and education in Washington, D.C. The student's projects were judged by a jury of faculty and local practitioners on design quality, material value, programming and circulation and cohesiveness with the site; each winner earned a cash award provided by the Architecture Program.
"It's so wonderful to have people from other academic environments and the profession to come in and see what the University of Maryland is doing and offer their feedback," said Puttock. "The students did an outstanding job, and we were so pleased to recognize their efforts this semester."
Meet this year's winners:
Morgan McGee

| Eastern Shore, Md.
Garden Gate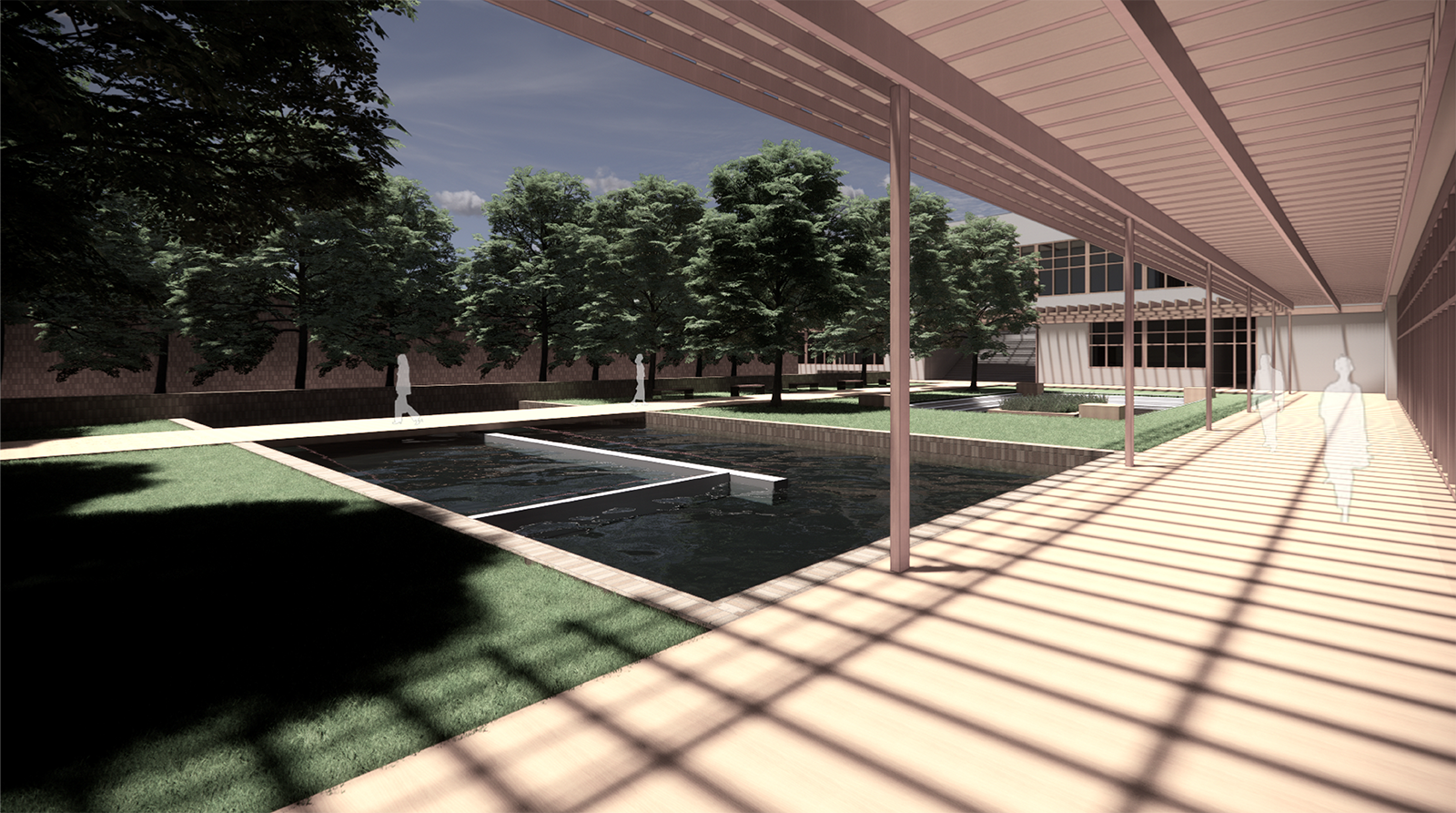 A long, slim building provides a buffer between a bustling McArthur Boulevard and McGee's program for the new center; inspired by the Shangri La Botanical Gardens and Nature Center in Orange, Texas. Patrons enter Garden Gate through a central stair into a tranquil courtyard below that opens to the site's landscape, which includes multiple educational gardens and meadows.
What's next: McGee, who graduates this month, plans to enter the workforce, with a master's degree in her future.
Christophe Tanis 

|

Olney, Md.
Venture Gardens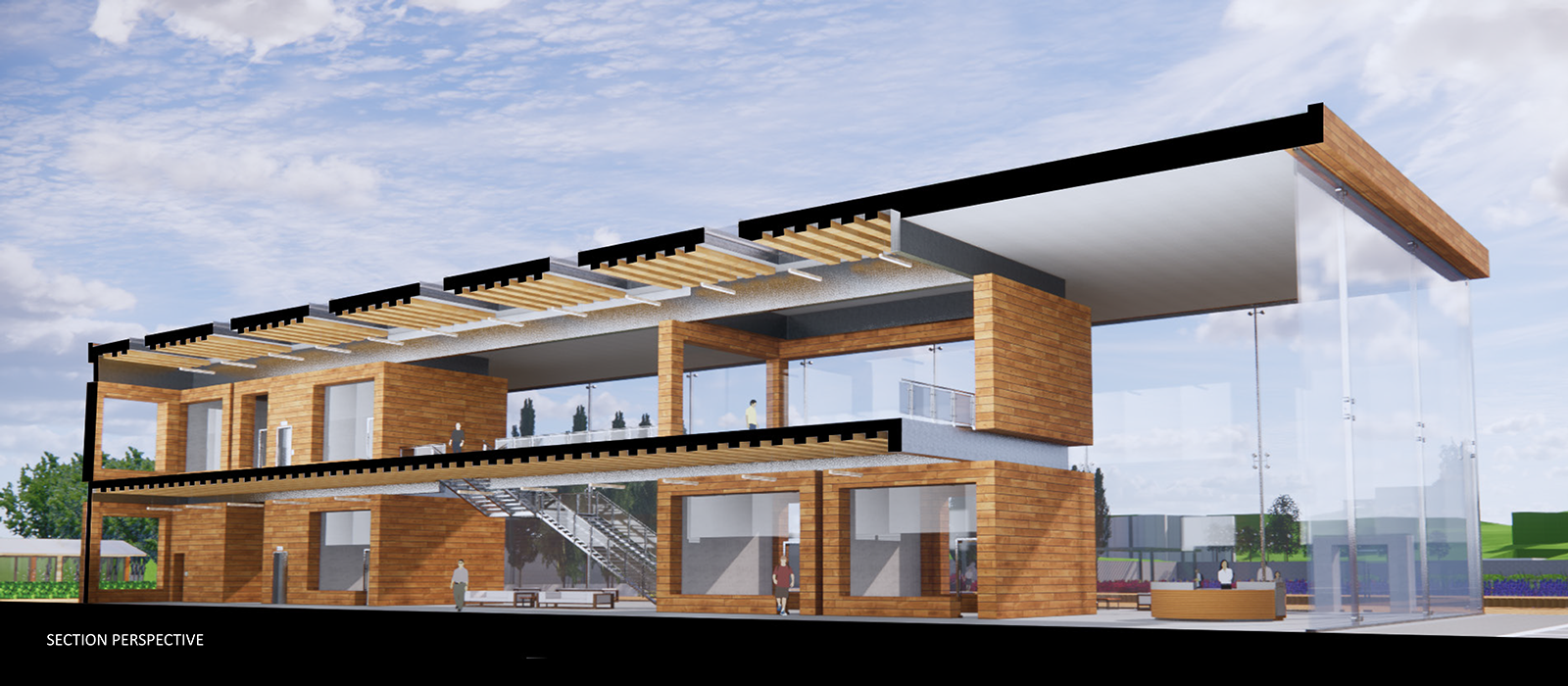 Whether experiencing the center's landscape or navigating its diverse educational programs, Tanis' scheme is all about adventure. Inspired by Brookside Gardens and Hawaii's Kalalaui Trail, three pathways—including an elegant, elevated boardwalk that zigzags through geometric gardens—lead to the main building. Once inside, the adventure continues as visitors explore the two-story modular spaces that offer expansive views of the property.
What's next: Tanis is in the process of applying for both jobs and his master's degree.
Namiko Randall

| Odenton, Md.
En Route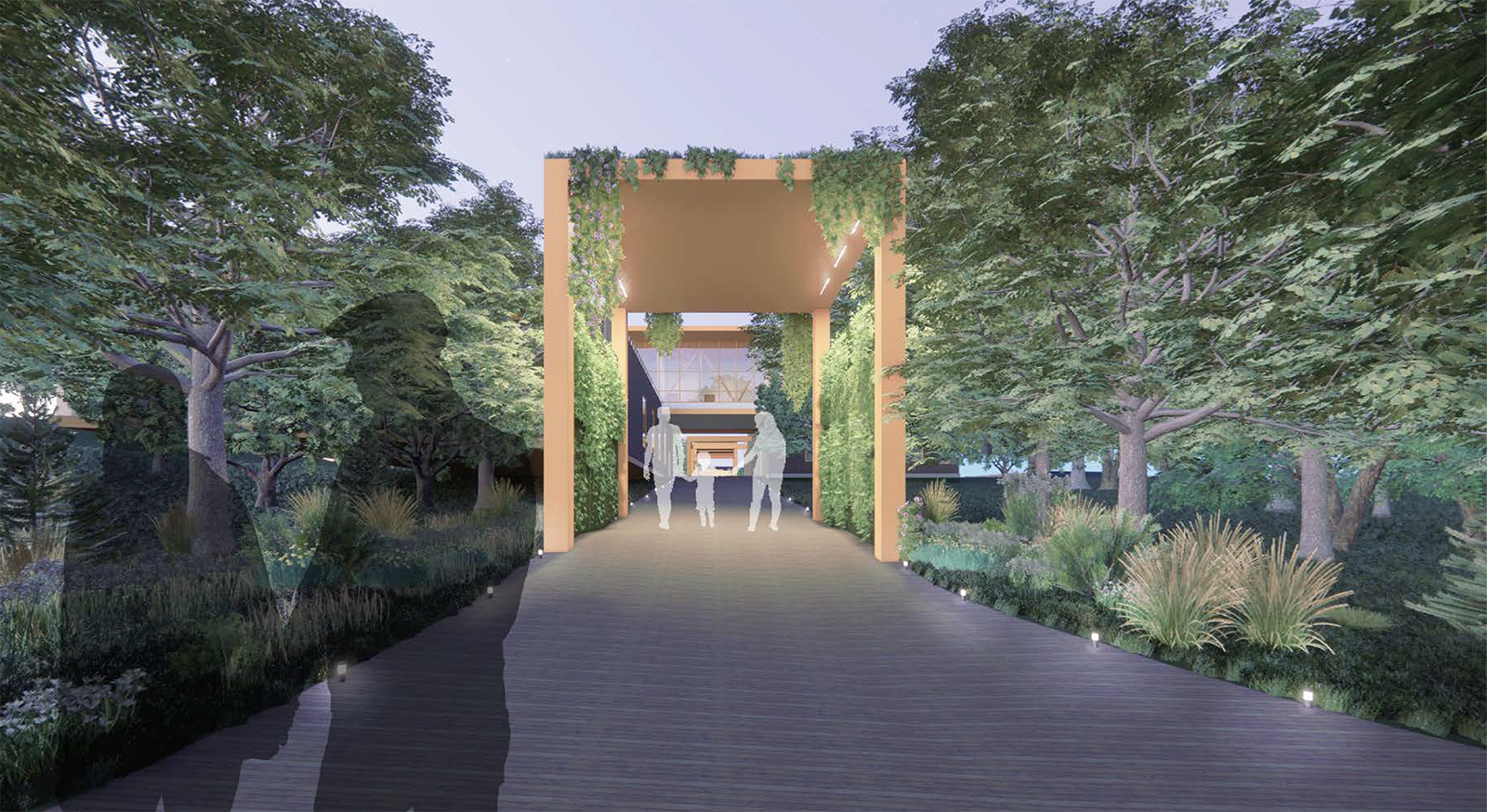 Inspired by her love for hiking, Randall's design scheme positions the center as an extension of its surrounding community and an attractive detour off the neighborhood trolly trail. Marking the connector pathway between the trail and center are functional follies that capture water and harvest solar energy, putting sustainable practice on full display. The airy building offers passive heat and cooling strategies and ample light for education and research.
What's next: With one semester left in her degree, Namiko is setting her sites on ARCH 408 and more opportunities for creative design work.
Xuan Vo

| Vietnam 
Building in the Landscape: Urban Ecology in DC

A majestic space with a Kennedy Center vibe, Vo's new urban ecology center pairs a glass façade with a generous overhanging green roof to blur the division between outdoors and in. Inspired by a desire to connect people with nature, Vo put herself in the visitor's shoes when designing elements, like an indoor public lobby with a "grove" of columns and outdoor "rooms" lined with hedge walls, to develop an unforgettable, enriching experience.
What's next: Vo, who graduates in May, will be relishing a semester of elective coursework this spring.
Miggy Alumbro

| Baltimore County, Md.
Mother Bird
The feeling Alumbro experienced during a class site visit of moving out of a grove of trees and into the site's open field inspired Mother Bird's choreographed progression. Visitors begin their journey from an expansive entrance through architectural elements—like wood-clad archways—that shroud them as they move towards the building, which is nestled into the landscape. Alumbro's building program doubles down on function with ample classroom and research spaces and a conservatory, leading out to an elevated overlook with views of the Potomac.
What's next: Alumbro's next assignment? A well-deserved break. Then it's full speed ahead with job applications.
Brenna Donovan

| Clarksville, Md.
Refuge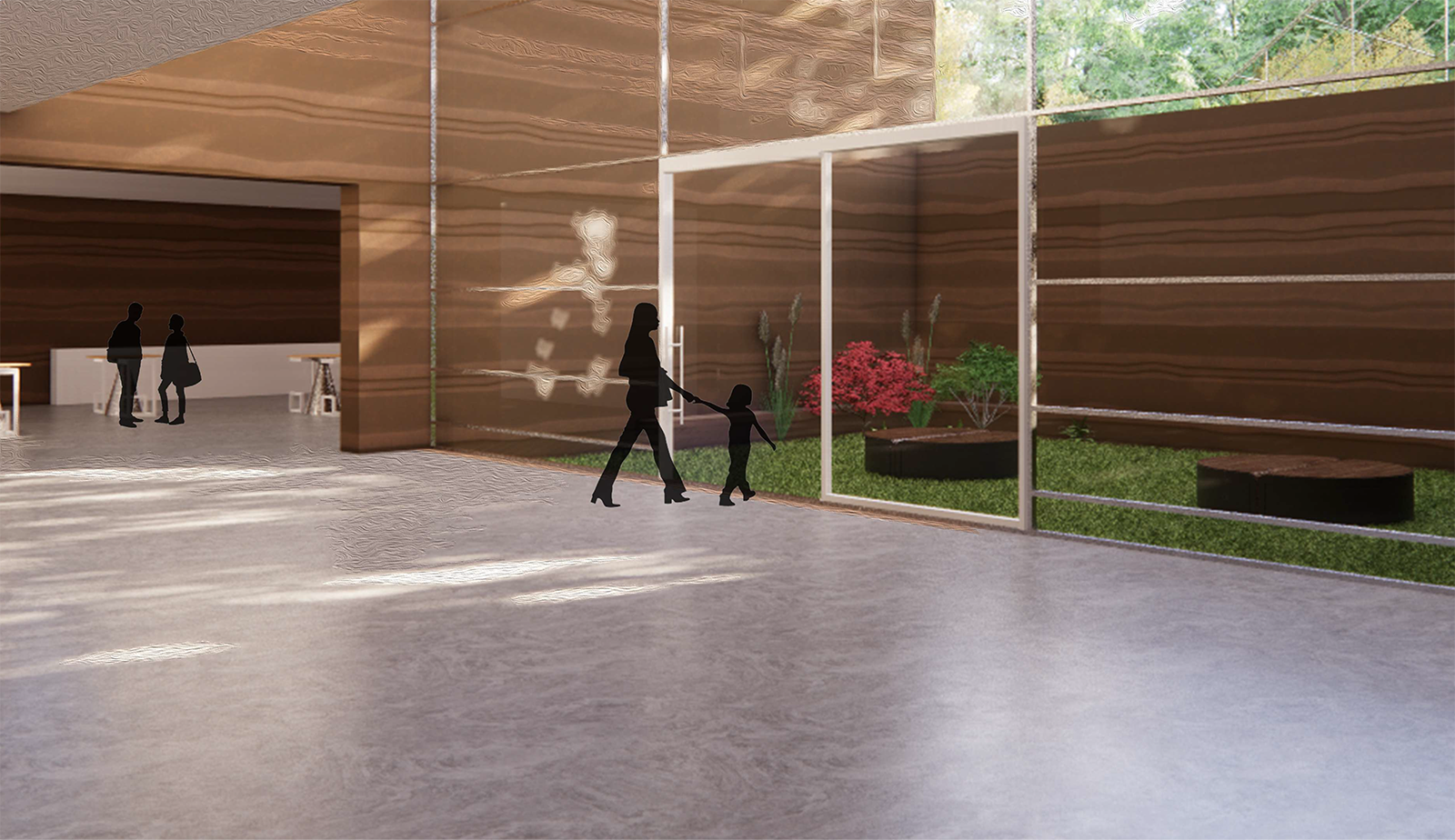 Inspired by such architectural marvels as Chateau La Coste and the UVV baseball facility in the Netherlands, Donovan's design looks to pull visitors out of the bustle of D.C. and into a protective, comfortable space, evoking feelings of refuge and a desire for discovery. A long promenade through a simple landscape is flanked by a wall that separates the site from its surrounding community, leading visitors into a building nestled into the site's topography.
What's next: Donovan will be busy this spring applying to graduate schools in Europe.
Program / Center Affiliation
Research and Creative Practice Areas