A vibrant, community-centered vision for the Hispanic community of Langley Park, Maryland, has earned Sara Ghafar-Samar (M.ARCH '19) the 2020 CNU Student Charter Award from the Congress for the New Urbanism (CNU). "Connecting Crossroad; Imagining an Equitable Future for Langley Park & The International Corridor," which was Ghafar-Samar's final thesis project last December, was selected from over 50 submissions and was the CNU's sole student award this year.
"Sara's design for Langley Park both sustains and enhances what is great about the area and provides a practicable yet distinctive vision that is inclusive, forward thinking and based on real places," says Professor Matthew Bell, FAIA, who served as her advisor. "She has demonstrated a profound grasp of complex issues and yet provided a clear, elegant and straightforward strategy for the future."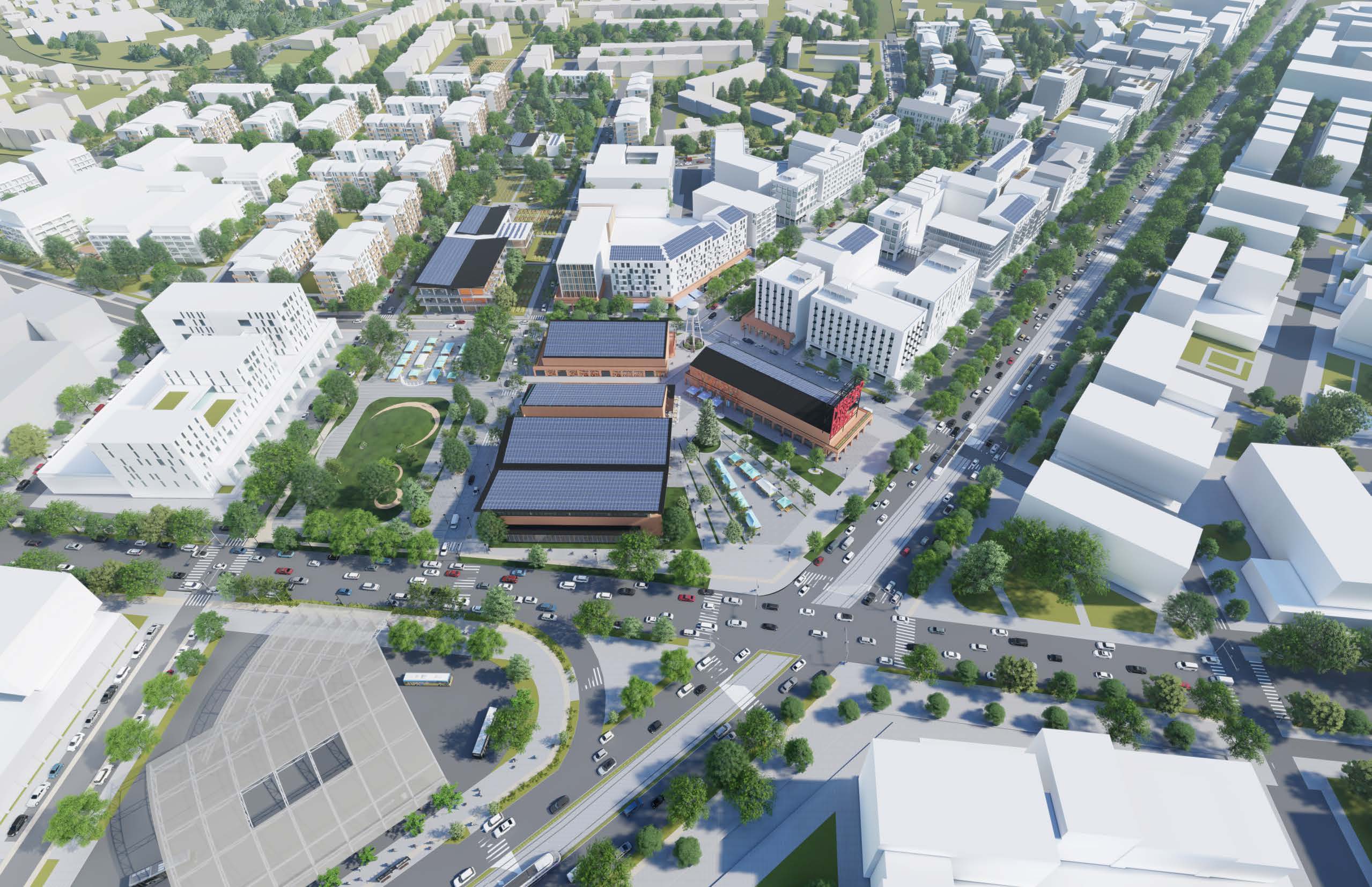 Ghafar-Samar chose Langley Park for her project site after getting to know the neighborhood and its residents during an urban planning studio at Maryland. Born in Iran and raised primarily in Canada, she was fascinated by the people and rich culture of Langley Park, while identifying with the vulnerability that comes with living in a new country. 
"I've been an immigrant my entire life," says Ghafar-Samar. "I grew up as an immigrant in one country but then when I went back to my home country of Iran, I was an immigrant there too. Immigration and identity and how you find it has, I guess, become my obsession. That's why I'm really drawn to working in these areas and with more vulnerable communities."
At the heart of the project is the transformation of the north quadrant of Langley Park's key crossroads, a swath of large-parcel, asphalt-heavy shopping plazas with limited connection and walkability. An organized tree-lined street hierarchy links a mix of affordable housing, commercial properties, transit, a new community center and public plaza that gently transition into existing residential housing and other community assets. Creating these lines of connection, Ghafar-Samar says, is critical for capturing Langley Park's social capital and creating resilient spaces, particularly in the face of major change. Langley Park will soon host two stops on the impending Purple Line light rail; the transit line's potential to bring opportunity and growth to the neighborhood is overshadowed by the potential displacement of existing residents.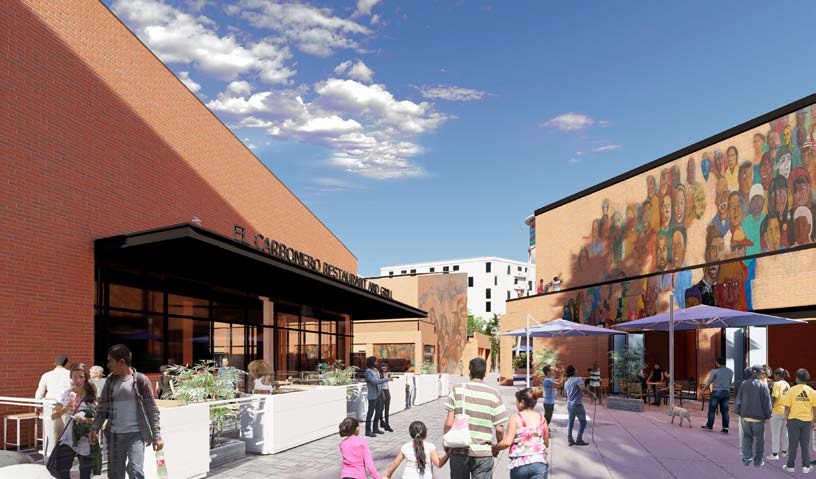 "Immigrants often choose these larger cities because they give you more freedom," she explains. "But if you look at the ethnicity map of the Washington, D.C., region, you can see the segregation lines so clearly there. My idea was to blur those lines. It's not about designing a specific building, its more finding those lines and designing them as a space where people can come together and be free."
Ghafar-Samar's project also relied heavily on community input, an aspect that scored her points with the Charter Awards jury. Observing how the existing space is used and speaking with the people who live, work and play in Langley Park largely shaped her scheme.
"Nothing I do will ever make sense if I don't take it to the people and ensure it's what they want," she says. "You can't just go in with an answer and see if its right. You have to go in and figure out what the question is to figure out the answer."
Read more about Ghafar-Samar's project on the CNU website. Sara's thesis advisor was Matthew Bell, FAIA. Professor Ronit Eisenbach and Emeritus Professor Karl DuPuy served on her committee. She is currently working for Pyatok in San Francisco.
Program / Center Affiliation
Research and Creative Practice Areas