Alum named NYC taxi commissioner navigates ridesharing's rise, drivers' economic woes—and plenty of midtown traffic.
---
Originally published in TERP Magazine, written by Karen Shih '09, photos by Stephanie S. Cordle.
JUST BEYOND THE MAZE of hallways under New York City's Penn Station, the din outside is disorienting: Cars honk incessantly in bumper-to-bumper traffic, pedestrians jostle each other on the sidewalk, and exhaust and cigarette smoke clog the air.
Unknowing tourists try to jump the yellow cab line, only to be shooed by the dispatcher, while a man waves a sign with a familiar black logo: "Anybody want a ride with Uber?" he asks.
Before he can reel in a trusting traveler, a 6-foot-2 Asian American man in a blue suit and white sneakers confronts him. "Hey, you can't do that here."
"Who are you?" the man with the sign boldly retorts, even though his sign is sketchy—it says riders must pay by Venmo or CashApp, not through Uber.
It's his unlucky day: The man in the suit is David Do M.C.P. '14 (pronounced "doe"), chair of the city's Taxi and Limousine Commission (TLC). Since June 2022, he's overseen more than 170,000 drivers and 100,000 for-hire vehicles, from familiar yellow cabs to private black cars and ride-sharing services—and Do knows that no one is allowed to solicit riders on foot.
Do, 35, typically leads his staff of nearly 600 in developing and enforcing regulations from his 22nd-floor office in the Financial District, but he's found an unusual way to keep his job at the street level: He recently became a licensed yellow cab driver, lining up for passengers himself to get a deeper understanding of the challenges that drivers and passengers face each day.
"My goal has always been to move more people, more efficiently. That's what I learned from UMD's planning program," Do says. "How do I use carrots—and unfortunately, sticks sometimes—to make our streets and roadways safer for all users?"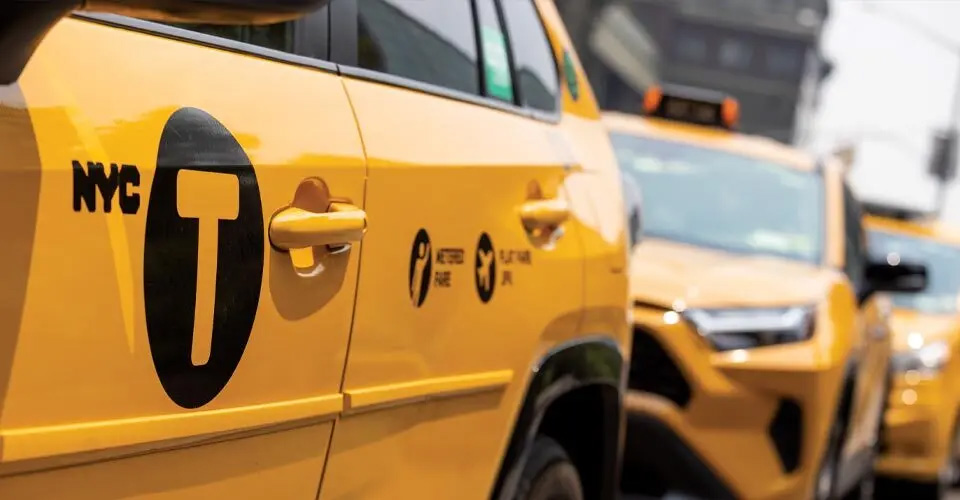 FOR TAXI DRIVERS in New York City—more than 90% of whom are immigrants, mostly from developing countries in South Asia and the Caribbean—the industry is a toehold to a more prosperous future in the United States.
It was that same dream that Do's parents chased as they fled Vietnam in the early 1980s, after the war.
"My parents were among the mighty few who made it," he says. They paid exorbitant fees to board rickety boats and find refuge, eventually landing in San Jose, Calif. "My dad today has this intense patriotism to the U.S. for all the opportunities it gave to them, especially the opportunities for their kids."
His parents relentlessly beat the drum of higher education, hoping he would become a doctor, engineer or lawyer. Do became the first in his family to go to college but almost flunked out of the University of California, Merced.
He found his calling in student government, leading a successful campaign to bring then-first lady Michelle Obama to speak at graduation, then moved to Washington, D.C., as part of a UC Merced program. After a few years working in the mayor's correspondence office, he realized he needed a stronger understanding of issues like housing and community development, as well as environmental and transportation planning. He applied to UMD's School of Architecture, Planning and Preservation's urban studies and planning master's program, where he met his mentor, Alex Chen, now a professor emeritus.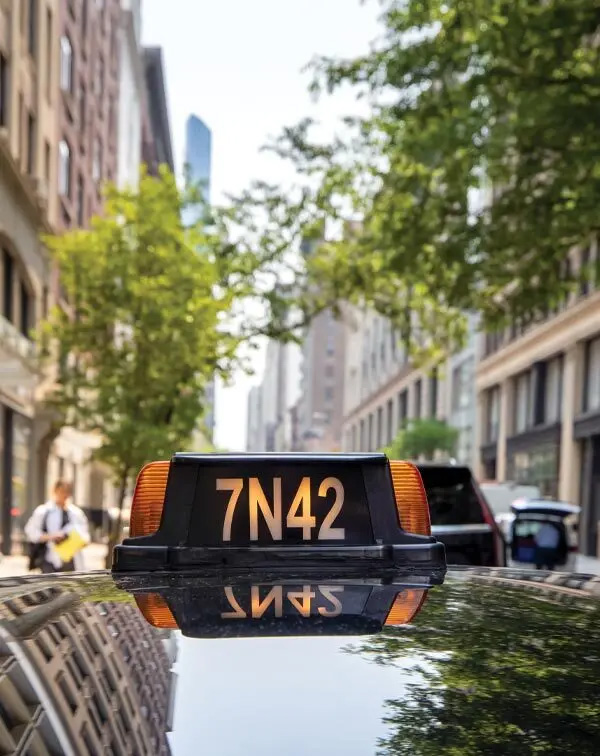 "He's always had this dual perspective of the planning degree, of using that planning knowledge toward public service," says Chen. Many planning grads work behind the scenes, advising and making recommendations while others make final decisions, but Do "has this mix of technical know-how but also political and social savvy."
While he was a graduate student, Do ran for D.C.'s Board of Education. He knocked on doors and campaigned at community events, repeatedly bumping into then-Councilwoman Muriel Bowser, who became mayor in 2015. He lost his race, but she tapped him to lead the Office of Asian and Pacific Islander Affairs during his last semester, and three years later, to oversee the Department of For-Hire Vehicles (DFHV), his first foray into the world of transportation regulation.
The COVID-19 pandemic hit just over a year into his tenure, forcing him to think creatively about how to keep drivers employed. He developed programs to deliver meals to older adults and personal protective equipment to medical personnel, as well as provide rides to essential hospital workers.
Do focused on equity and access, based on his conversations with D.C. residents and drivers, says DFHV Chief Information Officer Eric Fidler '07, MRED '14. "He always asked, 'Are we serving the people who need it the most? How do we measure and think about that?'"
Then, in 2022, New York City officials approached Do about overseeing the Big Apple's iconic yellow cabs. He quickly called Chen, a native New Yorker, for advice.
"'Are you ready for the most stress you've ever had in your entire life?'" Do recalls him saying. "But I thrive on that stress and excitement."
Are you ready for the most stress you've ever had in your life?
A DAY AND A HALF into his 24-hour TLC driver education class last winter holiday, Do was still incognito. Beyond quietly learning the curriculum, he was absorbing off-the-books lessons and loopholes. Cut through the red tape to get a TLC tag for your rideshare vehicle by making it handicapped-accessible, a driver sagely advised his classmates. A guy in Philly can do it for the best price.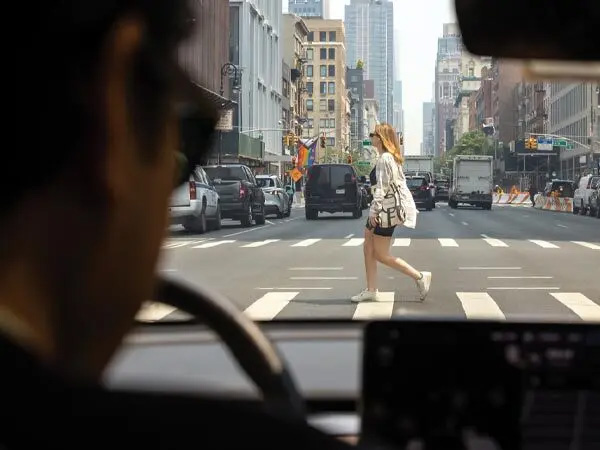 Then Do popped up in a video on screen, testifying in front of the New York City Council.
"That's when everyone collectively looked toward me," he says, shocked to find the new commissioner in their midst.
Do went on to complete a defensive driving course, take a drug test and undergo training to assist passengers in wheelchairs before he could officially hit the road in April. (The ethics board then cleared him to drive, but he can't accept fares—a happy surprise for his passengers.)

"All these things I went through in that process help me understand their frustrations," says Do. "Learning firsthand is incredibly important if I want to bring real change."
That's what New York City's taxis desperately needed when Do arrived. He found the once-mighty fleet depleted by a decade of competition from rideshare companies—down from 500,000 rides a day a decade ago to just 100,000 today—and further devastated by the pandemic, which all but emptied the city of tourists and commuters in 2020. His first priority had to be easing the economic strain on drivers, especially as inflation raised household costs.
He quickly launched a relief program to help drivers, many of whom had emptied their savings accounts to purchase the medallion required to own and operate a cab in the Big Apple. Some had paid as much as $1 million in the early 2010s, before rideshares entered in the market and undercut their value by as much as 80%. So far, the program has helped about 2,000 people restructure and cap their loans.
Then he made dual moves to help drivers of all stripes: He led the push for the first cab fare hike in a decade, putting more money in taxi drivers' pockets, and an increase in minimum pay for Uber and Lyft drivers.
Some potholes opened up in his path: A lawsuit by Uber forced the TLC to institute a slightly lower pay rate than initially proposed. And when the commission released new licenses for vehicles outside of Manhattan (aka green cabs), taxi trade associations complained that they'd been left out of the decision-making process.
"Not everyone will be happy at every moment, but I'm working to make the best decisions for New York City and its residents and the industry as whole," says Do.
He's also announced an ambitious plan to convert the vehicle fleet to electric by 2030 and is working to replace aging computer systems to increase efficiency in licensing, inspections and paying tickets, as well as to expand options for mandated drug testing. While the latter two issues don't seem flashy, they're important for drivers—and stem directly from Do's experiences getting licensed and on the road.
"I NEVER KNEW I would have to pee so much when I drive," Do says as he cruises through the East Village, a favorite neighborhood. He's behind the wheel of a Tesla yellow cab, one of just 34 electric vehicles among the city's 13,587 taxis.
His most dire scenario: Going from John F. Kennedy International Airport to lower Manhattan while feeling the urgent call of nature. "It was an hour and 16 minutes. Time just runs slowly. But you have to drop the passenger off first."
As he did that day, Do makes a beeline for the new Taxi Clubhouse in Chelsea, a rare space where all TLC-licensed drivers can access bathrooms, TVs, a private prayer room (for the many Muslim drivers) and a gym, with designated cab parking spots outside. It's the type of place he's encouraging medallion companies to build more of to support drivers.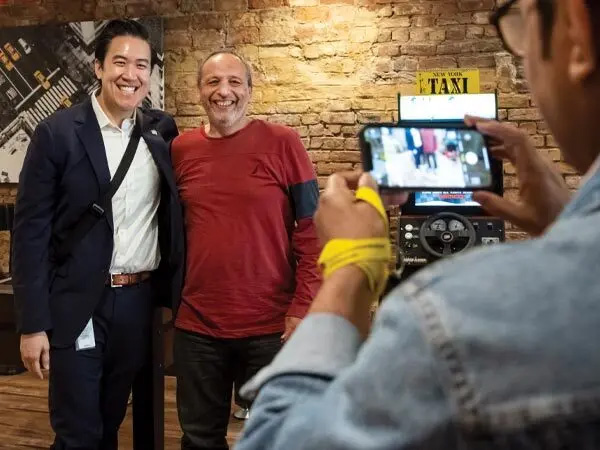 Hanea Badar, an Egyptian immigrant who has operated a taxi for more than three decades, appreciates Do's on-the-ground efforts. "If he didn't do this, he can't understand what a difficult job we have," says Badar (pictured at right with Do). "People hate yellow cab drivers. Do you know how many times people run out without paying? Do you know how many times cops stop us for no reason?"
He rises from a clubhouse massage chair to ask Do some enforcement questions, following another driver who tries to lure Do to an in-person meeting in the Bronx and to boost the number of licenses—a perpetual bone of contention between taxi advocates and the TLC. Do was friendly, open and engaging, but didn't over-promise.
Back in the car, Do expertly navigates through midtown traffic. He admits that unlike seasoned cabbies, he usually uses GPS, and that each time he picks up a passenger, his hands get clammy and his heartbeat races. Even if those don't vanish with more experience, he'll keep hitting the road.
After all, as his first passenger said in astonishment when Do said he was the TLC commissioner: "Only in New York could you get a story like this!" TERP
Program / Center Affiliation