Architect Focuses on Saving, Restoring Century-Old Structure for Black-Owned Businesses
---
On May 28, 2020, just days after a Minneapolis police officer murdered an unarmed Black man named George Floyd, hundreds of protesters converged on the officer's place of work, the Third Precinct headquarters. As the daylight waned, protesters, met with tear gas and rubber bullets, became more violent, setting the building on fire.
The burning precinct was not just symbolic of a nation confronting a history of police brutality against people of color. It was also a prologue to the demise of the precinct's Downtown Longfellow neighborhood centered on East Lake Street, where over three days, raging fires, looting and vandalism decimated a city block.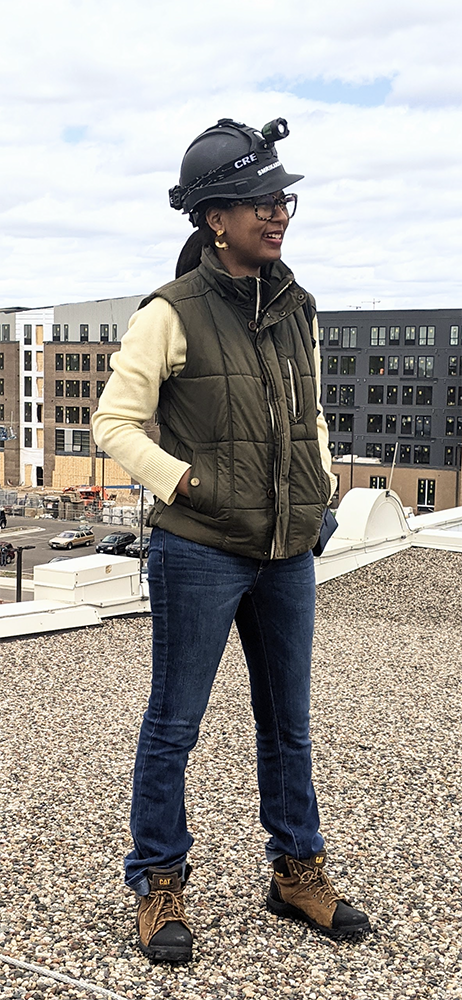 University of Maryland graduate Taylor Cooper Smrikorova MRED '12 watched the uprising first on television, and later, from her front window, as National Guard tanks rolled down her street toward the Downtown Longfellow neighborhood.
"The sky was just orange and red," said Smrikarova. "Many of the buildings were significantly damaged or completely leveled: the shopping center with the infamous AutoZone, a housing project and of course the Third Precinct."
Eighteen months later, she is part of the neighborhood's renewal and a city's healing through plans to redevelop one of the few Downtown Longfellow buildings that survived. The iconic Coliseum Building, a 100-year-old, three-story goliath formerly slated for demolition, will soon be a hub for Black-owned businesses, one element of a plan to create economic opportunity and build community wealth in South Minneapolis.
Smrikarova is a project manager for the nonprofit Community Development Corporation Seward Redesign Inc., which since 1969 has operated alongside the mostly immigrant and Black-owned businesses that call the area home; Redesign employees were on the scene shortly after the unrest to help clean up debris, check on community members and assess the damage.
"After the uprising, we began tracking the properties that were damaged in our service area, and it was our goal to essentially 'land bank'—or financially maintain—the property until a business could determine what they wanted to do with it," said Smrikarova. "And the Coliseum was on that list."
Smrikoarova's path to the Coliseum was a decade in the making. A Maryland native who earned an undergraduate degree in architecture from Northeastern University, Smrikarova has an eye for design and brain for numbers that made her a perfect candidate for real estate development; she chose UMD specifically for the opportunity to study alongside design students, planners and preservationists.
She ditched D.C. to move to Minneapolis with her partner four years ago, after a market study concluded they could live in the heart of downtown for around $1,000 a month. She joined Redesign shortly after the events around George Floyd during the height of the pandemic.
"Redesign's designation allows us to be a part of the community for the long haul, and that was really appealing to me," she said. "As a community developer, you want your project to be successful, but we also consider how it will impact the rest of the block."
The reasons for wanting to save the Coliseum, she said, went beyond its staying power, owed to solid brick and concrete construction; for over a century, the Coliseum was the neighborhood's "third place," a spot between home and work for the community to gather, shop and socialize. Once it became clear that the Coliseum was destined for the wrecking ball, Smrikarova and her team quickly lobbied the city to add it to their list of local designations, buying them time to put in an application for historic protection and negotiate the sale with the property owners.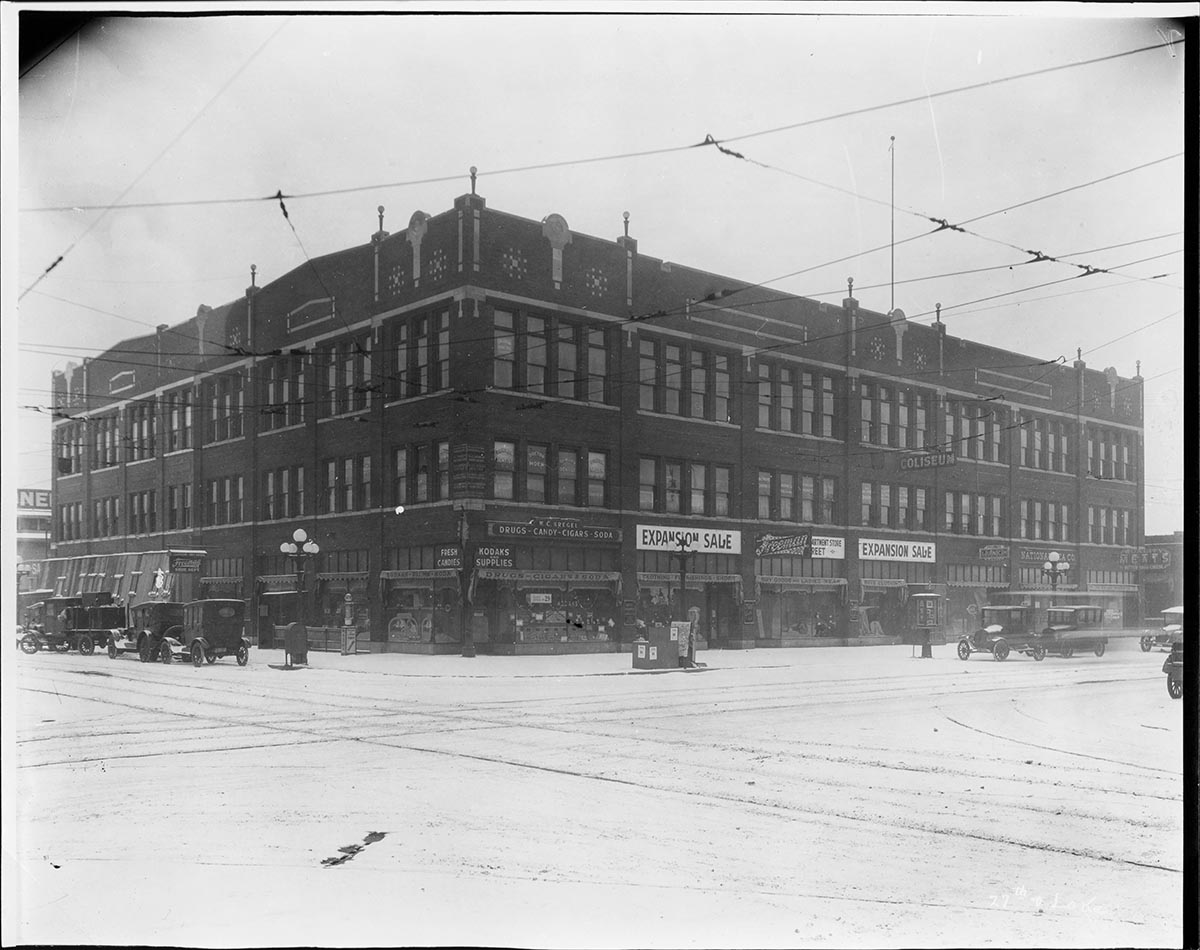 "Getting the Coliseum placed on the National Registry of Historic Places was partially about securing available financing, but selfishly—and sometimes I'm one of the few people in the room that believes it—it was because the building is just really cool," said Smrikarova. "I was determined to see that happen."
Under its new designation, which provides Redesign more flexibility in financing and funding, the Coliseum will be a mix of office space and retail, harkening back to its longstanding place on Lake Street. Redesign will co-own the building with two Black-owned businesses, made possible through a program that provides businesses owned by people of color with cash equity for property development.
"Taylor is a force. She's been a constant presence in this process," said Janice Downing, owner of CommonSense Consulting@Work, who co-owns the Coliseum with Redesign and another Black-owned business. "She is adept at breaking down information from multiple sources and making it really understandable, and has translated that into a realistic project plan and timeline. During this dynamic time of change, it's really comforting to have that."
Opportunities to redevelop and grow small businesses, said Smrikarova, revitalize neighborhoods, build a rich community culture and are a direct path to generational wealth. But opportunity, she says, is just part of the equation; businesses need the tools and ongoing support of organizations like Redesign to succeed.
"People have been saying for a long time that we've got to empower Black-owned businesses to own their property, but it takes that level of intimacy, support and resources to make it happen," she said. "That's what we're working to have happen across in this community and it's definitely what we're doing at the Coliseum. We are confident that once we bring it back online, it's going to inspire the rest of the block."
Program / Center Affiliation