Of all the iconic places conceived by SHoP Architects along New York City's skyline, the one that gives Founding Principal Corie Sharples '87 the most satisfaction is the place she once vowed never to return: South Street Seaport's Pier 17, a slice of Manhattan's East River Waterfront that once housed a windowless marketplace of souvenir shops and chain restaurants.
"I had just moved to New York from Maryland and needed to go shopping, so I asked my roommate, 'where is the mall?'" laughed Sharples. "There are no real malls in Manhattan, so she sent me to South Street Seaport. It was this depressing 80's-era festival marketplace where tourists picked up their Statue of Liberty Christmas ornaments before going home. I never wanted to go back."
Decades later, Sharples and her team at SHoP would transform the Seaport's indoor mall into one of New York's greatest waterfront showpieces: a series of glassy indoor spaces that riff on the neighborhood's industrial beginnings, interspersed with urban pathways and parks. Part of a 1.5-mile East River Master Plan, also by SHoP, it restores views of the Brooklyn Bridge and revives historic neighborhood connections.
Pier 17 is one of several breathtaking projects in SHoP's portfolio that expressively capture history, function and place, earning the firm accolades, a mountain of press and a reputation for excellence: it was named the most innovative architecture firm in the world by Fast Company in 2014. But when Sharples enrolled at the University of Maryland in the 1980s, the third generation of her family to do so, launching a design firm—or a career in architecture—wasn't part of her plan. Despite a lifelong love for art and design, the closest Sharples got to Maryland's Architecture Building was walking by it on the way to the Smith School of Business, following her family's warning that "art is a hobby, not a career." It was only during her first job working on a signage program for a D.C. architecture firm that Sharples saw architecture as an artistic outlet—that could also offer a paycheck.
"Here are these people doing stuff that was really artistic and fun, but at the same time there was an enormous amount of organization," she said. "I saw this link to art with the drawings and models, but also a place I could put my organizational and business skills to really good use."
Having never really traveled outside of her native Maryland, she enrolled in Columbia University's graduate program in New York, the epicenter of eclectic "big city" architecture—and never looked back. In New York, she forged a career and a partnership with her husband, William Sharples, and together founded SHoP with partners Christopher Sharples, Kimberly Holden and Gregg Pasquarelli. While SHoP designs for clients on five continents, their work in New York is a testament to the creative touch that emulates a SHoP project, from the skyscraping Steinway Tower and Brooklyn's Domino Sugar Master Plan to the fated pier that Sharples first encountered as a fledgling architecture student, now a jewel along Manhattan's East River.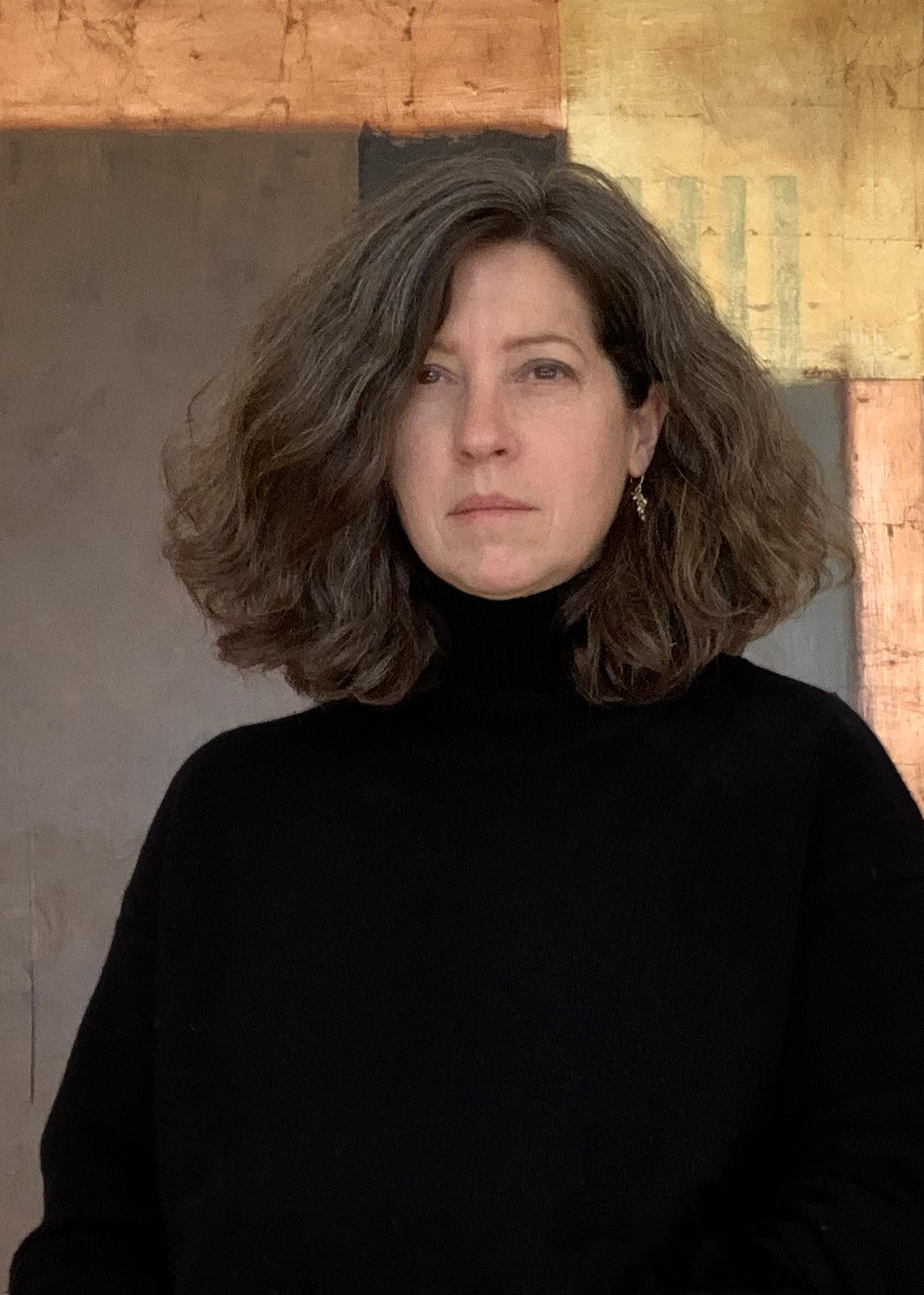 "To be able to tear it down and build something new—who gets to do that, right?"
This fall, Sharples brings that acumen back to Maryland as a 2022 Kea Distinguished Professor of Architecture, helping graduate students in ARCH600 find their own approach to building great places. Below, Sharples discusses the art of city design, a venture to deliver more affordable housing and her proudest New York moment:
There are no run-of-the-mill projects coming out of SHoP; each design fits the neighborhood context but also adds a sense of personality and whimsy. How do you strike that balance? I think one of the things is that there's no predefined style at SHoP. For every project we start with questions: How does the building respond to its environment? What's the context of the site? How do we respond to the program and environmental performance? What is it that the client wants to communicate? And then, what kind of story do we want to tell? That story is very much part of the performance; it's how we communicate. I think that we have a process of methodology that is very much grounded in the SHOP DNA, but it's always going to give us a different outcome. If we wound up with every one of our buildings looking the same, we'd be doing something wrong; I really believe that. That said, I think when you look back at the body of work, even though there was no intentional style, I think you do start to read a vocabulary: how we respond tectonically and formally to these conditions, and a love of materiality. I can say, for a fact, we're not minimalists.
Steinway Tower in Manhattan achieves icon status as one of the tallest skyscrapers in New York. When I first saw an image of it, I thought it was a rendering—I couldn't imagine it was real. That building wasn't the first tall building designed by SHoP, but it was the first skyscraper for SHoP in New York. And you know what kind of pressure that is; to design a sky-defining building in a city of skyscrapers. We happened to have our offices in the Woolworth Building, which was the first kind of New York skyscraper: the white terracotta, Cass Gilbert gothic. So, there was definitely an influence there in terms of the articulation and materiality. I remember when the team was doing the glazing studies for the terra cotta façade; there are five different shades of cream or off-white and we didn't want it all to be the same. We wanted the building to have more patina and movement through the blending of the different colors, even down to the way that the glazing pools. You'd never see it from Central Park, but if you're on the roof of the old Steinway building, right where the facade of the tower is coming down, you can see it in the way the glaze is thinner at the edges and even drips—to me that's poetry.
It must be surreal walking down the streets of New York and seeing your buildings on display. It is! Yes, I love it, and I think one of the buildings from that standpoint is the South Street Seaport, especially from those early experiences living in New York. Years later, after 9/11, I ended up living nearby and the mall was still there. When SHoP won the [East River] waterfront master plan, the mall was privately owned; we did everything else and at some point, the developers came to us and said, "what can you do with the mall?" And now that whole waterfront is transformed. To see people going there and having lunch, enjoying the parks and the view—it's just wonderful. I would say it's one of my proudest New York moments.
What's a challenge that today's architecture students face entering the profession that you did not see when you transitioned into the industry? Well, certainly the most pressing challenge facing us today is climate change. There were certainly people who were doing this a long time ago, but it wasn't something that was emphasized, at least not at Columbia in the 90s. And now, it's just front and center in everything we do. When we started out, we were very focused on technology as a way of getting control of the design and construction process—to find smarter ways to design and communicate, and to impact construction. Now, the emphasis is on using that technology to analyze building performance; not only to have them perform better on day one, but understand how we can design buildings that respond to the conditions and actually get better over time. And, I think, hand-in-hand with climate is affordable housing.
SHoP is tackling the issue of housing head on through a new venture called Assembly OSM, which takes the idea of prefab housing and replicates it at building scale. How does it work? Buildings just cost too much for a variety of reasons and volumetric modular can be very capital intensive. Assembly's model is closer to what they do in the automotive industry, where we put out performance specifications and other companies bid and manufacture the parts. The parts come to our facility near the site, which is a big open factory floor with a winch, and we assemble and ship them out. We have leveraged talent from Boeing, Tesla and SpaceX, and have raised over 60 million dollars so far. We currently have our prototype in the factory and are working on a small-scale building in Brooklyn; and then we plan to move into three-hundred-unit buildings. The idea is to be in that space of dense urban environments—how do we build more affordable housing faster and with less disruption to communities? It's not going to solve all the problems, but I feel like, as architects, we can try to use our talents, ingenuity and our knowledge of the markets and the building systems to try and build smarter.
SHoP has embraced digital modeling and even VR for conveying ideas—at the same time, you are champions of the physical model. What's a tool that, as a designer, you find indispensable—or, alternatively, a new tool you think will change the profession? I think that we need to use all the tools in the toolbox. Visualization is so helpful in communicating ideas, whether to tell a story in a clearer way, for communicating with a contractor or gathering the project team to see how a building operates. You can easily break it down and analyze it in 3D, and that's huge. We were always building physical models because, for us, the best way to understand and visualize a building was to build it at scale. So, digital 3D is certainly easier in some ways than building a physical model; but at the same time, there's stuff that can be hiding around the corner in a digital model that you don't always see.
What do you hope students take away from working with you this semester? As a practicing professional I hope I can bring a somewhat different perspective to an academic exercise. Particularly with this studio, where students are grappling with making a real building, I think I can give them some good advice and direction because this is what I do every day. But at the same time, it's been great for me to be able to step back. I've been doing this for 30 years and sometimes I do things just because, well, that's how it's done. To see a project through the students' eyes and to help them discover the process--not "what you should do" or "what I would do" but a methodology that they can start to develop on their own and take with them to the next project and to their first job. I think that's really exciting. So, I think I think it goes both ways.
Program / Center Affiliation