Thursday, March 4, 2021 6pm - Friday, March 5, 2021 1:30pm
The University of Maryland's Historic Preservation Program will host our annual Patterson Lecture and workshop virtually on Thursday, March 4th and Friday, March 5th, featuring a panel discussion on the Allen Hendershott Eaton collection. The 2015 public auction of these artifacts was halted by a grassroots protest, leading to their acquisition by a community-based institution. Subsequent efforts led to identifying, documenting, and preserving the material artifacts, stories and historic places associated with the incarceration and confinement of Americans of Japanese ancestry during World War II. 
Lecture: "Contested and Reclaimed: Allen Hendershott Eaton Collection and the Art and Artifacts of Japanese American World War II Incarceration"
Speakers include:
Clement Hanami, Vice President of Exhibitions and Art, Japanese American National Museum
Shirley Ann Higuchi, Chair, Heart Mountain Wyoming Foundation
Nancy Ukai, Project Director, 50objects.org
The panel will be moderated by Dr. Sojin Kim, curator, Smithsonian Center for Folklife and Cultural Heritage. Following the lecture on Thursday, March 4th will be a workshop on Friday, March 5th.
---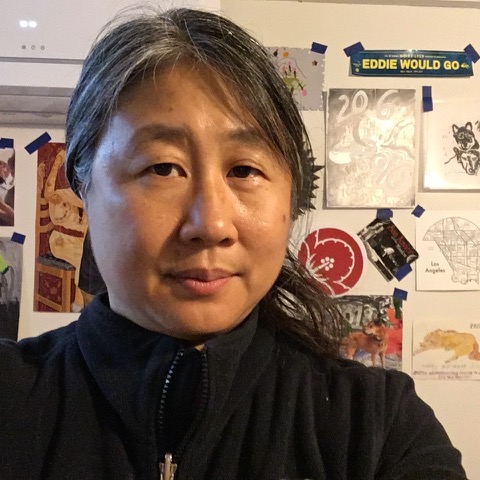 Sojin Kim is a curator at the Smithsonian Center for Folklife and Cultural Heritage, a research and education department that collaborates with communities in the U.S. and around the world on cultural heritage policy and cultural sustainability issues. She works on exhibitions, international festivals, local research projects, and media productions that focus on migration, music, and public history. Sojin holds a Ph.D. in folklore and mythology from the University of California, Los Angeles. She previously worked as a curator at the Japanese American National Museum and the Natural History Museum of Los Angeles County. She serves on the board of Asian and Pacific Islander Americans in Historic Preservation (APIAHiP).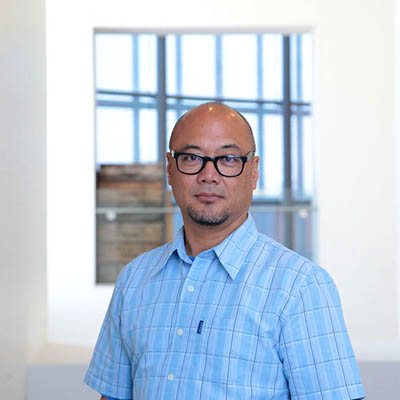 Clement Hanami is a Japanese-American artist who grew up in the predominantly Latino, California suburb of East Los Angeles. His mother was a hibakusha, or atomic bomb survivor and his father was a World War II evacuee. He received his M.F.A. from UCLA in Studio Art with a specialization in New Genres and his work has been exhibited nationally including recently Crosslines: A Culture Lab on Intersectionality at the Smithsonian Arts and Industries Building in Washington DC. Mr. Hanami is currently the Vice President of Exhibitions and Art Director at the Japanese American National Museum and primarily responsible for the design, installation, fabrication and maintenance of the Museum's major exhibits. He co-managed the collaborative Arts partnership project Finding Family Stories and co-designed the exhibit Common Ground: The Heart of Community with ADOBE LA. He also served as Program Director for the National Center for the Preservation of Democracy. His most recent curatorial projects include the exhibitions Instructions to All Persons: Reflections on Executive Order 9066 and Transpacific Borderlands: The Art of Japanese Diaspora in Lima, Los Angeles, Mexico City, and São Paulo. He has been recognized with a Getty Visual Arts Fellowship in 2000 and a COLA Artist Award in 2007 given by the Department of Cultural Affairs, City of Los Angeles. He is currently finalizing a civic practice artwork for the Los Angeles County Public Health Department VIsion Zero initiative where he worked as a creative strategist that will include a traffic safety campaign and public art component.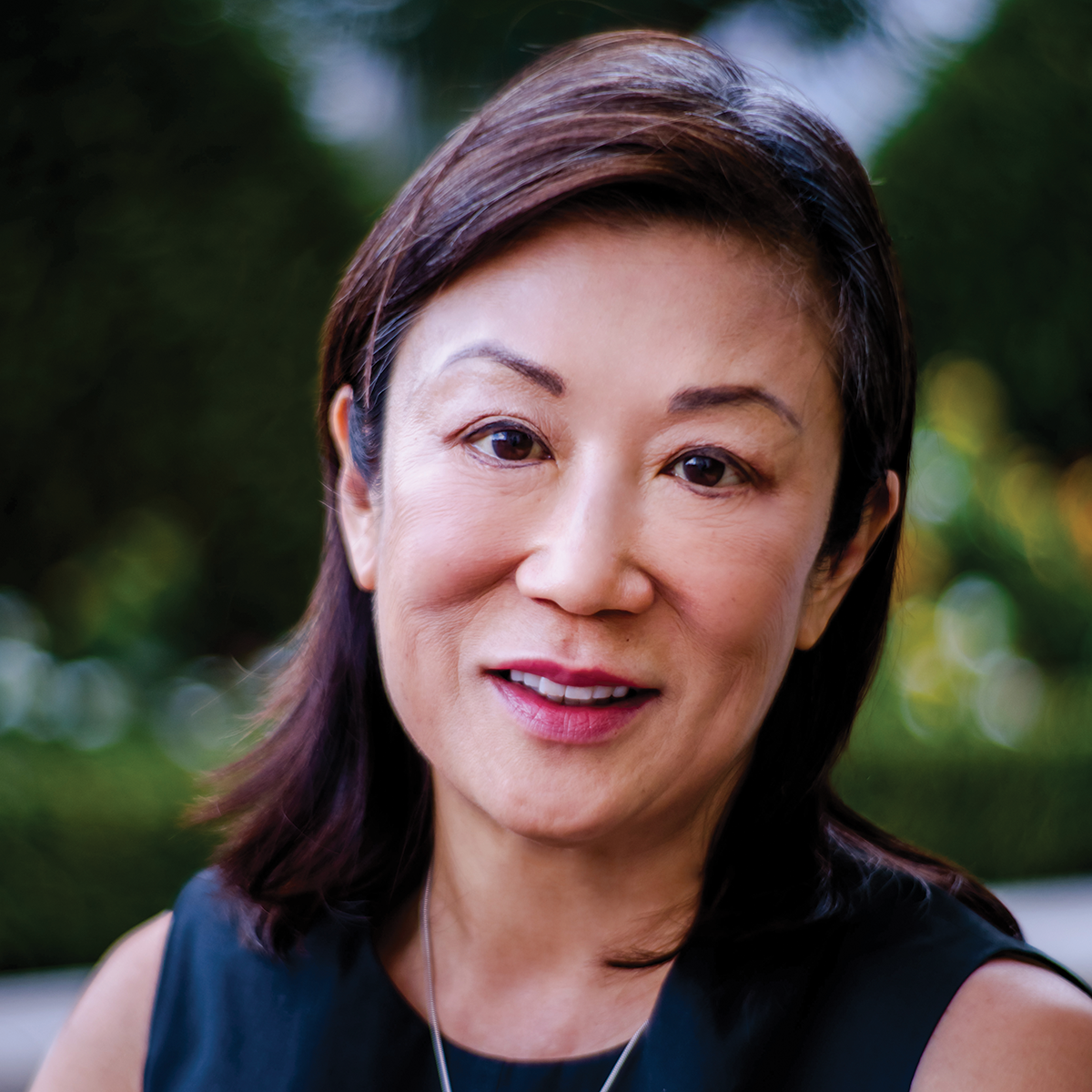 Shirley Ann Higuchi, Esq., Chair of the Heart Mountain Wyoming Foundation (HMWF), is the daughter of former incarcerees, Dr. William I. Higuchi and the late Setsuko Saito Higuchi. Her American born parents were children when they were incarcerated at Heart Mountain during WWII. Shirley's pursuit of law stemmed from her feelings of discomfort toward how the U.S. judicial system treated her parents. It was not until her mother was on her deathbed in 2005 that Shirley would inspire to take on her mother's dream of "having something built there." She was elected Chair of the Board in 2009 and her proudest moment was unveiling the Foundation's world-class Interpretive Center in August, 2011 alongside journalist Tom Brokaw, the late Senator Daniel K. Inouye, Secretary Norman Mineta and Senator Alan K. Simpson.
In addition to her work with Heart Mountain, Shirley currently leads the legal advocacy office of the American Psychological Association. Active in the District of Columbia Bar, Shirley served two elected terms on the Board of Governors from 1994 to 2000, served as Chair of the Bar's Nominations Committee in 2001, and was elected President of the Bar for 2003. In 2008, Shirley was appointed to the Judicial Tenure and Disabilities Commission for a 6-year term where she was responsible for reviewing misconduct, evaluating reappointments, and conducting fitness reviews of the District's judges. In 2014, Shirley was appointed to the Federal Law Enforcement Nominating Commission by Congresswoman Eleanor Holmes Norton (D-DC). Her book, Setsuko's Secret: Heart Mountain and the Legacy of the Japanese American Incarceration chronicles the history of her parents and fellow incarcerees and its impact on the Japanese American community. Find out more at: Setsukossecret.com Follow her on Twitter at: @HiguchiJD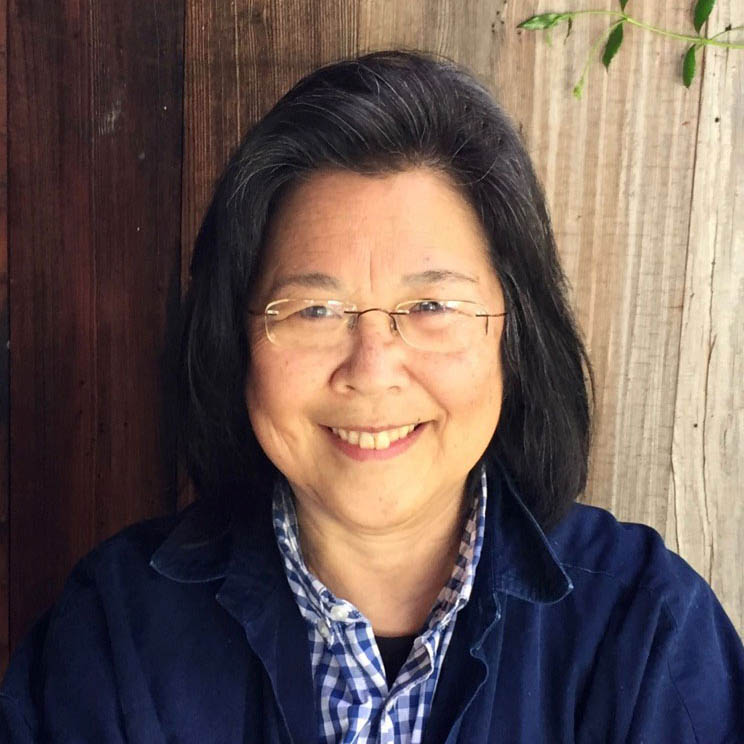 Nancy Ukai is project director of the website, "50 Objects/Stories: the American Japanese Incarceration," which explores the material histories and geneaologies of 50 concentration camp artifacts. It is supported by a National Park Service Japanese American Confinement Sites grant 50objects.org @50objectsnikkei
In 2015, she helped lead a social media protest to stop the Rago Arts auction of 450 camp objects that had been collected by Allen Eaton. The collection is now preserved at the Japanese American National Museum where she is a consultant on researching the provenance.
Nancy is a member of and an original co-organizer of Tsuru for Solidarity, a direct action project by Japanese American social justice advocates to protest migrant detentions and deportations.
Program / Center Affiliation