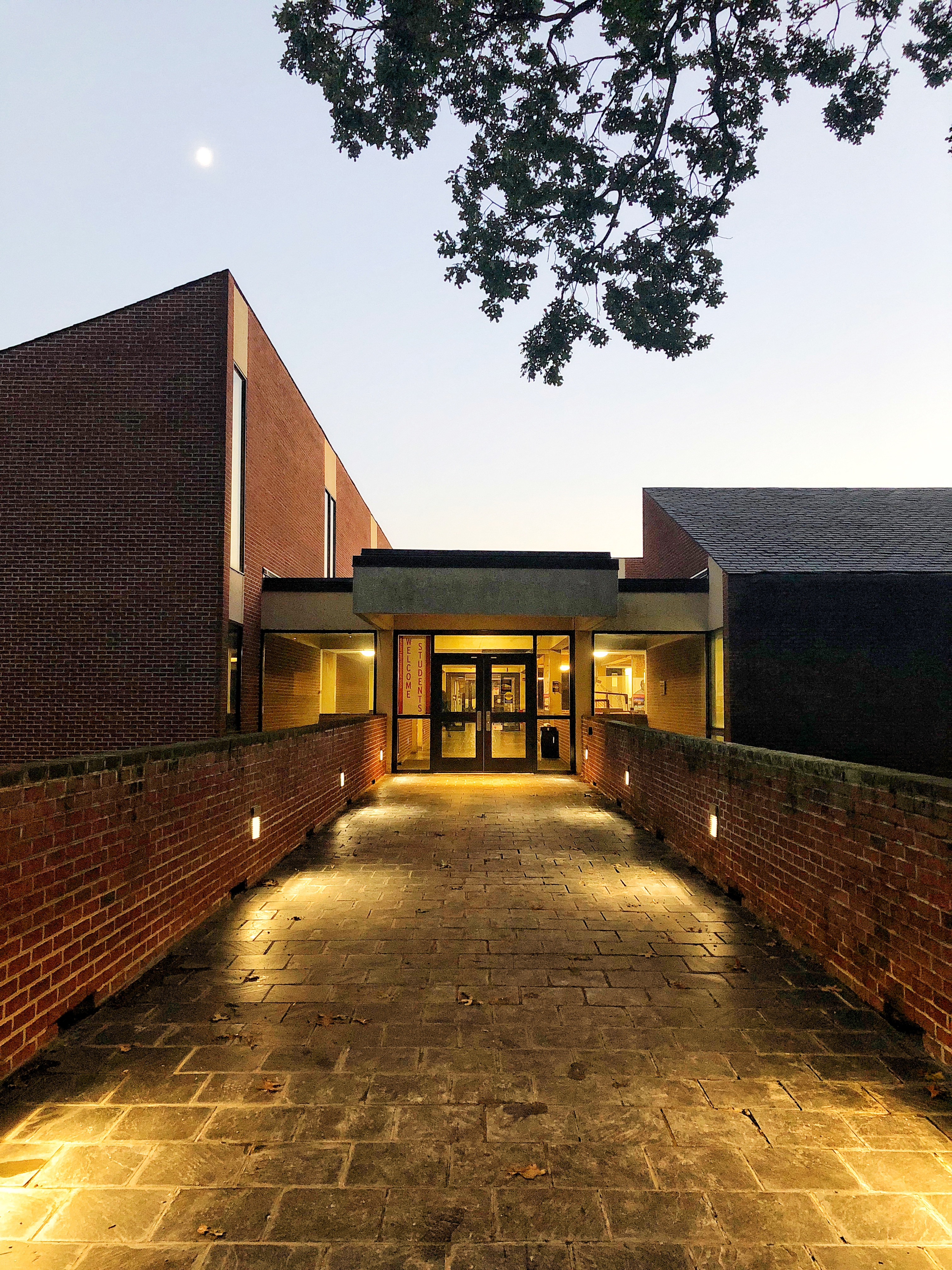 We offer tours of the Architecture building by appointment. Please complete this form to sign up for a tour. If you have any questions, please email arch-admissions@umd.edu. 
Or you can take a virtual tour below:
Current undergraduate students who are non-Architecture majors should attend an Info Session / Change of Major Workshop
Prospective undergraduate students--those who are interested in transferring to UMD or attending UMD as a first-time freshman—should attend an Info Session.
Prospective graduate students should contact the Program Directors and Program Assistants of the programs they are interested in.
Our Location:
School of Architecture, Planning and Preservation
University of Maryland
3835 Campus Drive
College Park, MD 20742
Phone: (301) 405-8000
Fax: (301) 314-9583

The School of Architecture, Planning, and Preservation is located on the western edge of the University of Maryland at the intersection of Mowatt Lane and Campus Drive. An interactive campus map can be found here. Information on driving directions, traveling by train, plane or Metro, and nearby hotel accommodations can be found here, or in the attachment below. 
Before you initiate your trip, please visit the University of Maryland Conference and Visitor Services site for complete information about traveling to the university and navigating campus once you arrive.
Paid Parking Near the School - Mowatt Lane Garage
From the intersection of Campus Drive and Mowatt Lane, turn right at the circle and drive past the School of Architecture, Planning and Preservation and the Robert H. Smith Business School. You will reach the Mowatt Garage on your left, which has covered parking. Follow the signs for visitor parking, located on the top level of the garage.

The Mowatt Lane Garage offers a convenient electronic pay station system. Please make note of your space number and follow the instructions at the pay station.

For walking and driving directions visit the UMD campus map here.